Tickets on Sale Now!
Join a special movie drive-in event in Pottstown on May 6, 2021 to view this year's best paddling films. You'll be inspired to explore rivers, lakes and oceans.
Get Your Ticket!
The 2021 International Paddling Film Festival is a unique and socially distant Drive-In Theater experience you can attend from the comfort of your car. The drive-in will take place at Sunnybrook Ballroom in Pottstown on May 6, 2021 from 8:30 to 10:30 p.m. Enjoy a variety of award-winning paddling films on a large outdoor screen with audio through your car radio. This event is fun and family-friendly.
SRG is following the CDC and Sunnybrook Ballroom guidelines for capacity at this event space. Please click the link below for full COVID guidelines for this event. 
Online Silent Auction
Bid on various items, baskets and experiences. The virtual auction site is NOW OPEN for bidding. To make your bid, visit srgbid.com or click on the name of the auction item below. The auction ends on May 6th at 10:15 p.m. 
Ticket Options
If you would like to purchase a ticket or make a donation by check, please contact Alex Shandera at 484-945-0200 or email ashandera@schuylkillriver.org. 
Upgrade to Attend Two Events in One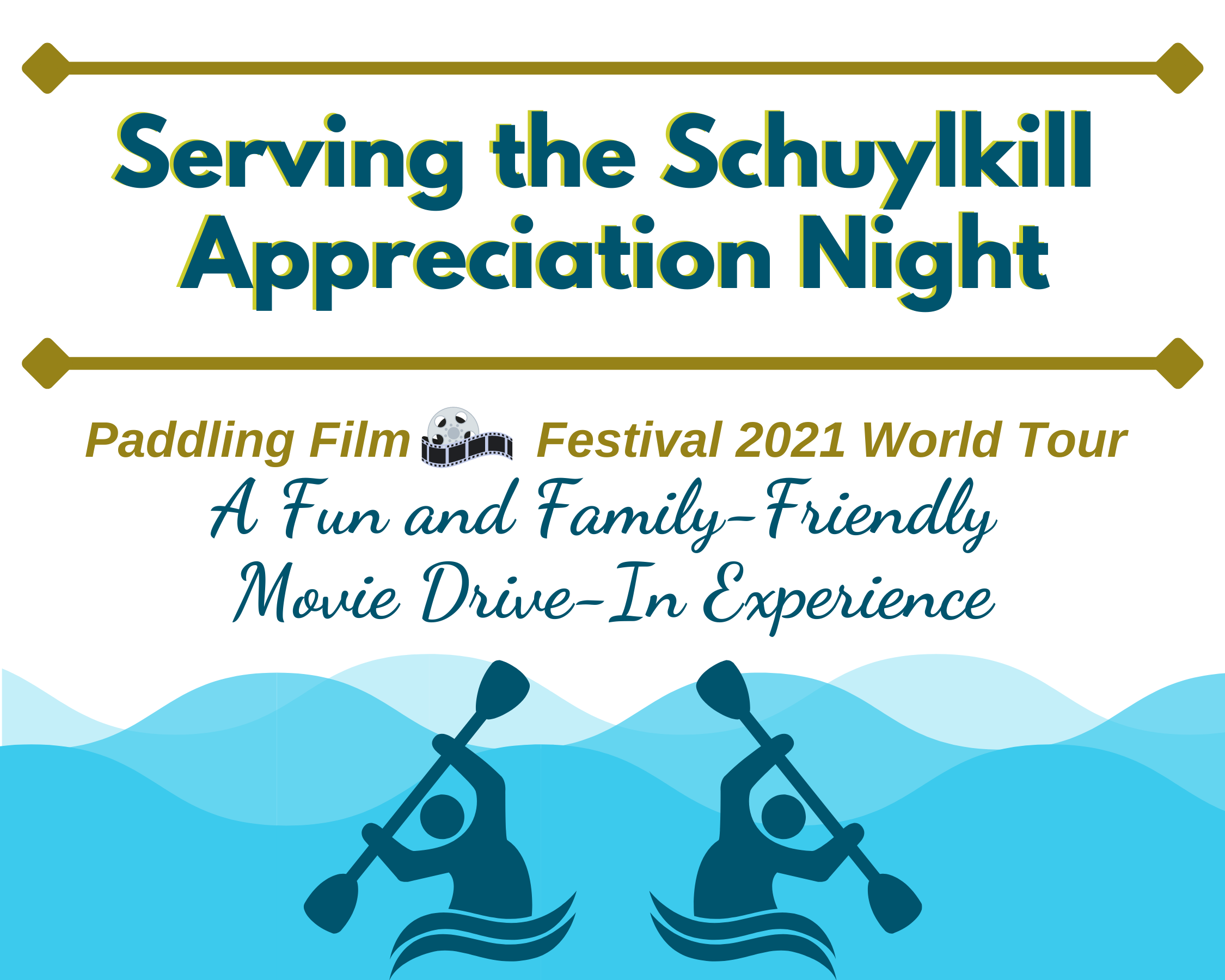 Preceding the Film Festival at 8:30 p.m., SRG will have an annual fundraising event, The Serving the Schuylkill Appreciation Night, from 6:30 to 8 p.m. at Sunnybrook. SRG will honor several deserving individuals and organizations for their support. The cocktail party event will include an awards ceremony, a COVID-compliant open bar, hors d'oeuvres and silent auction. The ticket cost is $75 per person and includes admission to the Paddling Film Festival.
CLICK HERE TO LEARN MORE ABOUT THE SERVING THE SCHUYLKILL APPRECIAITON NIGHT
Thank You to Our 2021 Sponsors & Supporters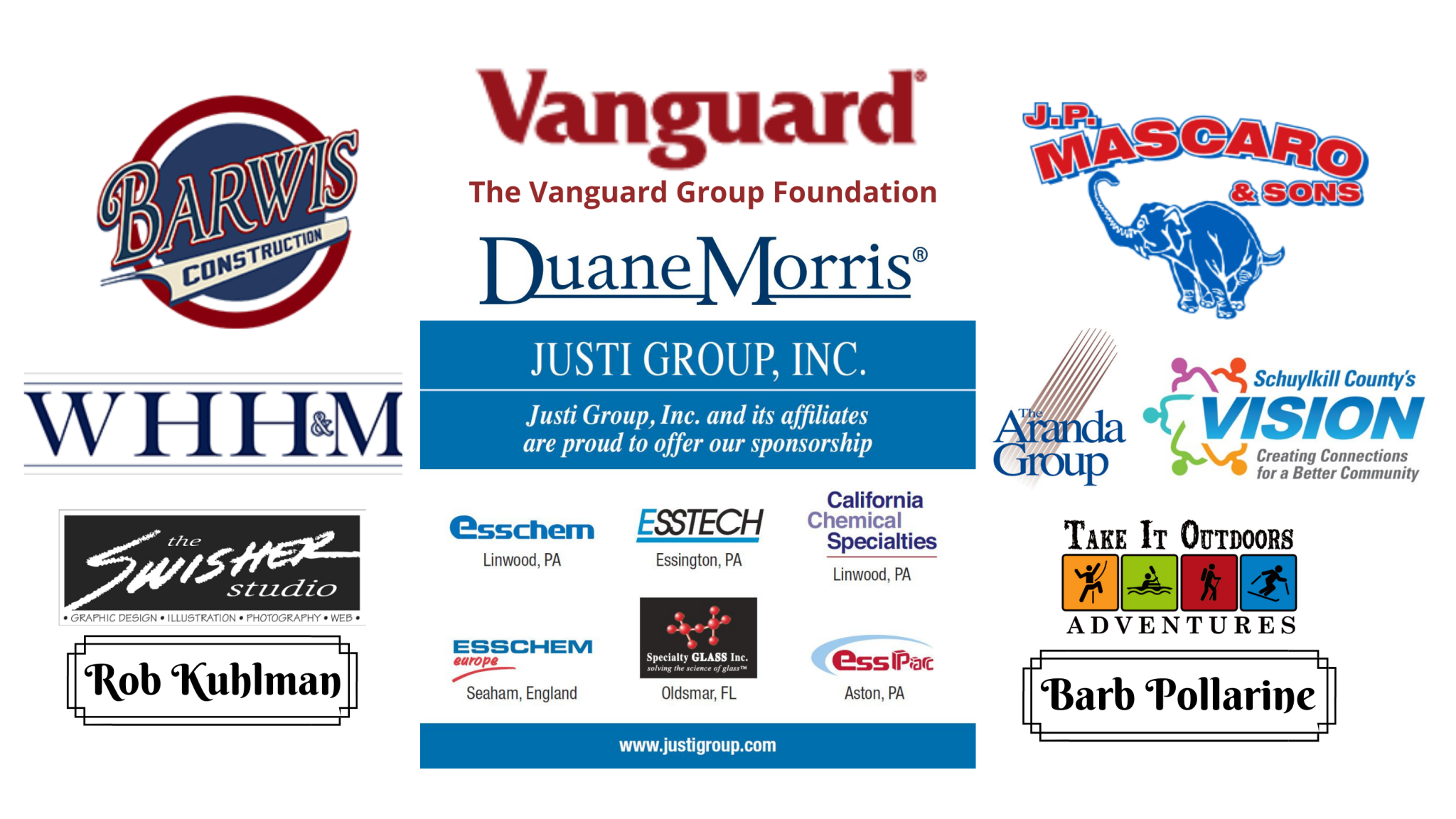 JUSTI GROUP, INC. * The Vanguard Group Foundation * Duane Morris * Barwis Construction * J.P. Mascaro * Wells, Hoffman, Holloway and Medvesky * The Aranda Group * Schuylkill County's VISION * Rob Kuhlman * Barb Pollarine * The Swisher Studio
Thank You to Our Auction Donors
Bad Adventures Company LLC, Sea Philly Cruise, Take It Outdoors, Sea Philly, Mike and Mark Prevosnik, Grant's Custom Woodworks, Manatawny Still Works Workhorse Brewing Co., Conshohocken Brewing Company, Sly Fox Brewing Co., Crowded Castle Brewing, Stony Run Winery, Schuylkill County Conservancy, Meritus Architectural Photography, Bartram's Garden, Wendi Wheeler, Schuylkill River Greenways Board of Directors
2020 Paddling Film Festival
International Film Festival Comes to Pottstown
The Schuylkill River Greenways National Heritage Area brought the International Paddling Film Festival to the region for the first time in 2020 as a unique and socially-distant drive-in theater experience at The Sunnybrook Ballroom on Oct. 22.
People have been spending more time outdoors since the COVID-19 pandemic, which has led to a greater appreciation for nature. The film festival celebrated the outdoors through adventurous paddling stories along scenic oceans, rivers and lakes. Families and friends enjoyed the event on a big outdoor movie screen, while still following COVID guidelines for social distancing.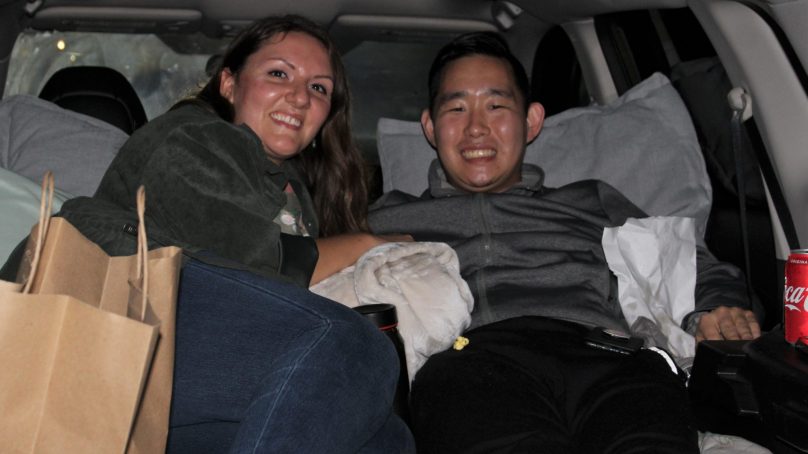 More About the International Film Festival
The Paddling Film Festival is an international film tour presenting the world's best paddling films of the year. Rapid Media produces the annual tour which is shown in more than 120 cities and towns across Canada, the United States and around the world. The collection includes films about kayakers exploring remote coastlines, northern river canoe expeditions, motivating environmental documentaries and more.
Since Rapid Media launched the festival back in 2006, the World Tour has screened to more than 1,117 times to more than 230,200 audience members. Rapid Media has awarded 82,500 to paddling filmmakers and helped raise tens of thousands of dollars for charitable causes. The Paddling Film Festival World Tour has grown to become one of the largest paddling events in the world.
Bonus Features for Attendees

Every film festival attendee receives a FREE one-year digital subscription to Paddling Magazine and a chance to win an Aqua-Bound canoeing, kayaking, kayak fishing, or SUP prize pack (up to a $425 value). You also get to cast your vote during the event for the best film to go toward selecting the People's Choice Award winner.
Schuylkill Soaring Film
The regional 2020 film festival included an original short film celebrating recreation on the Schuylkill River called "Schuylkill Soaring" with stunning imagery from land, water and air.