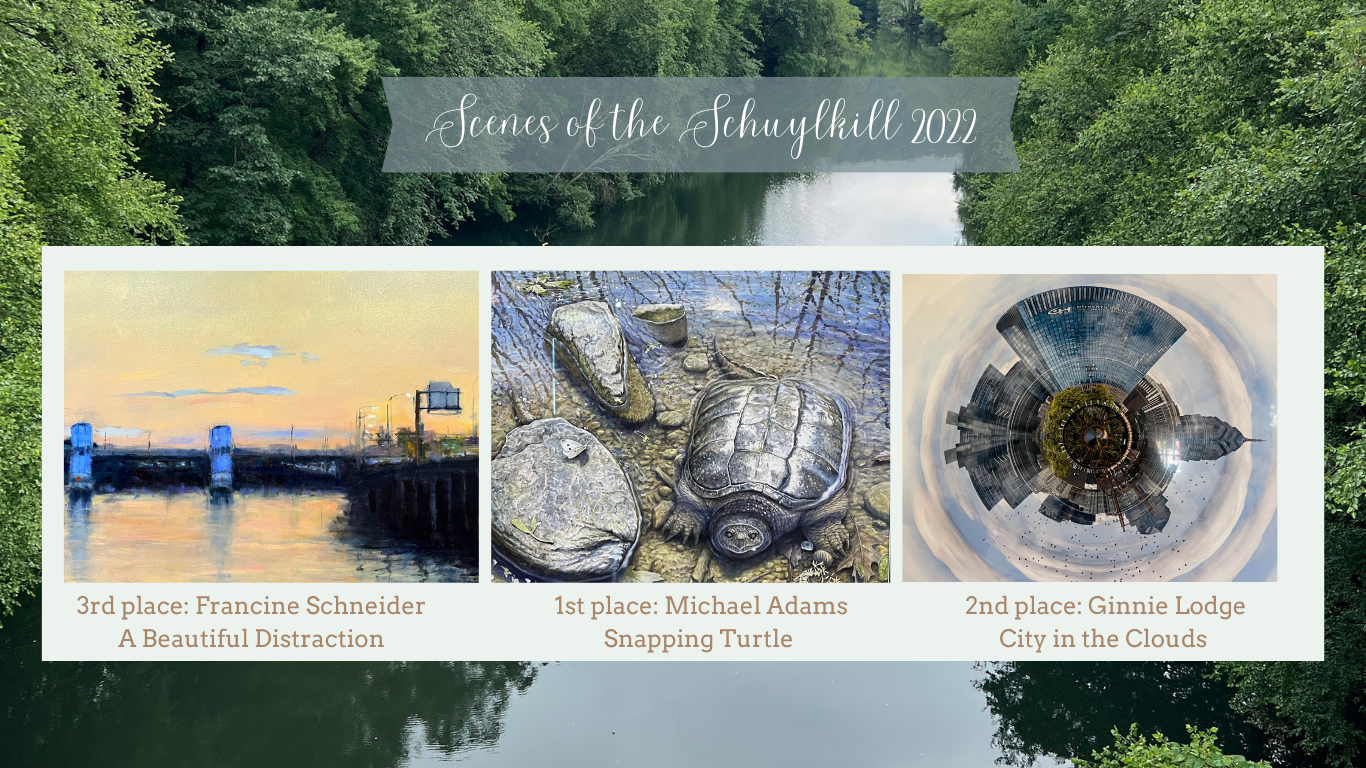 About Scenes of the Schuylkill
Scenes of the Schuylkill, hosted by the Schuylkill River Greenways NHA, is an annual juried art show and sale that celebrates the beauty of the Schuylkill River Region through art. The 18th Annual Art Show Exhibit returned to Montgomery County Community College's North Hall on the Pottstown Campus opening to the public from November 7th-23rd, 2022, Monday through Friday 9-5 and Saturday 1-5pm.  The college will be closed for the holiday beginning 11/24.
"When people become connected and they have a relationship with the river because they bike there, they fish there, they paint there and do art there; then they fall in love with the river and become ambassadors of the river,"  
- Elaine Schaefer-SRG Executive Director
2022 Award Winners
Winners received cash prizes from The Schuylkill River Greenways National Heritage Area.
Best of Show Winner: $500 cash
2nd  Place Prize: $300 cash
3rd Place Prize: $100 cash
Staff Choice: $100 cash
Two Honorable Mentions for Paintings: $50 each
Two Honorable Mentions for Photography: $50 each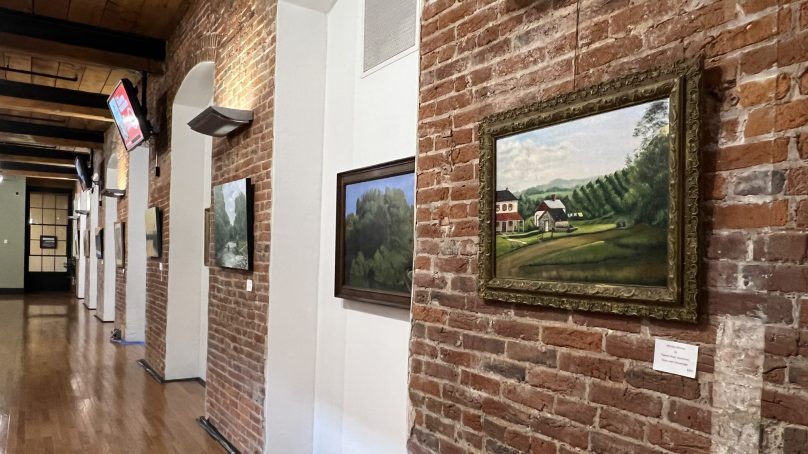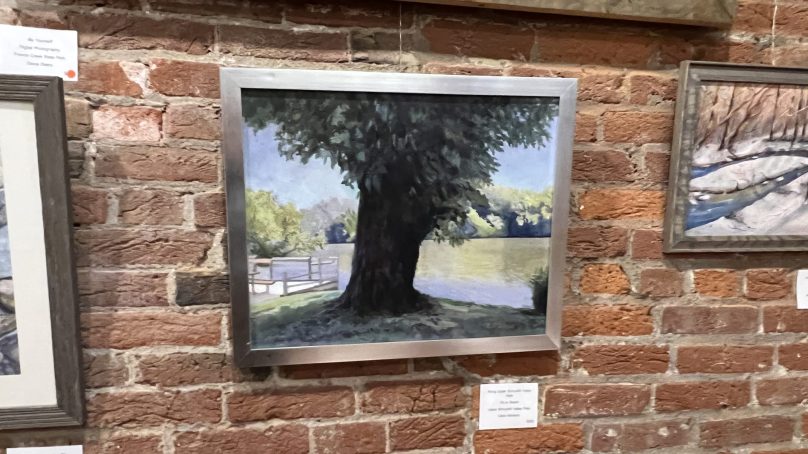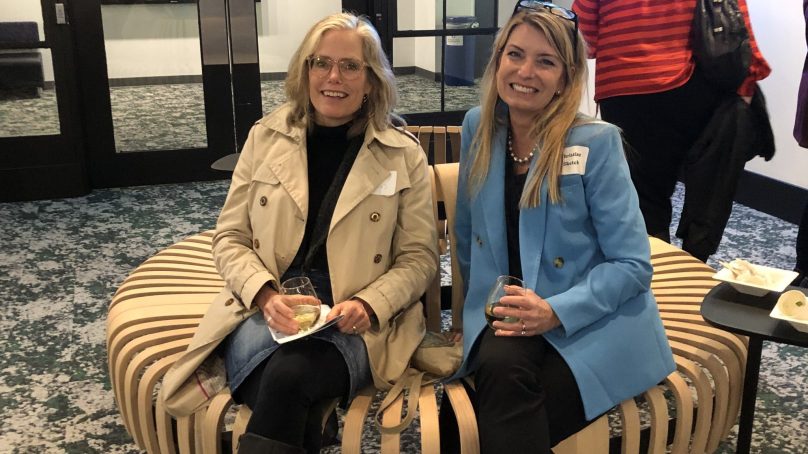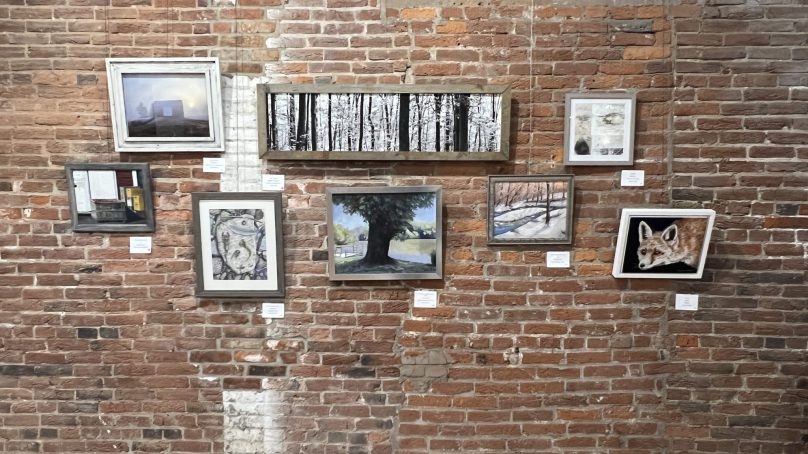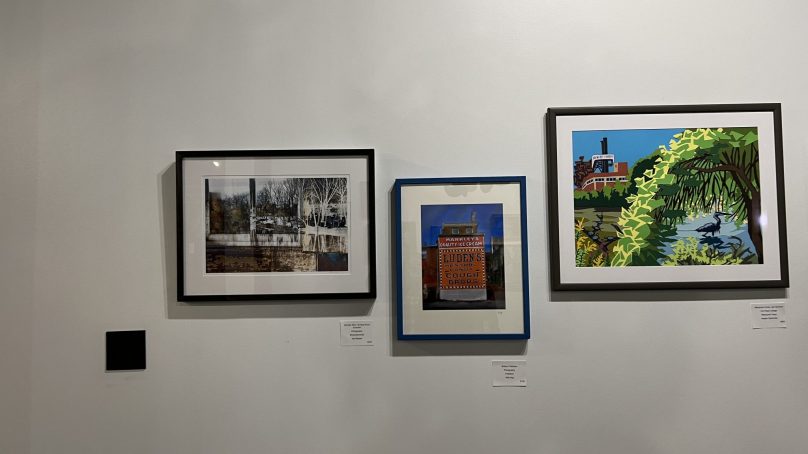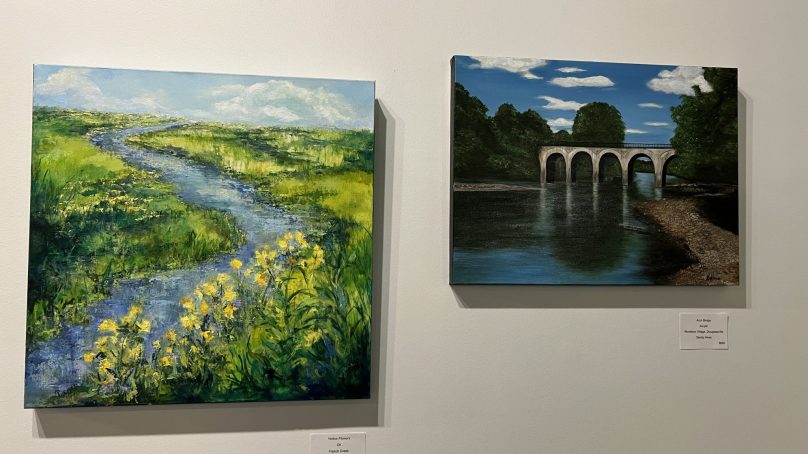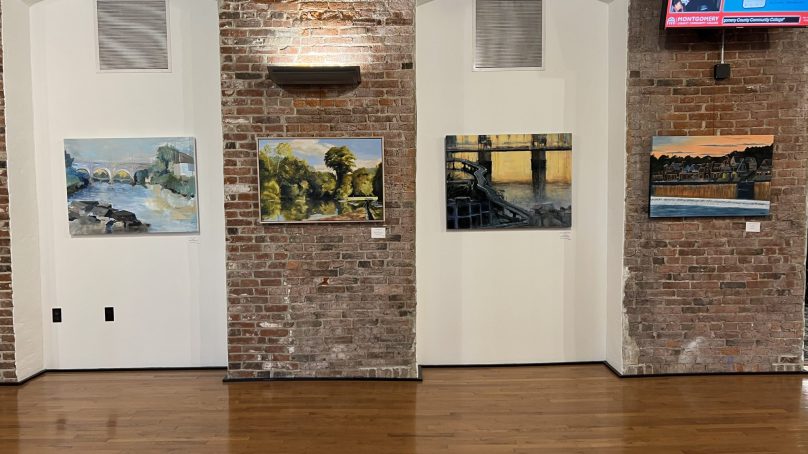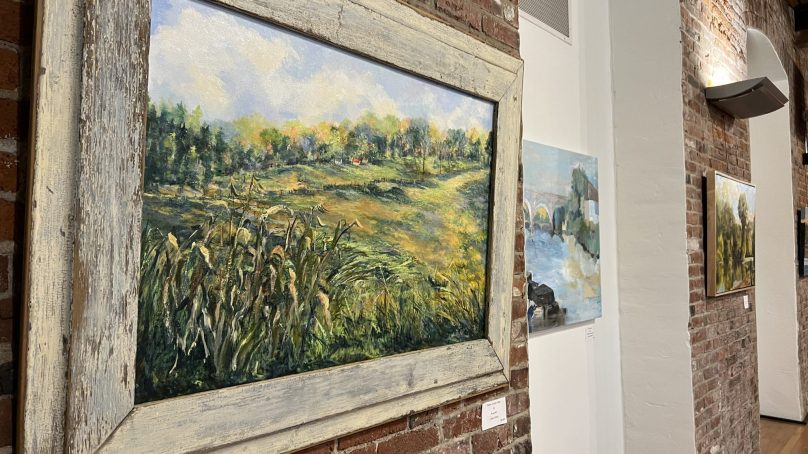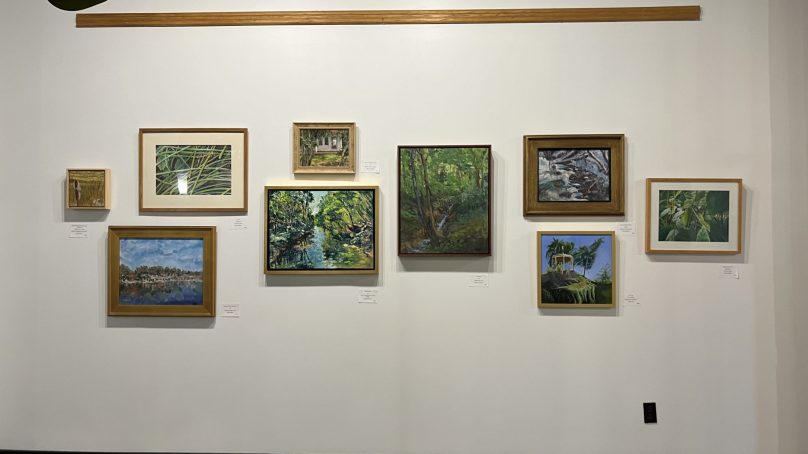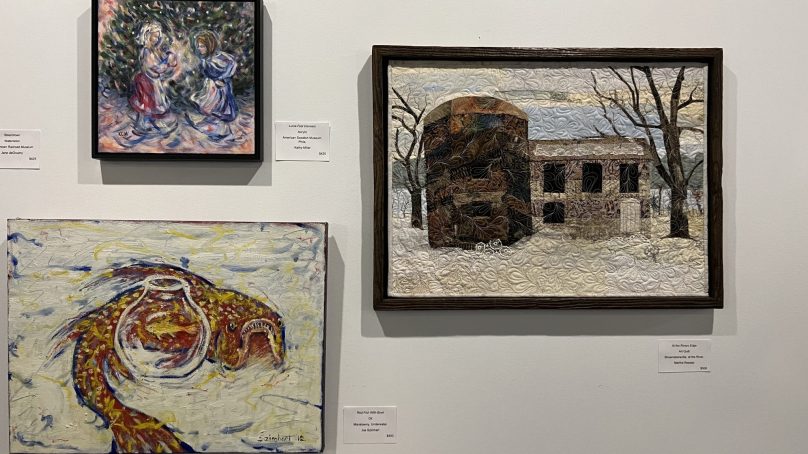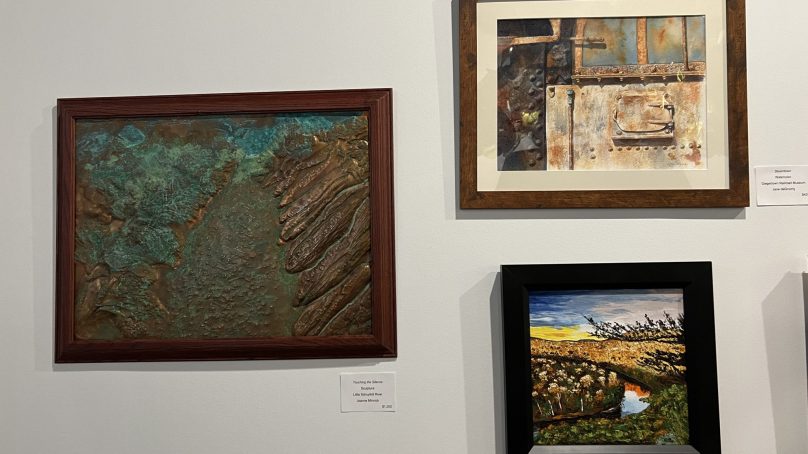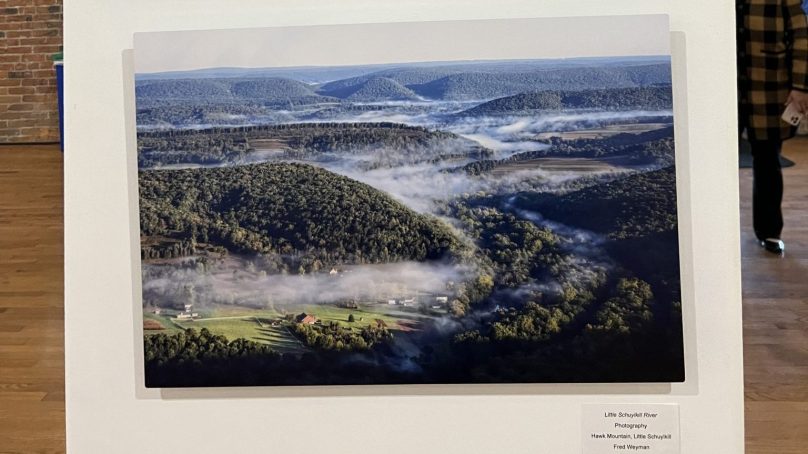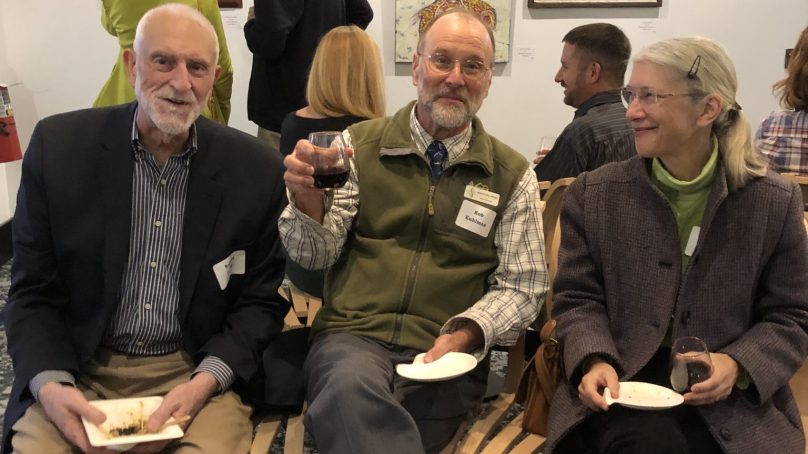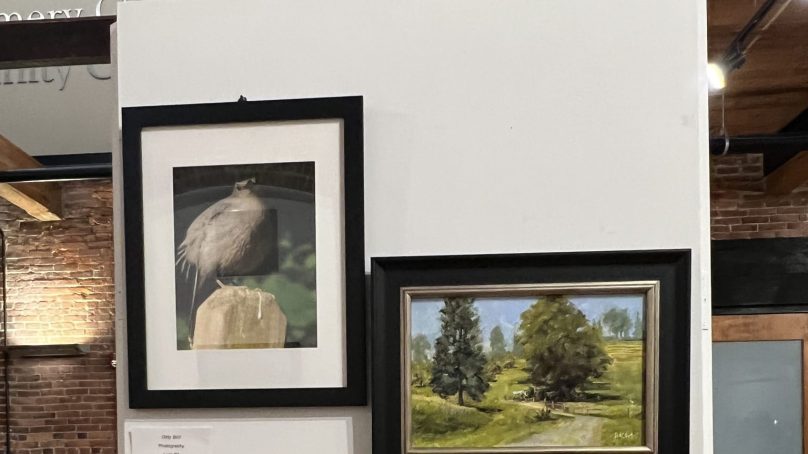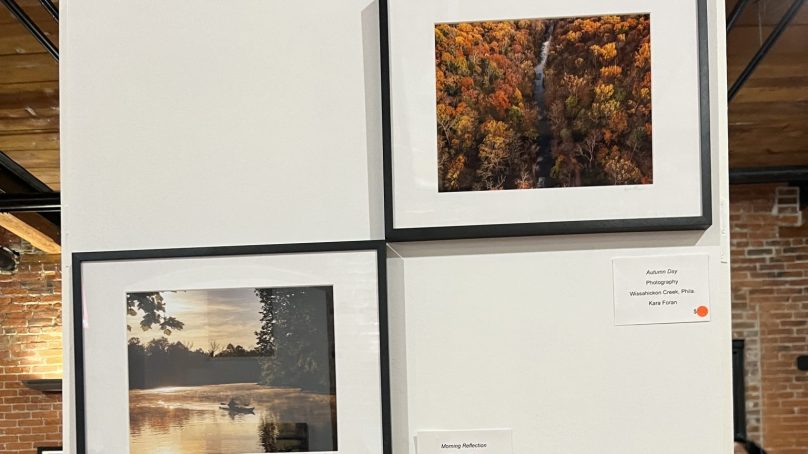 About the Heritage Area
The Schuylkill River Greenways National Heritage Area encompasses the Schuylkill River watershed within Schuylkill, Berks, Chester, Montgomery, and Philadelphia Counties (a watershed is the region draining into a river, river system, or other body of water). This includes over 1.2 million acres (1,750 square miles) and is home to 3.2 million people. Scenes of the Schuylkill River Heritage Area shines a spotlight on the unique qualities of the region through the talents of the arts community. For a map of the Heritage Area, click the button below.
View Heritage Area Map
2019 - 2020 Scenes of the Schuylkill Winners
Best in Show: The Papermill of Papermill Road, oil, by Russell Slocum 
2nd Place: Sitting Ducks, pastel, by Barbara Brown
3rd Place: Ebbing Mists - Kempton Valley, inkjet photography, by Kevin Bennett
Staff Choice: Solitude, oil, by Karen Powell
Honorable Mention (photography): Gnarly, photography, by Walt Hug
Honorable Mention (photography): Tundradelphia, digital photography on aluminum, by Will Thompson
Honorable Mention (painting): Put the Yak in the River and Go, egg tempera, by Jon Bond
Honorable Mention (painting): Favorite Spot, oil, by Maura Matthews