Voted Best Urban Trail
In 2015, the Schuylkill River Trail took first place as the Best Urban Trail in USA Today's 10 Best Readers Choice poll.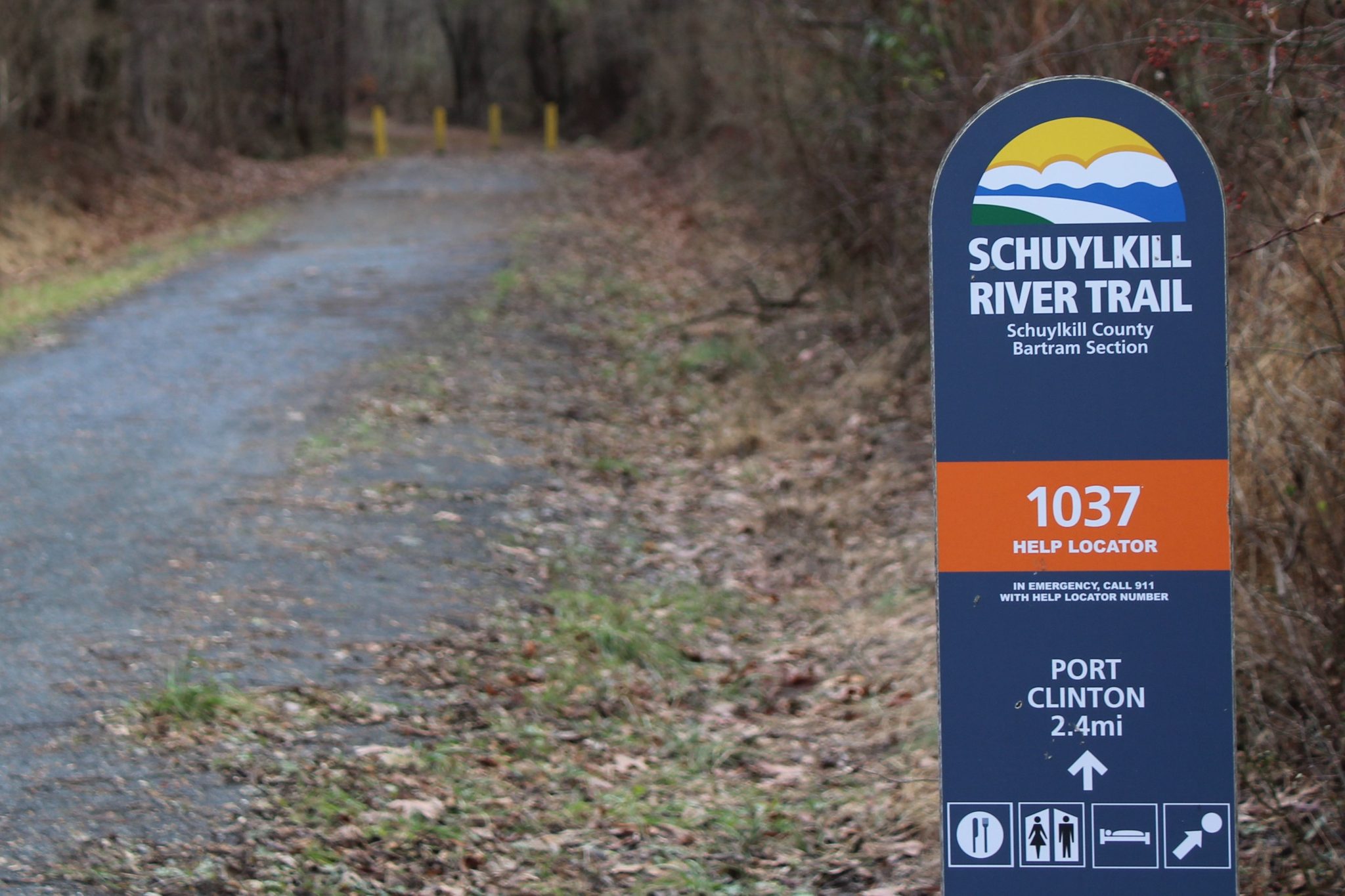 View The Interactive Map
View Trail Alerts
Hit the Trail!
Welcome to the Schuylkill River Trail, a multi-use path that will extend 120 miles from Frackville in Schuylkill County, through Montgomery, Chester and Berks Counties to Philadelphia. It travels through the historically rich region of southeastern Pennsylvania. The trail passes through rural, agricultural, suburban, urban, and industrial landscapes. The Schuylkill River (pronounced SKOO-kill), Dutch for Hidden River, is where the American, Industrial and Environmental Revolutions were born.
Most of the trail is built over abandoned railroad lines. Today, over 75 miles of paved and crushed stone trail are open to the public. Along its path, trail users can see evidence of several centuries of industrial development, canal navigation, railroad transportation, quarrying of limestone and iron ore, and the production of iron and steel.
Connecting the Trail
The Schuylkill River Trail (SRT) is owned, managed, maintained and developed by a number of organizations who have come together to form the Schuylkill River Trail Partners. Until several years ago, the Schuylkill River Trail existed in unconnected sections known by the names given to them locally. Enormous efforts have been made to connect these sections, close gaps, create a unified sign system and promote the trail as a single entity. This work continues with plans to close several remaining gaps, and to extend the trail in Philadelphia at the lower end and in Schuylkill County at the upper end.
Current Trail Projects
Support the SRT
Your membership donation supports the Schuylkill River Trail and the many other projects and programs that benefit the entire Schuylkill River region. Schuylkill River Greenways works with partners to improve trail access, create a uniform sign system, and improve trail amenities. The nonprofit operates and maintains more than 30 miles of the trail in Berks and Schuylkill Counties. Maintenance and upkeep along these sections of the trail are done solely by volunteers. Help us build and complete the Schuylkill River Trail.
Become a Member
AND/OR
Become a Volunteer
Trail Alerts & Updates
Trail Alerts
SRT Closures at Pottstown Riverfront Park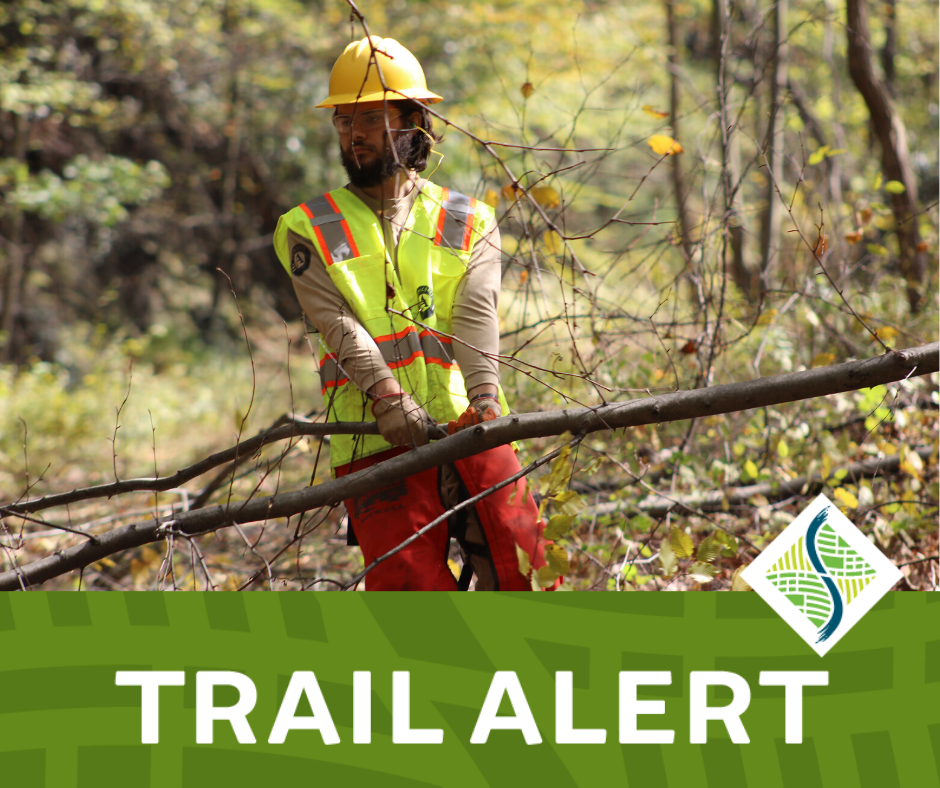 The Schuylkill River Trail at Pottstown Riverfront Park will be closed from approximately 8 a.m. to 3 p.m. on the following days: November 14, 15, 18, 19 and 20. Scheduled work is happening during this time to remove dead and diseased ash trees from along the trail.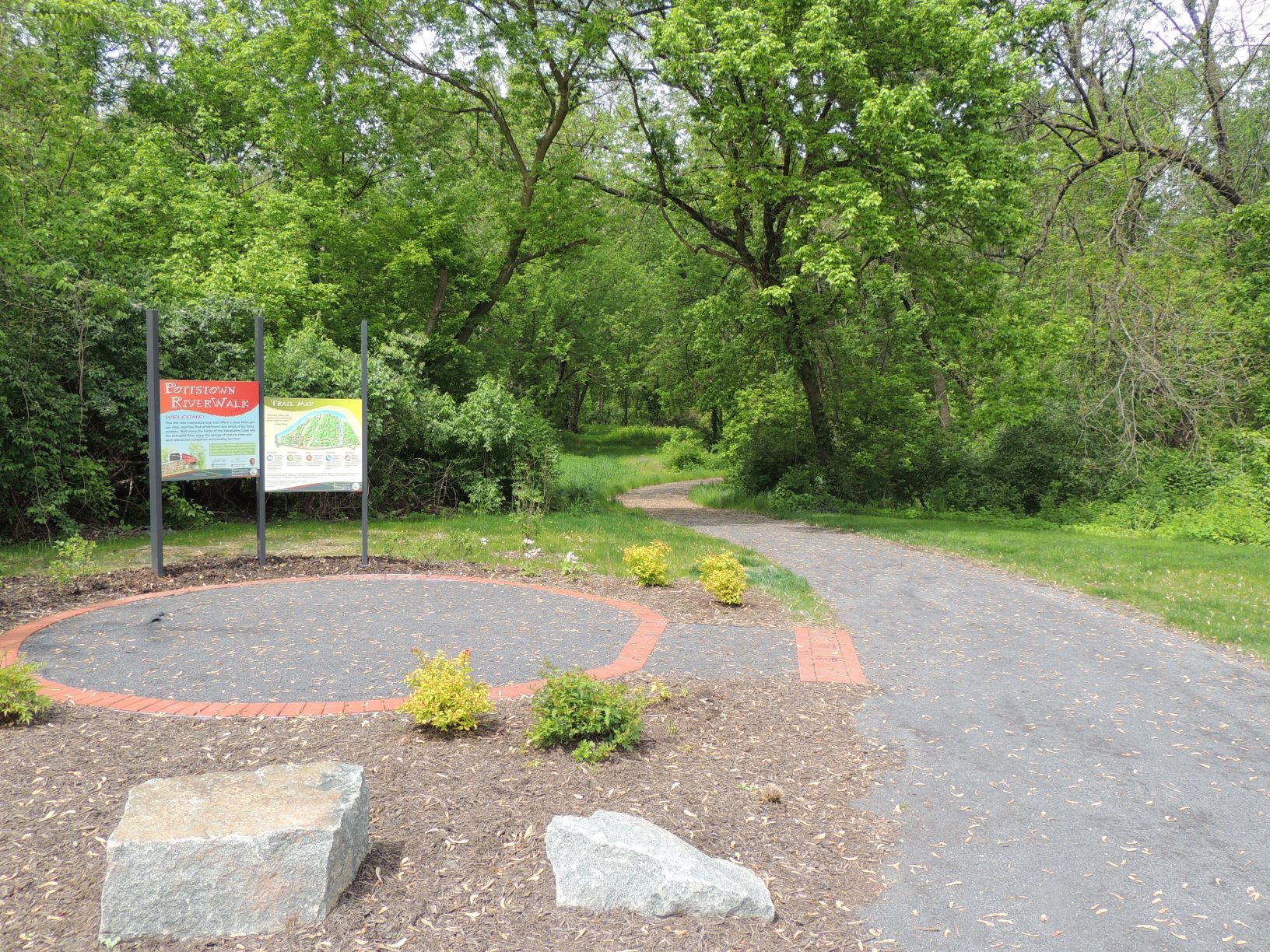 The Pottstown RiverWalk, a short unpaved path that connects to the Schuylkill River Trail will still be accessible during the closure.
This notice was posted on November 14, 2019 & may not be current
Chestnut Street Bridge in Philly Closed to All Traffic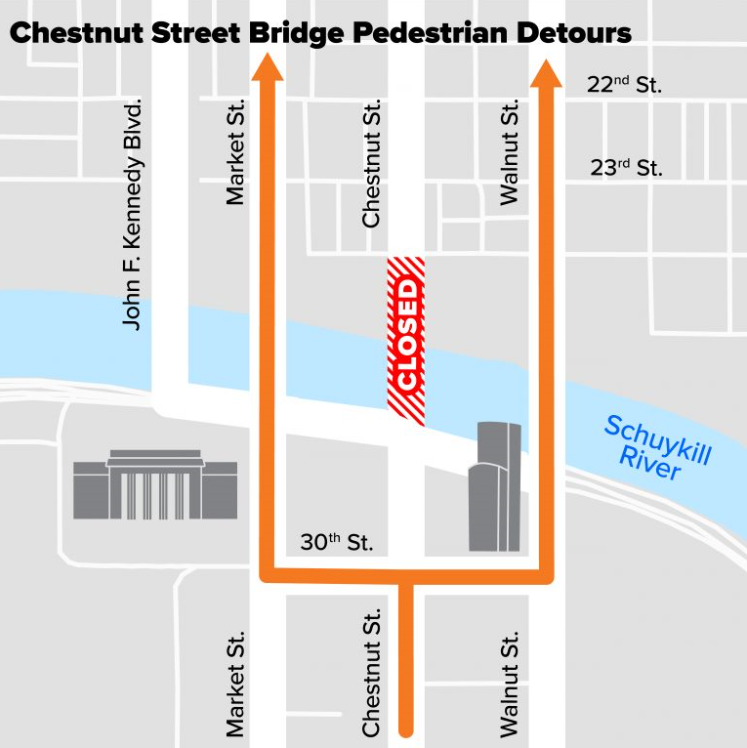 The Chestnut Street Bridge in Philadelphia over the Schuylkill River, between Schuylkill Avenue and 23rd Street, has been CLOSED since July 2019 and will remain so for one year due to major rehabilitation. The bridge will be closed to motorists, pedestrians and cyclists for the duration of the closure. Schuylkill River Trail users will be detoured to the trail access at Walnut Street or Market Street. 
This notice was posted on August 30, 2019 & may not be current
SRT in Auburn is Closed
The Schuylkill River Trail in Auburn, Schuylkill County from River Road to Route 895 is closed through November 2019 to transport coal silts for an environmental remediation project. Find alternative routes using the interactive map.
Trail Events
There are no trail events at this time