Join Us in Reviving the Reading Gateway Section of the SRT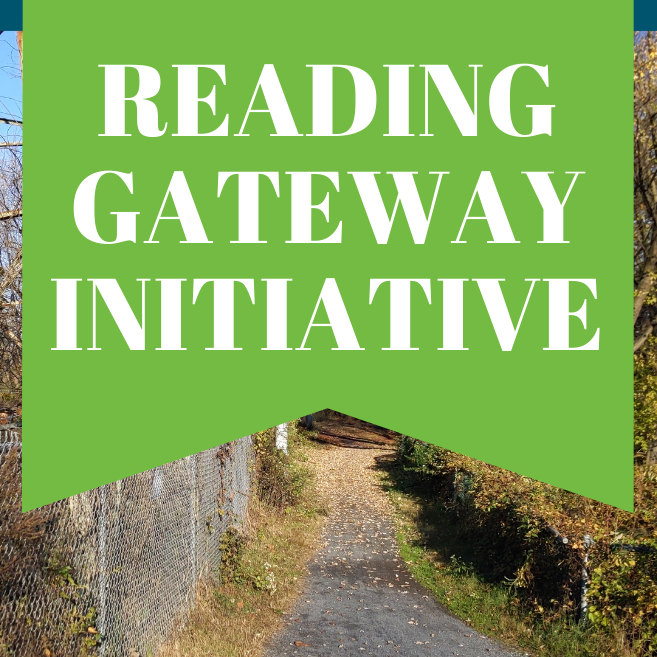 Schuylkill River Greenways needs the community's help to revive a section of the trail in Reading. The Reading Gateway Initiative will revitalize a portion of the Thun Section on the Schuylkill River Trail by raising funds to install a camera system, repair trail lights, and other needs. CLICK HERE TO LEARN MORE
View Trail Alerts & Updates
View The Interactive Map
Trail Alert Form
SRT During COVID
Trail Status & Safety During COVID-19
All sections of the Schuylkill River Trail are open to the public but park amenities may be closed due to the COVID-19 pandemic. Get the most current information about each trail section through our Trail Partners Page. Please continue to check county and local municipality recreation websites for updates on the status of public facilities in your area. Notices about closures and other guidelines concerning the coronavirus disease are constantly evolving.
CLICK HERE TO CHECK STATUS OF EACH TRAIL SECTION 
Recommendations for physical distancing & trail safety during COVID-19
We ask you to please keep the national and state recommendations of social distancing and hand washing in mind while using the Schuylkill River Trail. The National Recreation and Park Association has provided tips and information about keeping a safe social distance in parks and on trails during the COVID-19 pandemic. Some of these tips are listed below.
Follow CDC's guidance on personal hygiene prior to heading to trails — wash hands, carry hand sanitizer, do not use trails if you have symptoms, cover your mouth and nose when coughing or sneezing, etc.
Observe at all times CDC's minimum recommended social distancing of six feet from other people. Practice it and know what it looks like. Keep it as you walk, bike or hike.
Warn other trail users of your presence and as you pass to allow proper distance and step off trails to allow others to pass, keeping minimum recommended distances at all times. Signal your presence with your voice, bell or horn.
Note that trail and park users may find public restrooms closed — be prepared before you leave and time outings so that you are not dependent on public restrooms.
 Bring water or drinks — public drinking fountains may be disabled and should not be used, even if operable.
Bring a suitable trash bag. Leave no trash, take everything out to protect park workers
Hit the Trail!
Voted One of the Best Riverwalks in Nation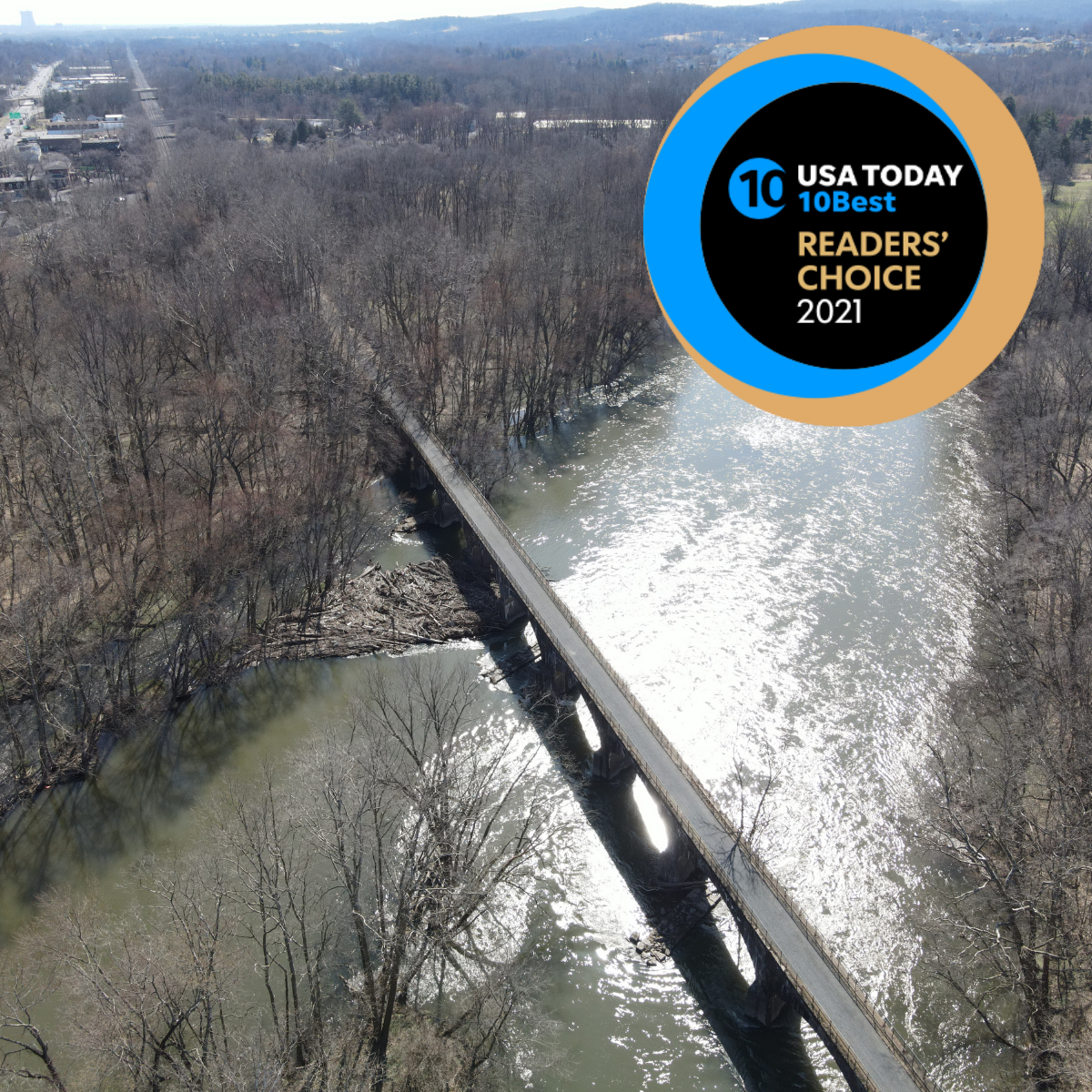 The Schuylkill River Trail is a winner in the 2021 USA TODAY 10Best Readers' Choice Contest for Best Riverwalk. The SRT came in third place. The trail was also selected as a top trail to visit in Pennsylvania on the 2021 Rails-to-Trails Conservancy blog. In 2015, the Schuylkill River Trail took first place as the Best Urban Trail in USA Today's 10 Best Readers Choice poll.
Welcome to the Schuylkill River Trail, a multi-use path that will extend 120 miles from Frackville in Schuylkill County, through Montgomery, Chester and Berks Counties to Philadelphia. It travels through the historically rich region of southeastern Pennsylvania. The trail passes through rural, agricultural, suburban, urban, and industrial landscapes. The Schuylkill River (pronounced SKOO-kill), Dutch for Hidden River, is where the American, Industrial and Environmental Revolutions were born.
Most of the trail is built over abandoned railroad lines. Today, over 75 miles of paved and crushed stone trail are open to the public. Along its path, trail users can see evidence of several centuries of industrial development, canal navigation, railroad transportation, quarrying of limestone and iron ore, and the production of iron and steel.
OPERATING HOURS
The Schuylkill River Trail is open every day of the week from sunrise to sunset. 
IN AN EMERGENCY
Call 911 and provide them with the "Help Locator Number" or Mile Number found on mile posts and trailhead signs.
Trail Safety Tips
Please keep these trail safety tips in mind when using the Schuylkill River Trail
Use the trail only from sunrise to sunset. The trail is closed at night. 
Tell someone when and where you're going on the trail.
Carry a cellphone to use in distress.
Avoid headphones that block sound so you can hear others approaching.
Carry ID with contact and medical information.
Check your bike regularly. Make sure the tires are full, chains are greased, and the brakes are tight.
Be alert for downed branches and other hazards.
Come to a full stop at intersections and use caution proceeding.
For more tips about staying safe on your bike, CLICK HERE. 
For more tips about staying safe while hiking, CLICK HERE. 
View Trail Etiquette Rules
Please remember these trail etiquette rules when using the Schuylkill River Trail. 
Watch your speed - cyclists should pass on the left.
Announce your approach to other trail users.
Dogs must be kept on a 6 foot leash AND under control.
Owners are responsible for cleaning up pet waste.
No littering - please practice "Carry In - Carry Out".
Cyclists and rollerbladers should wear a helmet.
No unauthorized motor vehicles allowed on the trail.
And most importantly...Be courteous to other trail users and trail neighbors.
Connecting the Trail
The Schuylkill River Trail (SRT) is owned, managed, maintained and developed by a number of organizations who have come together to form the Schuylkill River Trail Partners. Until several years ago, the Schuylkill River Trail existed in unconnected sections known by the names given to them locally. Enormous efforts have been made to connect these sections, close gaps, create a unified sign system and promote the trail as a single entity. This work continues with plans to close several remaining gaps, and to extend the trail in Philadelphia at the lower end and in Schuylkill County at the upper end.
Current Trail Projects
Support the SRT
Your membership donation supports the Schuylkill River Trail and the many other projects and programs that benefit the entire Schuylkill River region. Schuylkill River Greenways works with partners to improve trail access, create a uniform sign system, and improve trail amenities. The nonprofit operates and maintains more than 30 miles of the trail in Berks and Schuylkill Counties. Maintenance and upkeep along these sections of the trail are done by volunteers. Help us build and complete the Schuylkill River Trail.
Become a Member
AND/OR
Become a Volunteer
Trail Alerts & Updates
Trail Alerts
Trail Improvement Work between Kernsville & Auburn 
Trail improvement work will begin on Oct. 20, 2021, on the Bartram Schuylkill River Trail section between the Kernsville Trailhead and the Auburn SRT Bridge. Work is expected to last for 2 weeks. The trail will remain open but users should exercise CAUTION in this area.
Trail Improvements Include: Repairing an area where the edge of the trail has eroded, paving the area under Route 78 to improve the drainage and trail surface, resurfacing one area that frequently puddles with an underlying gravel mattress and installing some fencing.
This notice was posted on Oct. 13, 2021 and may not be current
Use Caution on the Trail During Hunting Season 
Hunting season has officially started. Since some sections of the Schuylkill River Trail run through wooded areas where hunting is permitted, take precautions when you're out on the trail. Wear bright orange so you are visible to hunters. When walking or jogging carry items that make noise such as bells. Beware that white hats and mittens can resemble a deer's tail, and that red and green can look brown in dusky light. CLICK HERE TO LEARN MORE
This notice was posted on Oct. 13, 2021 and may not be current 
Trail News & Updates
CELEBRATE TRAILS DAY ON THE SCHUYLKILL RIVER TRAIL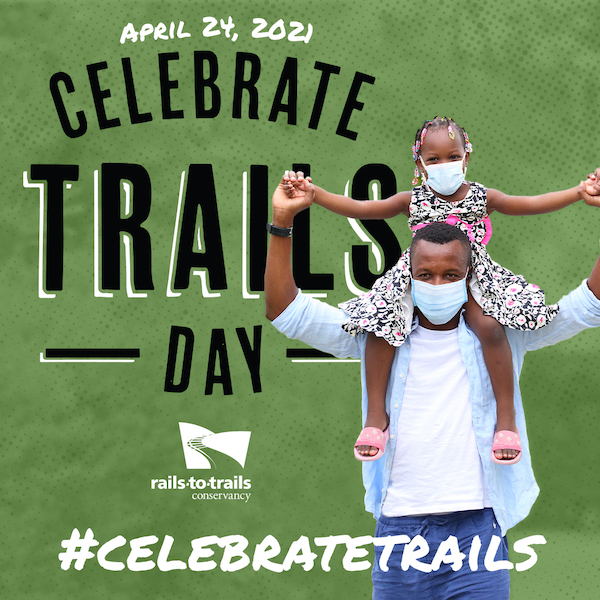 This year, Celebrate Trails Day (formerly Opening Day for Trails) falls on Saturday, April 24. It's never been more important to get outside and show your love for the Schuylkill River Trail and outdoor spaces ... CONTINUE READING 
SRT IS A WINNER IN USA TODAY NATIONAL CONTEST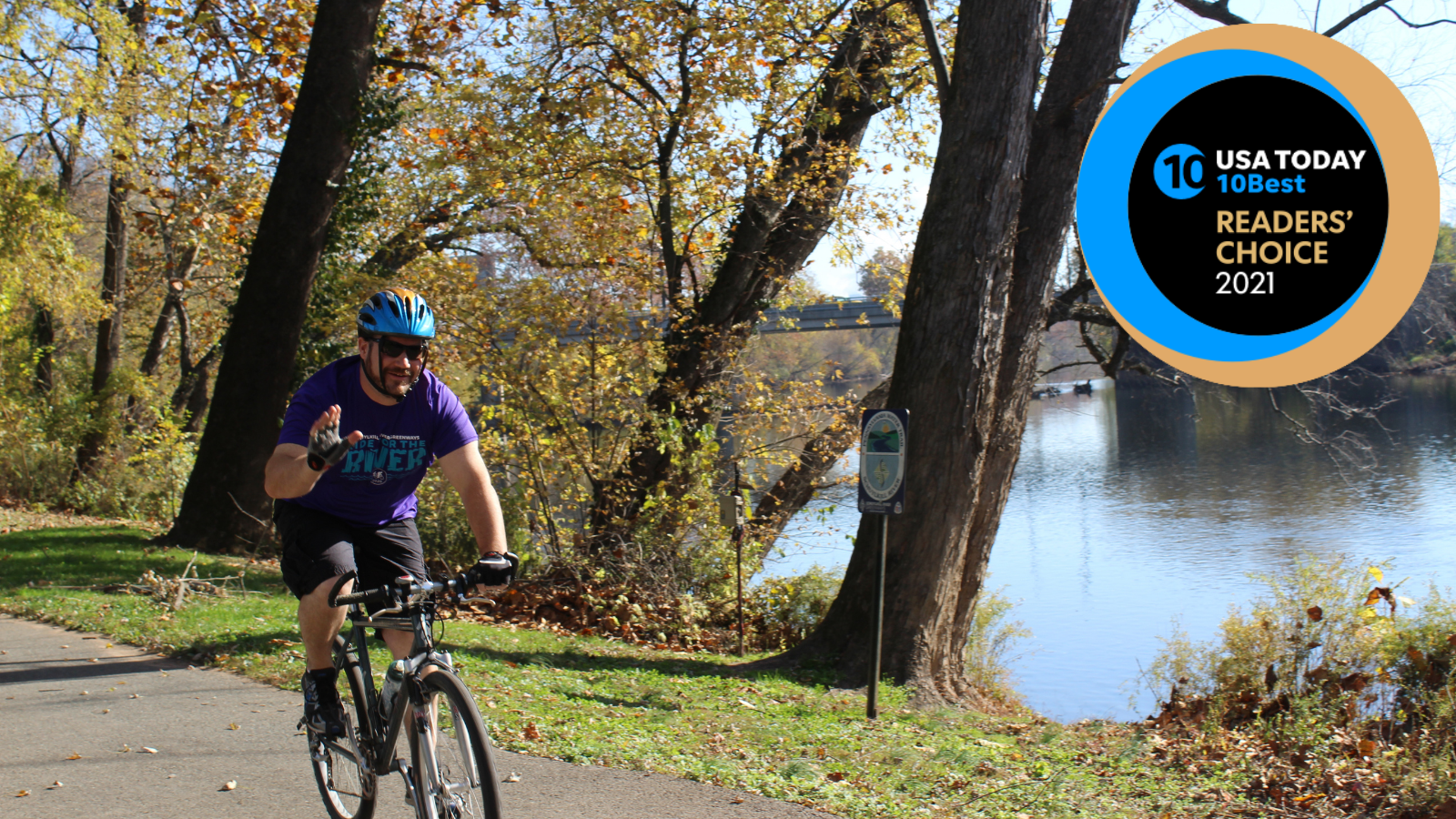 The Schuylkill River Trail is a winner in the 2021 USA TODAY 10Best Readers' Choice Contest for Best Riverwalk. A panel of urban planning experts and USA TODAY 10Best editors selected 20 American trails as the initial nominees for the contest. The pubic then had a month to vote for their favorite trail. The Schuylkill River Trail came in third place, following the Wilmington Riverwalk in second place and the Detroit International RiverWalk in first place ... CONTINUE READING
HELP US REVIVE THE READING GATEWAY SECTION ALONG THE SRT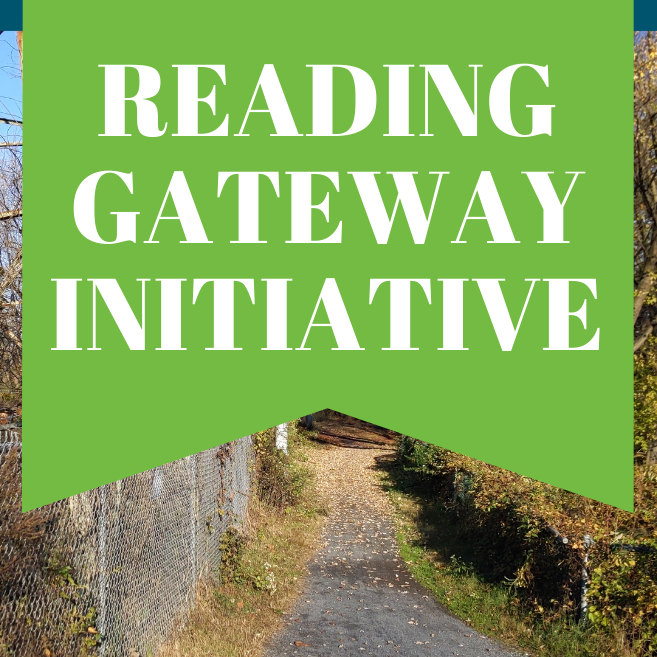 Schuylkill River Greenways needs the community's help to revive a section of the trail in Reading. The Reading Gateway Initiative will revitalize a portion of the Thun Section on the Schuylkill River Trail by raising funds to install a camera system, repair trail lights, and other needs. The project will also complete several maintenance activities with the help of volunteers such as removing trash, clearing the area of vegetation, and installing new signage ... CONTINUE READING
NEW FENCING INSTALLED ALONG SRT AT EAST RIVER BRIDGE
New fencing was installed on the pedestrian East River Bridge which is located just east of the Brentwood Trailhead in Cumru Township. Contractors removed the deteriorated chain link fence/fence posts and installed a new one ... CONTINUE READING
RESURFACING FOR A MILE OF THE TRAIL IN READING IS COMPLETE
Resurfacing for a 1-mile stretch of the Schuylkill River Trail near the Powell Bridge in Reading was completed in November 2020. The area is just north of the Brentwood Trailhead. 
Trail Events
EARTH DAY TRAIL CLEANUP IN POTTSTOWN ON APRIL 16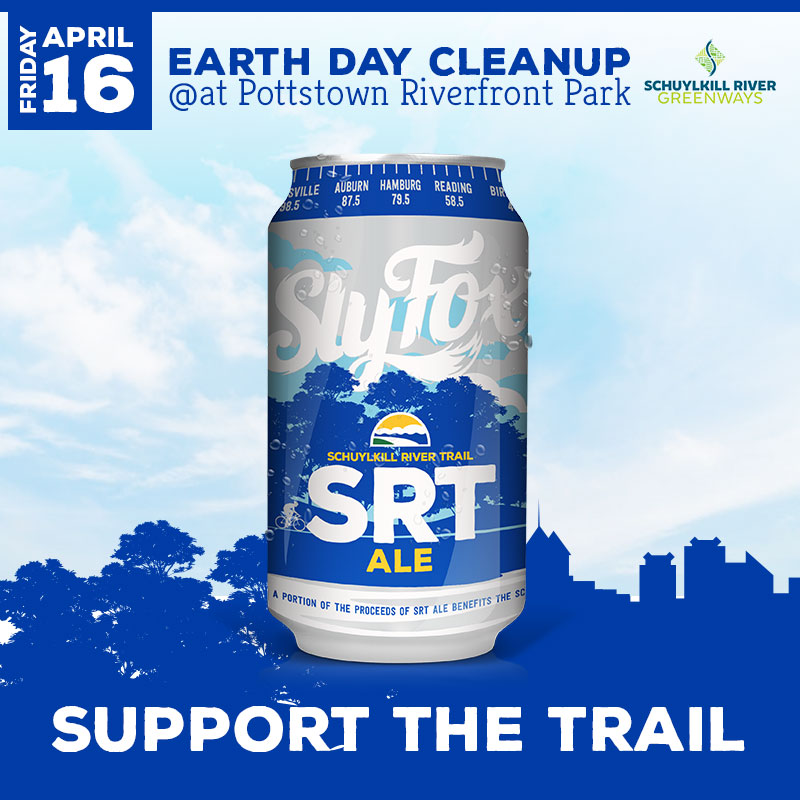 This clean up will be completely outside and will require attendees to wear masks and practice social distancing. Volunteers will be equipped with gloves and trash bags for recycling items and trash items. Volunteers aged 21 & over will get a voucher for a free SRT Ale to be used at the Sly Fox Tastin' Room in Pottstown ... CONTINUE READING 
OPENING TRAILS DAY CLEANUP AT FORK & ALE ON APRIL 25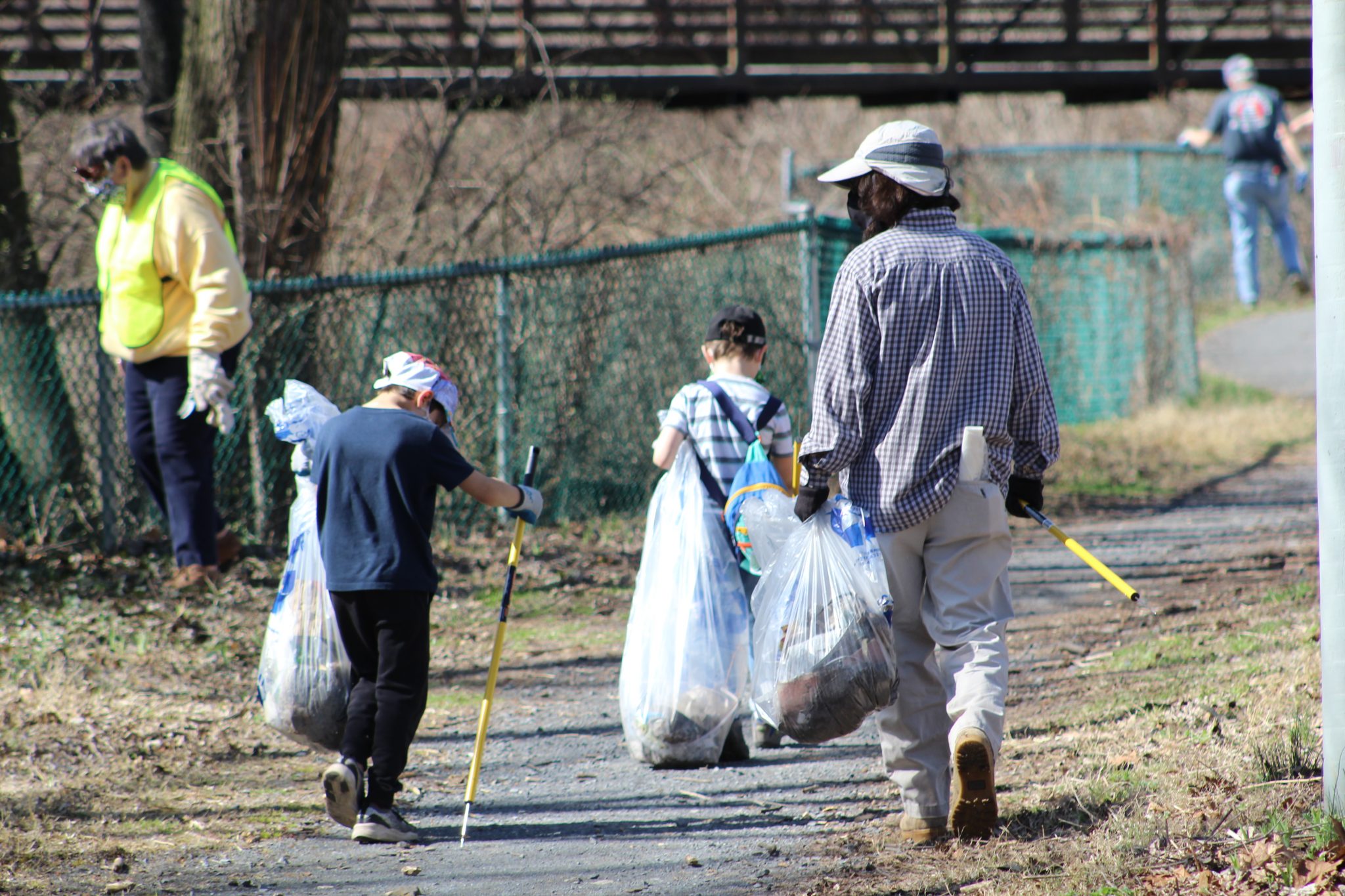 Celebrate Opening Trails Day with a Schuylkill River Trail cleanup at Fork & Ale. Fork & Ale is a Schuylkill River Trail adopt-a-trail member and the cleanup will be on this specific section of the trail in Union Township, Berks County. Trail work tools and work gloves will be provided ... CONTINUE READING 
SRT COMEDY FUNDRAISER AT SOULJOEL'S DOME ON APRIL 29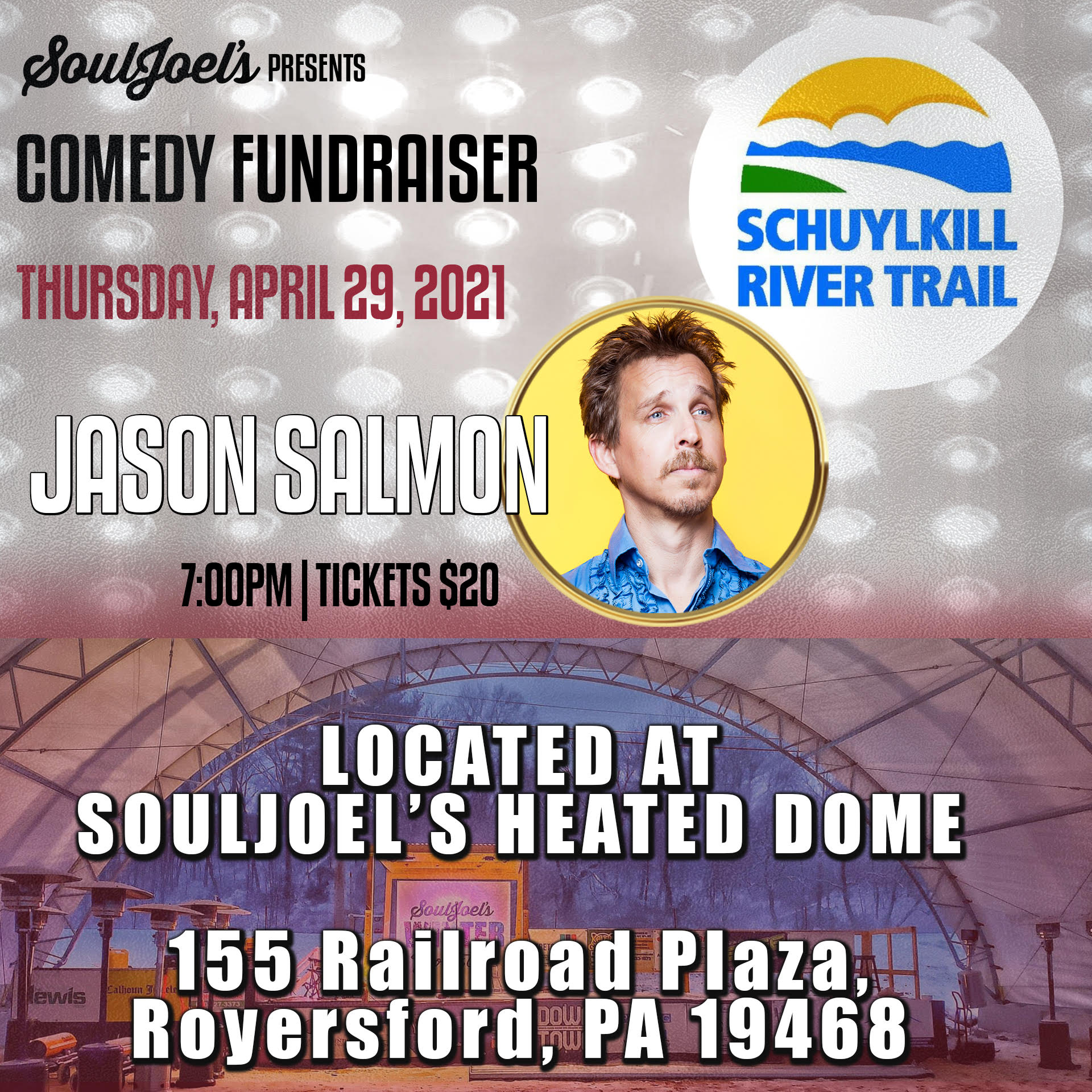 SoulJoel's presents this special comedy show headlined by Jason Salmon to benefit the Schuylkill River Trail and SRG.  All shows are 15 and bring your own chair. This event is completely BYO (Bring Your Own: food, drinks, chairs, etc.) ... CONTINUE READING 
For more trail events, click here to view the SRG Volunteer Calendar