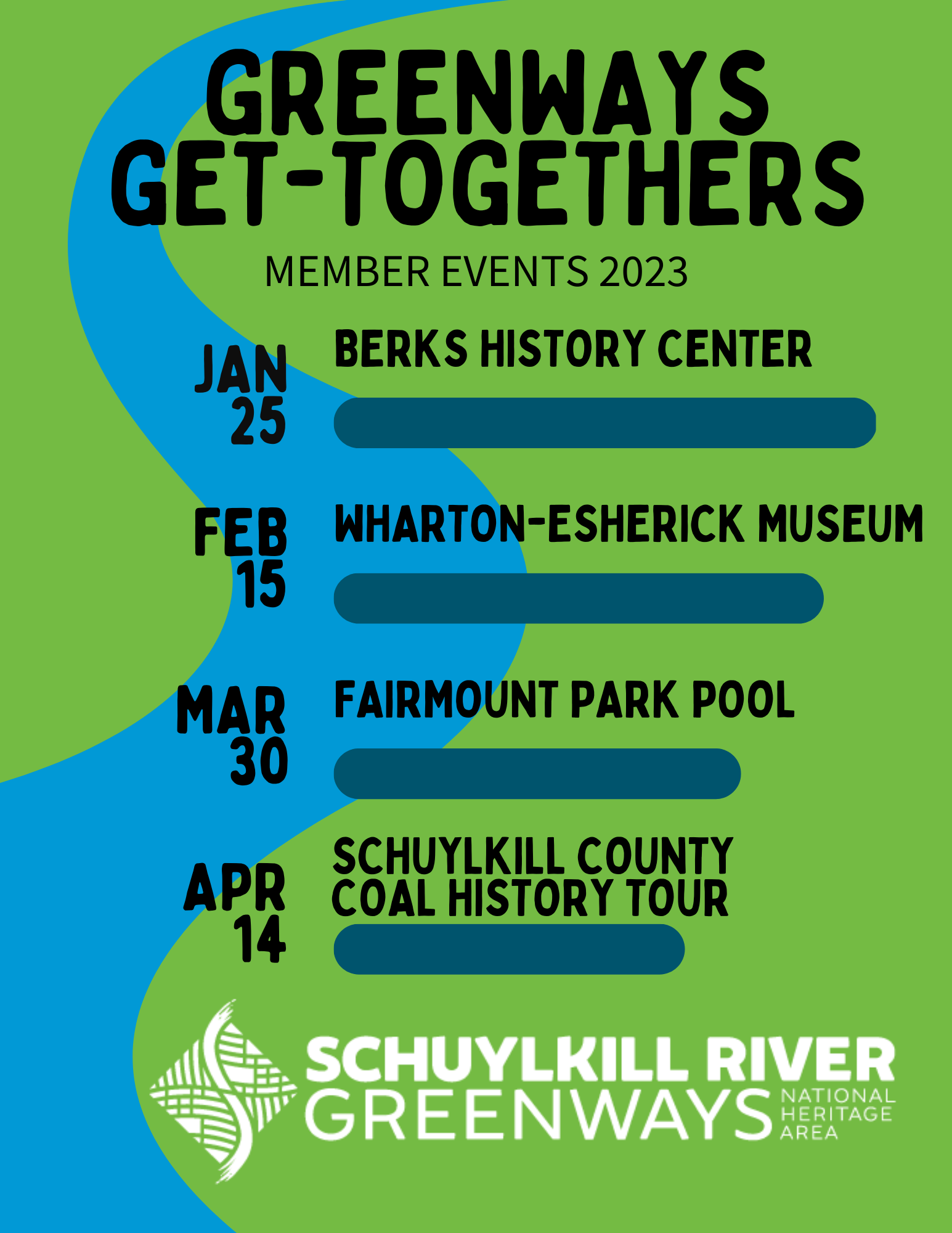 Greenways Get-togethers are back for 2023! We've missed connecting with our members in person and can't wait to see you at the remarkable, interesting, and fun locations we've selected for this season's events.  Each event has limited capacity and is open to current members only, so register now to secure your spot.
Our thanks to everyone who has attended our first two Greenways Get-together events of 2023!  We have really enjoyed connecting with our members and exploring the sites in our amazing watershed.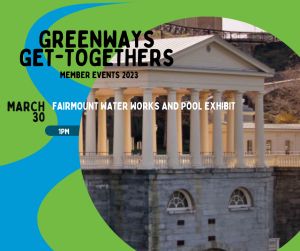 Join your fellow SRG staff and your fellow members for this informative and meaningful tour of the Historic Fairmount Waterworks and their POOL exhibit-A Social History of Segregation. POOL helps to illuminate a little-known history of segregated swimming in America and its connection to present-day drowning issues affecting Black communities. Weaving together history, art, storytelling, scholarship and place-based learning, this multi-disciplinary work explores the role of public pools in our communities with the goal of deepening understanding of the connection between water, social justice and public health.
More Information about the Fairmount Water Works tour and POOL Exhibit:  CLICK HERE
Registration is open now for this FREE event:  CLICK HERE TO RESERVE YOUR SPOT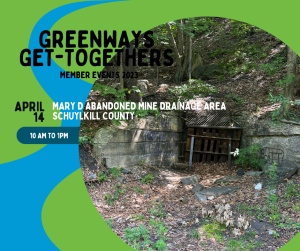 Join us in Schuylkill County for an in-depth tour of the #9 coal mine. 
10:00 am Meet at Mary D Abandon Mine Drainage Area. There is a pavilion and grass parking.
10:15 am Depart in TIO Vans for Mary D for No. 9 Coal Mine (18 Minute Drive)
Arrival at No. 9 till the start of the tour, walk through the small museum.
11:00 am Tour starts
12:00 noon Depart Mine for the start of the Schuylkill (on the way back to Mary D) We would pull over and see where the river starts along the road.
12:30 pm Explanation and tour of Mary D Abandon Mine Drainage Area
More information on the tour can be found on their website: CLICK HERE
Registration is open now for this FREE event:  CLICK HERE TO RESERVE YOUR SPOT
Not a member yet?  Why not join us now and show your support for the work of Schuylkill River Greenways all over the watershed.  Enjoy exclusive member events, merchandise and event discounts and more.  Select your membership level and be part of the excitement of the river and trail!
Become an SRG member today!