Board of Directors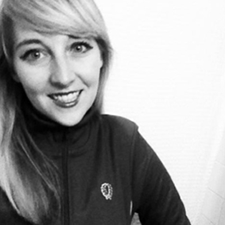 Kelly Anderson
Philadelphia Water, Watershed Protection Program Manager
Kelly manages the Watershed Protection Program including the Source Water Protection group, the Climate Change Adaptation group, Watershed Field Services, and the Watershed Sciences group. Kelly's teams are responsible for directing and implementing a wide range of planning, research, and policy initiatives associated with PWD's watershed protection and management needs. These initiatives directly support PWD's compliance goals associated with meeting the federal and state regulatory needs of the Safe Drinking Water Act and Clean Water Act. Her work coordinates and directs the necessary analyses of water quality and supply trends throughout the Philadelphia region's 10,000 square mile watershed area.
"During my time serving on the Schuylkill River Greenways Board, I have become better connected to the people and organizations who are working together to improve, enhance, and promote the Schuylkill River as a recreational destination and drinking water source."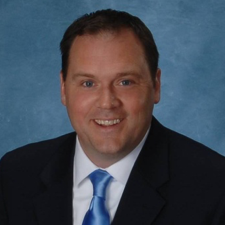 David Coyne
Principle, Liberty Environmental, Inc.
David is a Principal of Liberty Environmental, Inc., an environmental consulting and engineering firm with operations throughout the eastern United States. Mr. Coyne has over 25 years of professional experience in water resources engineering and stormwater management, and oversees Liberty's environmental due diligence and natural resources practices. He has authored numerous magazine and web publications related to environmental assessment and aquatic resource mitigation, and has lectured at universities and professional seminars on various topics including stormwater modeling, marketing in the knowledge economy, and technical writing.
A Chester County native and an avid runner and kayaker, David has been proud to serve the Schuylkill River Greenways since 2014 in support of its mission to promote the truly unique resource that the Schuylkill River represents to our communities.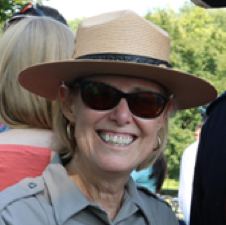 Deirdre Gibson
Chief of Planning and Resource Management, Valley Forge National Historical Park
Deirdre leads master, trail, traffic, and site planning for Valley Forge NHP and manages a multi-disciplinary staff who oversee the park's historic architectural, landscape and archaeological resources, museum collections, and natural resources, and who also develops and implements capital projects. A current priority is remediation of a major Superfund site in the park and the restoration of the cultural and natural landscape of that site and adjacent impaired lands.
She was previously Chief of Planning for the National Park Service Northeast Regional Office, responsible for planning for some 40 units of the National Park System in five states as well as for a number of start-up National Heritage Areas, including the Delaware and Lehigh, Lackawanna, and Schuylkill River. She also worked in private industry as a landscape architect and planner assisting municipalities and other clients.
Deirdre holds a BS in Landscape Architecture from Penn State and a Master of Landscape Architecture with Highest Distinction from Harvard University. Having worked on the original 1995 Management Action Plan and the 2017 strategic plan Return to the River, Deirdre is delighted to represent SRHA's three national parks: Valley Forge, Hopewell Furnace NHS, and Independence NHP on the exceptional Schuylkill River Greenways board.
Drew Gilchrist
Regional Advisor, PA Department of Conservation and Natural Resources
As Regional Advisor, Drew provides grant outreach and technical assistance services to assist communities, non-profits organizations, and citizens with recreation, conservation and natural resource related projects and management issues. Prior to working for DCNR, Drew worked for 25 years with Natural Lands Trust. There he worked in various capacities including Preserve Manager, Assistant Director for Stewardship, Regional Director of Land Protection and Director for the Center of Conservation Landowners. Drew holds a BS in Geography from Penn State University and lives in Schwenksville, Montgomery County PA.
"Throughout my life, my happiest times have been spent idling, playing and working outside. It has shaped what I studied in school, where I live and spend my free time and what I do for a living. As an ex-officio member of the board, I am honored to be able to provide guidance to the organization and its mission to connect people to the natural resources of the Schuylkill River and our collective cultural and historical roots."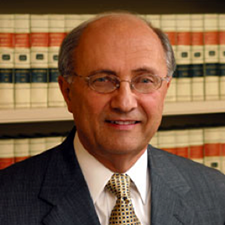 John Koury, Jr.
Principal, O'donnell, Weiss & Mattei P.C.
Although born in Pottsville, Pennsylvania, John was raised in Pottstown, Montgomery and Chester Counties, Pennsylvania, where he attended Pottstown schools and graduated from The Hill School with the class of 1961. The entire OWM staff is encouraged to be civic minded and to participate and support the community with its many projects and activities for the enhancement of the tri-county area and the greater community at large.
"We are dedicated and determined to maintain a high level of professional competence and community involvement. As a cohesive member of the professional community, OWM is privileged to serve the many individual, non-profit, corporate and institutional clients who have sought our assistance for more than fifty (50) years. OWM legal services range from estate and family matters to corporate, banking, municipal, real estate and transactional matters."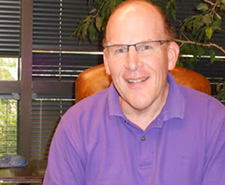 Rodger Krause
Certified Public Accountant, Wyomissing, PA
Rodger has been a Certified Public Accountant since 1986 and has worked as a sole practitioner in public practice for the past 30 years. During this time Rodger has taught many accounting courses at Albright College and Kutztown University. Currently he is teaching at Kutztown.
Prior to working as a sole practitioner Rodger worked for Ernst and Young and the former Western Electric Company (now AT&T Technologies Company).
He holds a Bachelor of Science and Business Administration degree in accounting from Shippensburg University and a Masters in Finance degree from St. Joseph's University.
Rodger is on the Finance Committee at Schuylkill River Greenways and serves as a board member on a variety of non-profit organizations including the Pennsylvania Institute of Certified Public Accountants and the James T Reedy Scholarship Fund.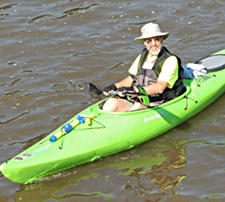 Rob Kuhlman
Professor Emeritus, Geology, Montgomery County Community College
Rob developed and taught a variety of geology courses over a nearly 40-year career with Montgomery County Community College. His instructional interest centered upon field studies with students, often with a specific environmental impacts concern. He also received a NASA grant to develop a lab course on the Science of Climate Change.
Rob relocated to the Pottstown Campus of MCCC in 2006 to join with the SRG/MCCC academic collaboration; his service on the Board of Directors began shortly after that.
"As a long time bike rider who commuted to work, our Pottstown area home was purposely chosen due to its proximity to the Schuylkill River Trail. I've lately taken up kayaking and have participated in each Schuylkill River Sojourn since retirement. The Schuylkill River Greenways is a wonderful organization with a terrific staff, a tremendous group of volunteers, and unquestionably a noble mission. It's been an honor and privilege to serve on its Board of Directors."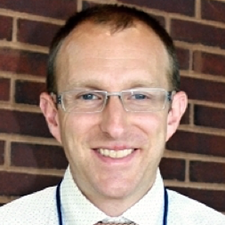 Chris Linn
Manager, Office of Environmental Planning
Delaware Valley Regional Planning Commission
Chris works to lessen environmental degradation, automobile-dependency, and the growing disconnect between the built environment and the natural world resulting from seven decades of land consumptive development patterns. Chris leads DVRPC's Regional Trails Program – an $18 million grant and technical assistance program to plan and build the Circuit Trails, a 750-mile network of multi-use trails spanning Greater Philadelphia. He also provides leadership to the region on maintaining healthy ecological systems and responding to the impacts of climate change. Recent projects include the City of Chester Green Stormwater Infrastructure Plan, a program to assist municipalities across the entire Delaware River Watershed.
"Serving on the Schuylkill River Greenways Board fits perfectly with my professional and personal interests in trails and outdoor recreation, water resources, and the preservation and celebration of our shared history. My fellow Board members possess a diverse array of expertise and perspectives and I am enriched to serve with such dedicated, generous and talented individuals."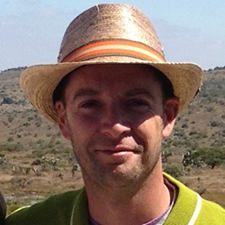 Josh Nims
Operations Manager, Schuylkill River Development Corp.
Josh has been working on the tidal Schuylkill River for over 15 years, both as an advocate for public skateboarding space as founder of Franklin's Paine Skatepark Fund, Inc. and as the Operations Manager for Schuylkill River Development Corporation.
"I have been very lucky to spend my entire professional career in service to the revitalization, programming and historical appreciation of the tidal Schuylkill River."
"I enjoy serving on the board of Schuylkill River Greenways because we not only represent the interests of the entire Schuylkill River and the countless communities it connects to, but we are also a true working board of professionals with a close relationship to the river and a real stake in its future development. I am proud to represent the tidal Schuylkill River and to serve with so many wonderful other representatives from over 130 miles of combined riverfront."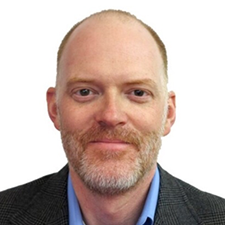 J. Manly Parks
Partner, Duane Morris LLP
A native of historic Chestertown on the banks of the Chester River on Maryland's Eastern Shore, Manly has had a lifelong love for the water. Following his education at Woodberry Forest School near Charlottesville, Virginia, where he spent his free time fishing and exploring the Rapidan River, at Colgate University, where he fished the Chenango River and spent thousands of hours on the water of Lake Moraine as a member of the crew team, and the College of William & Mary Marshall-Wythe School of Law, where he coached freshman undergraduate rowers, he moved to Philadelphia in 1994 to practice law.
Since 1999 he has resided in Delaware County. He is a partner with Duane Morris LLP in Philadelphia where his law practice includes antitrust, franchise and distribution law, and general complex commercial litigation. Active in state and local politics, Manly is a former township commissioner in Nether Providence Township and has served as Solicitor of the Delaware County Democratic Committee since 2010. An avid fisherman who loves nothing more than "simply messing about in boats," Manly watched his native Chesapeake Bay and its people struggle through the challenges of population growth, pollution, collapsing fisheries and the ways of life they formerly sustained.
He brings his love of the water and deep commitment to the mission of the preservation and recovery of the great and historic waterways of America to Schuylkill River Greenways, where he is inspired by the opportunity to contribute actively to the ongoing efforts to protect and improve the Schuylkill.
Dominike Merle-Johnson
Assistant Professor of Environmental Geology, Montgomery County Community College
Living next to a river in San German, Puerto Rico, Dominike developed an interest in learning about the environment, there discovering science was her call. Dominike holds a BS and MS in Geology from the University of Puerto Rico-Mayaguez (UPRM), and a PhD in Science Education from the University of Missouri-Columbia (MU).
After her PhD completion, and before becoming a faculty member at Montgomery County Community College (MCCC) in 2015, Dr. Merle-Johnson taught geology courses at Grand Valley State University (GVSU) in Michigan. At GVSU, Dr. Merle-Johnson contributed several times to the State's Science Olympiads. At MCCC, Dominike teaches geology courses, recruit and advices MCCC students participating in the Sustainability Aquaponics Lab, and had run MCCC STEAM day activities to promote middle school students' interest in pursuing sciences.
Besides academics and research in science and education, Dominike enjoys spending time with family, her pets and friends, reading, as well as outdoor activities, particularly exploring geology, and travelling.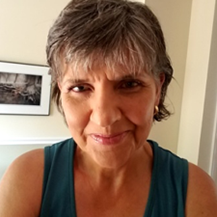 Barbara Pollarine
Retired – National Park Service
Barb is no stranger to the Schuylkill River Greenways NHA; she served as a non-voting member of our Board representing the National Park Service from 2002-2011. A graduate of Temple University (History) Barb devoted a long career of service to the National Park Service beginning as a cooperative education student while as an undergraduate and recently retiring as Deputy Associate Director for Interpretation, Education, and Volunteers in Washington D.C. While serving in the capacity of North East Region Chief of Interpretation, Education and Partnerships she was responsible for partnership management, including heritage areas.
Currently residing in Norristown, Barb has served as a Board Member of the Domestic Abuse Project of Delaware County from 2009-2017, Board Secretary from 2015-2017, and currently it's Development Committee. She has also served since 2016 as a Board Member of the Valley Forge Park Alliance and is the chair of the Membership Committee.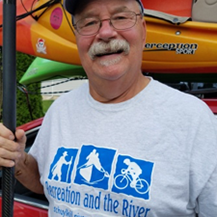 Carl Raring
Realtor, Realty World. Retired insurance broker – VIST Insurance
A 1971 graduate of Penn State with a BS & a minor in history, Carl is a lifelong resident of Schuylkill County & avid user of the river & trail.
He's been a supporter of Schuylkill River Greenways since its inception & served 4 different terms on the board of directors beginning in the 1980's up to the present, serving as president for 6 years.
"I originally got involved because I was enthusiastic about building & having a continuous hike/bike trail from Schuylkill County to Philadelphia and still hope to take advantage of that before I die. I have also always been a canoe and kayak enthusiast so clean, recreational water has always been important to me. I have paddled in every Schuylkill River Sojourn since the inaugural event in 1999 & hope to participate in many more."
"When the Schuylkill River Greenway Association became the steward & operating entity of the Schuylkill River Greenways NHA, I had another reason for involvement in the organization with my interest in historic preservation as well as the development of trail towns & tourism in the watershed."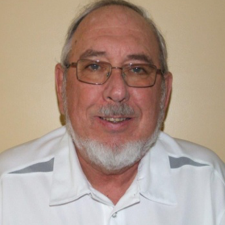 Bill Reichert
President, Schuylkill Headwaters Association, Inc.
Bill is the Long Term Flood Recovery Manager for the Upper Swatara Watershed. Bill also serves as Watershed Maintenance Technician for the Schuylkill Conservation District, working on all facets of water quality and quantity issues. A lifetime interest in the environment especially related to water has found Bill serving a number of related positions including Board member of the Schuylkill River Greenways NHA, President of Schuylkill Headwaters Association, and member of Pheasants Forever and Ducks Unlimited Pine Grove Chapter. Bill has previously worked on the Governor's 21st Century Biodiversity Partnership and as State Conservation Director for PA BASS Federation.
"It is a real pleasure to work with an exceptional staff and fellow board members interested in preserving our heritage while looking to the future to develop recreational and environmental educational opportunities throughout the Schuylkill Watershed."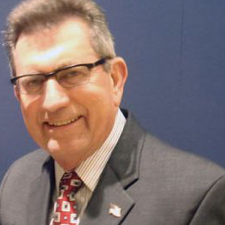 Allen Sachse
Retired – PA DCNR
Retired – Executive Director Delaware & Lehigh National Heritage Corridor
Allen is a graduate of Penn State, Class of '68, BS Park/Recreation Management. Ever since he has had the pleasure of assisting Pennsylvania communities with the conservation and preservation of our natural and cultural resources. Between 1970-1999, Allen served as a community field representative for PA DCNR. During this period, he had the good fortune of playing a substantial role in the creation of the PA Heritage Parks program and assisting five regions through the planning/designation process. Allen left the Commonwealth to accept the position as Executive Director of the Delaware & Lehigh National Heritage Corridor, until retiring in 2012. He also served as Board Chair for the Alliance of National Heritage Areas from 2011 – 2015.
Allen received the Eighteenth Annual Thomas P. Shelburne Environmental Leadership Award by the Northeast PA Environmental Partners and the 1998 DCNR Secretary's Performance Excellent Award.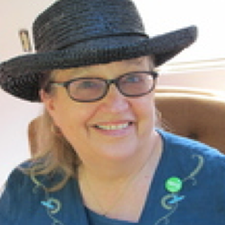 Edie Shean-Hammond
Retired – National Park Service
In 2015, after 40 years of service, Edie retired from the National Park Service. Her time with the Park Service included time in several regional offices, filling the role as Acting Superintendent of Independence National Historical Park, Superintendent of Hopewell Furnace National Historic Site. In 2011 she was Appointed the Secretary of the Interior's Quarterback for the Lower Susquehanna Conservation Landscape Initiative.
Retirement has not slowed her down as she continues to wear many hats including serving as Vice President of the Board of the Centro Cultural Latinos Unidos, member of the North Coventry Township Open Space Review Board, Active board member of the Friends of Hopewell Furnace, Co-Chair of the Hopewell Big Woods Advisory Board Position on Historic Preservation and as a leader of the Pottstown Walking School Bus program.
In 2016 she received the Conservation Leadership Award from the Schuylkill Highlands Conservation Landscape for her exceptional commitment to this state program.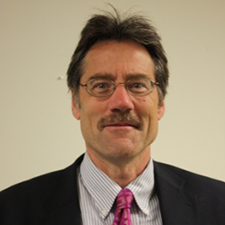 Mike Stokes
Assistant Director, Montgomery County Planning Commission
Mike is the Assistant Director at the Montgomery County Planning Commission where he has worked for the past 32 years. During his tenure with the county, he has managed various open space, trail, municipal waste management, recycling, stormwater management, geographical information system and emergency management projects.
Prior to working for the county, Michael held a number of planning, engineering and environmental management positions.
He holds a Master of Science degree in water resources engineering from Villanova University and a Master of Regional Planning degree from the University of North Carolina. He is also a graduate of Vanderbilt University.
Mike is a member of the Pennsylvania Trails Committee and serves as a board member on a variety of non-profit organizations including the Perkiomen Watershed Conservancy, Schuylkill River Greenways, the Perkiomen Watershed Improvement Corporation and the Speakers House.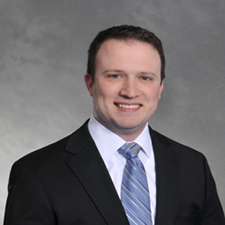 Frank Sturniolo
Operations Director, Limerick Generating Station, Exelon Generation
Frank is currently the Site Operations Director at Exelon's Limerick Generating Station. He has been with Exelon since 2000 in various leadership positions at both Limerick and Peach Bottom Atomic Power Station. A New York City native, Frank is a graduate of the University of Pennsylvania School of Engineering and Applied Sciences and the University of Delaware Masters of Business Administration program. He lives with his family in Chester County.
Frank enjoys serving on the board of Schuylkill River Greenways because the value of a healthy Schuylkill River is obvious, and having an impact on its health and development is personally rewarding.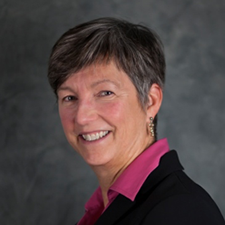 Mary S. Timpany
Law Clerk – Hon. Cyrus P. Dolbin, Schuylkill County Common Pleas
Mary grew up in the Radnor area of Delaware County and currently resides in New Ringgold, Schuylkill County. A graduate of Boston College (English) and Case Western Reserve School of Law, she has served as Law Clerk for Hon. William D. Hutchinson, United States Third Circuit Court of Appeals, and currently serves as Law Clerk for Hon. Cyrus P. Dolbin, Schuylkill County Common Pleas. Since 2008 she has practiced as a mediator and Collaborative Attorney specializing in Family/Divorce/Child Custody, Business, Estates, Real Estate, Employment, Breach of Contract. Mary has been an active and member of the Schuylkill County Trail Coalition.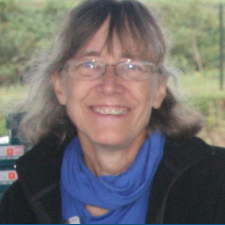 Wendi Wheeler
Vice President of Human Resources for Justi Group, Inc.
Wendi was raised in Montgomery County, PA and went to college in Vermont. From her early days of climbing trees to skiing, canoeing/kayaking and biking, she has always preferred outdoor activities. After college, Wendi lived in many different places, including Boston, France, Philadelphia, Quebec and Syracuse, before finally returning to Pennsylvania and Schuylkill County. While raising her family, one of their first discoveries and still favorite places to visit is Hawk Mountain Sanctuary. She continues to live in Schuylkill County despite the commute to Chester County because of the natural beauty of this area and the preferred lifestyle of a more rural community. Wendi has served on the Boards of her local church, Schuylkill Women In Crisis, The Arts Barn, Primary Health Network and Schuylkill County VISION.
"I first learned of the Schuylkill River Greenways NHA when I bought my first kayak and participated in the sojourn in 2006. The staff and other participants were some of the most enjoyable and helpful people I've ever met. Since then I have learned more about the mission to complete the land trail and improve the quality of the river and its watershed. It has been a pleasure to work with the staff and other stakeholders of Schuylkill River Greenways to protect and improve the Schuylkill River watershed as a member of the Board since 2014."