Board of Directors
John Wolfe, Board President
Retired, Vice President of Sales and Marketing with AMETEK, Inc.
John was born and raised in South Eastern Pennsylvania and now lives in Northern Chester Country for more than 30 years. He retired as Vice President of Sales and Marketing from a business unit of AMETEK, Inc., a leading global manufacturer of electronic instruments and electromechanical devices primarily used in aerospace and medical applications. He started his career as an Earth & Space Science teacher in the North Penn School District in Lansdale, PA. John is an active volunteer for the Schuylkill River Greenways as a SRT Trail Ambassador and helping to plan various events. He enjoys biking and running on the trail. John can also be found frequently kayaking on various sections of the Schuylkill River. He was introduced to Schuylkill River Greenways (SRG) in 2015 by participating in the Schuylkill River Sojourn and has stayed involved in the Sojourn every year since. John is interested in helping to build a strong volunteering family for SRG.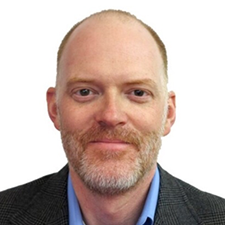 J. Manly Parks, Board Member
Partner, Duane Morris LLP
A native of historic Chestertown on the banks of the Chester River on Maryland's Eastern Shore, Manly has had a lifelong love for the water. Following his education at Woodberry Forest School near Charlottesville, Virginia, where he spent his free time fishing and exploring the Rapidan River, at Colgate University, where he fished the Chenango River and spent thousands of hours on the water of Lake Moraine as a member of the crew team, and the College of William & Mary Marshall-Wythe School of Law, where he coached freshman undergraduate rowers, he moved to Philadelphia in 1994 to practice law.
Since 1999 he has resided in Delaware County. He is a partner with Duane Morris LLP in Philadelphia where his law practice includes antitrust, franchise and distribution law, and general complex commercial litigation. Active in state and local politics, Manly is a former township commissioner in Nether Providence Township and Solicitor of the Delaware County Board of Elections. An avid fisherman who loves nothing more than "simply messing about in boats," Manly watched his native Chesapeake Bay and its people struggle through the challenges of population growth, pollution, collapsing fisheries and the ways of life they formerly sustained.
He brings his love of the water and deep commitment to the mission of the preservation and recovery of the great and historic waterways of America to Schuylkill River Greenways, where he is inspired by the opportunity to contribute actively to the ongoing efforts to protect and improve the Schuylkill.
Chris Anderson, Board Secretary
Watershed Programs Manager, Philadelphia Water Department
Through public outreach and hands-on stewardship, Chris works to create opportunities to connect Philadelphians to their waterways. Since 2013, Chris has coordinated Philadelphia's extensive network of local and regional watershed partnerships. This dynamic network of stakeholders works together to implement sustainable watershed management strategies throughout Southeastern Pennsylvania. He holds a Master of Public Administration and Bachelor of Arts degrees from the University of Delaware.
Chris is an active member of the Schuylkill Action Network and serves on the Advisory Committee for the Schuylkill River Restoration Fund. As a board member of Schuylkill River Greenways, he looks forward to working with partners from across the region to reconnect communities to our watershed and its heritage.
James (J.R.) Fisher, Board Treasurer
Financial Advisor & Director of Marketing, Aranda Group
J.R. lives in Phoenixville and works in Jenkintown as a financial adviser and the director of marketing for The Aranda Group — a comprehensive investment and financial services organization. He earned a degree in mechanical engineering and worked until 2016 in air pollution abatement equipment design and installation. J.R. is currently quite active in volunteer stewardship; he's the V.P. of the Delaware River Greenway Partnership, a member of the Delaware River Sojourn steering committee, and the Bike Chester County steering committee. For the French & Pickering Creeks Conservation Trust, J.R. is active in designing the routes for the ultra-popular bike event called The Iron Tour. This event, held each June right after the Schuylkill River Sojourn, takes place on the back roads of northern Chester County and southeastern Berks County and attracts over 1000 riders.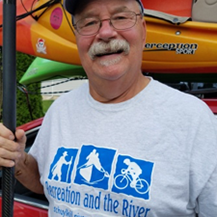 Carl Raring, Executive Committee
Realtor, Realty World. Retired insurance broker – VIST Insurance
A 1971 graduate of Penn State with a BS & a minor in history, Carl is a lifelong resident of Schuylkill County & avid user of the river & trail.
He's been a supporter of Schuylkill River Greenways since its inception & served 4 different terms on the board of directors beginning in the 1980's up to the present, serving as president for 6 years.
"I originally got involved because I was enthusiastic about building & having a continuous hike/bike trail from Schuylkill County to Philadelphia and still hope to take advantage of that before I die. I have also always been a canoe and kayak enthusiast so clean, recreational water has always been important to me. I have paddled in every Schuylkill River Sojourn since the inaugural event in 1999 & hope to participate in many more."
"When the Schuylkill River Greenway Association became the steward & operating entity of the Schuylkill River Greenways NHA, I had another reason for involvement in the organization with my interest in historic preservation as well as the development of trail towns & tourism in the watershed."
Dominike Merle-Johnson, Board Member
Assistant Professor of Environmental Geology, Montgomery County Community College
Living next to a river in San German, Puerto Rico, Dominike developed an interest in learning about the environment, there discovering science was her call. Dominike holds a BS and MS in Geology from the University of Puerto Rico-Mayaguez (UPRM), and a PhD in Science Education from the University of Missouri-Columbia (MU).
After her PhD completion, and before becoming a faculty member at Montgomery County Community College (MCCC) in 2015, Dr. Merle-Johnson taught geology courses at Grand Valley State University (GVSU) in Michigan. At GVSU, Dr. Merle-Johnson contributed several times to the State's Science Olympiads. At MCCC, Dominike teaches geology courses, recruit and advices MCCC students participating in the Sustainability Aquaponics Lab, and had run MCCC STEAM day activities to promote middle school students' interest in pursuing sciences.
Besides academics and research in science and education, Dominike enjoys spending time with family, her pets and friends, reading, as well as outdoor activities, particularly exploring geology, and travelling.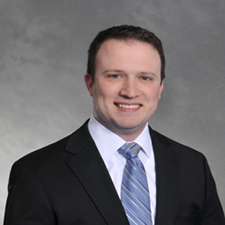 Frank Sturniolo, Board Member
Site Vice President, Limerick Generating Station, Constellation 
Frank is currently the Site Vice President at Exelon's Limerick Generating Station. He has been with Exelon since 2000 in various leadership positions at both Limerick and Peach Bottom Atomic Power Station. A New York City native, Frank is a graduate of the University of Pennsylvania School of Engineering and Applied Sciences and the University of Delaware Masters of Business Administration program. He lives with his family in Chester County.
Frank enjoys serving on the board of Schuylkill River Greenways because the value of a healthy Schuylkill River is obvious, and having an impact on its health and development is personally rewarding.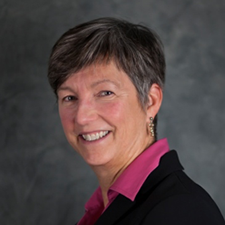 Mary S. Timpany, Board Member
District Court Administrator, Schuylkill County Court of Common Pleas
Mary grew up in the Radnor area of Delaware County and currently resides in New Ringgold, Schuylkill County. A graduate of Boston College (English) and Case Western Reserve School of Law, she has served as Law Clerk for Hon. William D. Hutchinson, United States Third Circuit Court of Appeals, and for Hon. C. Palmer Dolbin, Schuylkill County Court of Common Pleas. Mary is currently the District Court Administrator and has a private solo practice specializing in non-litigation matters including estate planning, deeds and small business matters.   Mary has been an active member of the Schuylkill County Trail Coalition and is also a Board Member of the Schuylkill County Conservancy.
Debby M Wyatt, Board Member
SVP – Director Citi Retail Services
Debby is the Director of New Partner On-Boarding and Conversions in the Strategic Initiatives Office at Citi Retail Services. She has a B.A of Economics from Shippensburg University. Debby has volunteered with several organizations including the Nicodemus Center for Ceramic Studies, Franklin County Jail Drug and Alcohol Program, Michaux State Forest  MTEC event, Relay for Life, Salvation Army, and  has served as a founding Board member for the Chambersburg Ballet Theater Company.
Debby is an avid kayaker and has been a participant on the Schuylkill Sojourn for the past 10 years. She and her daughter ventured out on their first Sojourn as a way of learning to kayak and to be outdoors together. Through the education they gained on the river, she learned about the importantance of the environment to our communities. Debby, her husband Jeff, and their rescue German Shepherd, Finnley, have recently moved to Chester County and she is looking forward to the opportunity to serve on the Board of Directors for Schuylkill River Greenways to give back to the organization that has brought so much enjoyment and purpose to her family.

Mitul Amjera
Sr. Manager Outage, Limerick Generating Station, Constellation
Mitul is currently the Sr. Manager of Outages at Constellation's Limerick Generating Station. He has been with Constellation since 2004 in various leadership positions at Limerick. A Pennsylvania native, Mitul is a graduate of the Drexel University School of Engineering. He lives with his family in Montgomery County.
Mitul enjoys serving on the board of Schuylkill River Greenways because the value of a healthy Schuylkill River is obvious, and having an impact on its health and development is personally rewarding.  Mitul enjoys spending time with family and friends, outdoor activities, and travelling.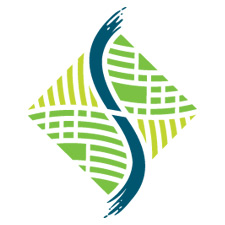 David Thun, Board Member
Founder and Board Member of 10,000 Friends of Pennsylvania 
David is now retired from an extensive career designing, manufacturing, and selling industrial equipment and services world-wide. After serving as an officer in the U.S. Coast Guard, he completed a machinist apprenticeship/college graduate training program at Textile Machine Works. David has been involved directly or indirectly with Schuylkill River Greenways since the organization was founded in Wyomissing. His involvement includes several terms on the Board of Directors, as well as informal participation in planning meetings with his Uncle Ferdinand Thun and Victor Yarnell, when SRG was first formed. David has paddled in the Schuylkill River Sojourn and bicycled in the Ride for the River event on the Schuylkill River Trail.
David has salt water in his veins and has been a sailor since age eight. One part of his industrial career included being responsible for 75,000 acres of timberland and four wood component manufacturing plants. During this interval, he was very involved in community planning in New Hampshire and New York. David is very involved in several community activities. He is the founder and member of 10,000 Friends of Pennsylvania. He's also a board member of the Berks Agricultural Resources Network and the Reading Hospital Foundation. He is a member of The Highlands at Wyomissing Finance Committee and the Reading Symphony Orchestra Finance and Development Committee. David is a SCORE counselor, a Berks County Heritage Center volunteer, and was the 2018 Campaign Chair for the Reading Public Library.
David Landrecht, Board Member
Professional Land Surveyor, Daveland 3D Services, LLC
David is a Professional Land Surveyor registered in the Commonwealth of Pennsylvania. He owns and operates Daveland 3D Services, LLC in Northwest Philadelphia. He lives in Roxborough, on the trail head of Wissahickon Valley Park and within a 5-minute walk of the Schuylkill River Trail. In addition to surveying, he does site assessment, wetland delineation, invasive/exotic plant ID and mapping, stormwater improvement projects, grant writing and fundraising, and GIS data processing and analysis. He's passionate about improving public spaces and making them available to communities. He's also very interested in the Schuylkill River Greenways bike share program, a resource which he frequently uses in Philadelphia and Vancouver, B.C.
Dodson Dietrich, Board Member
Founder Systems Engineer, Hewlett-Packard 
Dodson is a native of Berks County and now lives in Wyomissing. A medical systems engineer with H.P. initially in L.A., and then Corvallis, Oregon, he returned to Berks County where he does about 40% of his work 'on the road' and the remainder from his home. He has a custom folding bike which he packs in a suitcase when he travels for work, and he has biked extensively all over the world. He understands how communities and regions have embraced bike utilization and have enriched their communities as a consequence. He feels that the time is right for Schuylkill River Greenways to advance Schuylkill River Trail construction in northern Berks County. Several communities are, in his words, "poised to fully embrace the SRT." Dodson has paddled on the Sojourn and is a regular participant in the Ride for the River.
Mark Nevenglosky, Board Member
Senior Principal Engineer, Comcast Cable
A resident of Schuylkill Township, in Chester County, Mark works for Comcast Cable. In his engineering role at Comcast, Mark is involved with planning, design, quality assurance, deployment and operations of Comcast's video systems. Mark is originally from Tamaqua in Schuylkill County. He is a Drexel University graduate with BS in Computer Science and Mathematics.
Mark is a kayaker and has participated in the Schuylkill River Sojourn since 2008. He is also an avid user of the Schuylkill River Trail, where he enjoys running with his girlfriend Samantha and their two rescue dogs. Mark has been a regular volunteer with the Schuylkill River Greenways as a Trail Ambassador, as well as supporting events such as Ride for the River and Heritage & Hops.
Mark is looking forward to his role on the Board of Directors, expanding his involvement with the Schuylkill River Greenways' ongoing support of the Schuylkill Trail, River, and Heritage Area.
Ira Walton, Board Member
Environmental Compliance and Efficiency Director, United Environmental Services
A resident of Orwigsburg, Ira works as the Environmental Compliance and Efficiency Director at United Environmental Services, in Schuylkill Haven. He does Health and Safety monitoring/compliance and also has expertise in marketing. Ira represents United Environmental on the Schuylkill County Chamber of Commerce and has worked with Bill Reichert and Schuylkill Headwaters on a project. He currently serves on the Schuylkill County Schuylkill River Trail planning group and is an SRT trail user and paddler (canoe) on the Schuylkill River. Ira's a singer and songwriter 'on the side' and is interested in the arts and heritage of the region.
Mandy Fitzpatrick, Board Member
Executive Director, Schuylkill VISION
A Mandy is the Executive Director of Schuylkill VISION, a nonprofit mobilizing community resource to help create a better future for Schuylkill County, specifically in the areas of health and wellness, arts and culture, quality of life, economic development, and importance of community. Prior to working at VISION, Mandy worked in the public health field at the county and state government level. Mandy holds a BA in Psychology from Penn State University.
Mandy is a native of Schuylkill County and very active in the communities. She serves as a Schuylkill River Trail Ambassador and leads hikes along the Schuylkill County portions of the trail for VISION's Schuylkill on the Move program. Her interests include integrating health messaging in trail usage and getting more people outdoors. Mandy also enjoys spending time with family and friends, traveling, paddling, yoga, and visiting National Park Service sites. She looks forward to representing Schuylkill County and supporting SRG's work on and along the Schuylkill River and Trail.

Marc Cammarata, PE, Board Member
Deputy Water Commissioner, Planning & Environmental Services – Philadelphia Water Department
 Marc joined the Board in June of 2022.  He is excited to support Schuylkill River Greenways in its efforts to connect our communities with the Schuylkill watershed's land, trails, waterfront, and rivers and streams through education, recreation, restoration, and stewardship opportunities.
Marc has been a member of the City of Philadelphia Water Department since 1998 and has spent his career specializing in water resources engineering and environmental planning.  His current responsibilities include the integration, direction and management of the Department's planning initiatives and environmental programs focused on wet weather compliance, source water protection, green stormwater infrastructure implementation, facility and linear asset renewal and replacement, ecological restoration, laboratory services, energy, and climate mitigation and adaptation.  Marc received his Bachelor of Science in Civil/Environmental Engineering from Villanova University and a Master of Science in Environmental Engineering – Water Resources from Drexel University.  He, his family, and dogs reside in Philadelphia, enjoying all the outdoors has to offer, particularly along the Schuylkill River and Trail.
Amy Ruhe, Board Liaison
Program Manager, National Park Service
As the Resource Program Manager, Amy oversees a diverse team of resource specialists that include an archaeologist, museum curator, historian, ecologist, and natural resource specialist, who work to protect and preserve the natural and cultural resources at two National Parks; Valley Forge National Historical Park and Hopewell Furnace National Historic Site. Amy started in the Park Service as a biological science technician, and has worked as a biologist and natural resource manager prior to her current position. She is actively involved with the Valley Creek Restoration Partnership to protect the Valley Creek Watershed, an EV natural trout stream that flows through Valley Forge NHP to its confluence with the Schuylkill River. She also represents the National Park Service as a trustee for a grant fund for restoration projects in Valley Creek.
Before working at the National Park Service, Amy worked in various positions in the private sector including as a naturalist, river guide, wildlife menagerie manager, and Environmental Scientist. She has a BS in Environmental Science from Muhlenberg College and an MS in Biology from East Stroudsburg University. She has paddled the full length of the Schuylkill River as part of the Sojourn and is interested in building upon the existing Schuylkill River and trail connections within the national parks.
Drew Gilchrist, Board Liaison
Regional Advisor, PA Department of Conservation and Natural Resources
As Regional Advisor, Drew provides grant outreach and technical assistance services to assist communities, non-profits organizations, and citizens with recreation, conservation and natural resource related projects and management issues. Prior to working for DCNR, Drew worked for 25 years with Natural Lands Trust. There he worked in various capacities including Preserve Manager, Assistant Director for Stewardship, Regional Director of Land Protection and Director for the Center of Conservation Landowners. Drew holds a BS in Geography from Penn State University and lives in Schwenksville, Montgomery County PA.
"Throughout my life, my happiest times have been spent idling, playing and working outside. It has shaped what I studied in school, where I live and spend my free time and what I do for a living. As an ex-officio member of the board, I am honored to be able to provide guidance to the organization and its mission to connect people to the natural resources of the Schuylkill River and our collective cultural and historical roots."