Team & Staff Members
The Schuylkill River Greenways National Heritage Area is managed by the non-profit Schuylkill River Greenway Association. Founded in 1974 as an organization focused on the preservation of the riverfront in Berks and Schuylkill Counties, the organization has grown in its mission and geographic scope over the years. The Greenway Association is governed by a Board of Directors representing all five counties within the Heritage Area. Today, use of the name Schuylkill River Greenway Association is typically reserved for legal and financial purposes, and members of the Board and staff refer to the organization as the Schuylkill River Greenways NHA. The Heritage Area has a small but dedicated staff who work to administer the programs and projects identified in our Management Plan. Members of the staff include: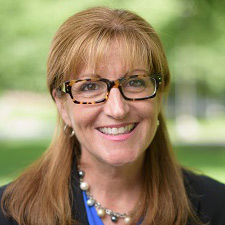 Elaine Paul Schaefer
Executive Director
Email Elaine
Elaine joined the Schuylkill River Greenways team in 2017 as the Executive Director. In 2019 Elaine was elected to serve as a Council Member for Delaware County. Prior to that she served eight years as a Township Commissioner for Radnor Township, and served as President of the Board for three of those years. Before joining Radnor's board, Elaine co-founded the Radnor Conservancy, where she served as Executive Director and President and focused on developing a conservation easement program and protecting the last remaining farm in Radnor, Ardrossan. She ran for state representative for the 165th District in 2016. She serves on many local and regional boards. Elaine and her husband John have three adult children and she loves discovering the Schuylkill River Trail and river every day!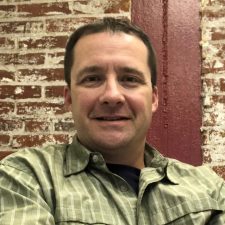 Tim Fenchel
Deputy Director
Email Tim
Tim has been with Schuylkill River Greenways since 2006 serving in several roles and functions over the years. He has almost 20 years of experience working in the nonprofit sector and over the last twelve years with SRG has managed multiple grant programs and dozens of projects. His passion is for the Schuylkill River Restoration Fund, a grant program that supports water quality projects throughout the watershed. He is also currently working on a project to develop a series of recreational hubs throughout river town communities along the Schuylkill. Tim lives near Skippack, PA with his wife and three children and when not on the job enjoys fishing, traveling, hanging out by rivers and a good campfire.
Miica Patterson
Communications Director, Chief Diversity & Inclusion Officer
Email Miica
Miica joined the Schuylkill River Greenways team in 2018 as the Communications Director. She has a B.S. in journalism from Lincoln University of Jefferson City, MO.  In 2014, she moved to Pennsylvania and became the Fit for Life reporter at The Pottstown Mercury newspaper. She was then the Community Engagement Coordinator for the Pottstown School District's kindergarten readiness program. Miica continues to write for the "Fit for Life" column in The Mercury, which often features the recreational programs of SRG. Miica co-leads the SRG Justice, Equity, Diversity, and Inclusion (JEDI) Committee. She is an Army brat and has one brother and one sister. In her spare time she enjoys reading, traveling and spending time with her family.
Michelle P. Thompson
Finance Director
Email Michelle
Michelle joined the Schuylkill River Greenways team in 2018 as the Finance Director. Originally from Western Pennsylvania, she earned her Finance degree from Grove City College and then relocated to the Philadelphia area, where she received her MBA from Villanova University.  She has over 20 years experience working in Accounting and Finance management for multiple corporations, with the last 7 years in the nonprofit sector.  She currently serves as Vice President for Pottsgrove's Recreation Board.  Michelle lives in Upper Pottsgrove Township with her husband and three boys. When not working or attending her children's activities, she enjoys running on the Schuylkill River Trail.
Alex Shandera
Administrative Coordinator
Email Alex
Alex joined the Schuylkill River Greenways team in 2019. She has a B.S. in Sustainable Business and Community Development from Catawba College of North Carolina. Alex manages the SRG Membership Program. She works closely with the Executive Director in all aspects of office administration and supports all staff members. Alex's passion for the Schuylkill River began when she was 13 years old during her first experience on the annual Sojourn. She has attended more than 10 Schuylkill River Sojourns which comes in handy as she is the main coordinator for the annual guided paddle event. In her free time, you can find Alex hiking, kayaking, and traveling near and far for delicious food.
Sarah Crothers
Education Director
Email Sarah
Sarah is the Education Director for Schuylkill River Greenways. She earned a B.A. in Environmental Studies and Spanish from Albright College in 2015. Sarah joined SRG in 2016 and created the Schuylkill Explorers environmental education program for K-12 students and the Schuylkill E.C.O. career development program for high school and college students. She manages educational events and volunteer programs focused on the environment, history, recreation, and watershed health. Overseeing our team of 100+ Schuylkill River Trail Ambassadors and co-leading the SRG Justice, Equity, Diversity, and Inclusion (JEDI) committee, Sarah enjoys working with community members to promote equity in recreation and the environmental field.  Born and raised in Philadelphia, Sarah now lives in Berks County and enjoys organic gardening.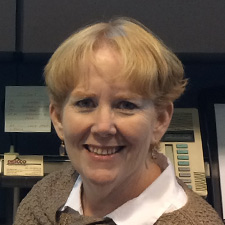 Julia Farrell Hurle
Trails Director
Email Julia
Julia, the Schuylkill River Greenways Trails Director, is a Landscape Architect, Open Space Planner, and Trail Builder. She was on the Steering Committee that worked to create the Schuylkill River State Heritage Area in 1995. She is developing a GIS mapping platform for the Schuylkill River Heritage Area, building water trail launches, and expanding the Schuylkill River Trail. Julia, her husband Mark, and their two college-age kids have moved to the Phoenixville area to be closer to our trail projects.
Kevin Keifrider
Trail Maintenance & Safety Manager
Email Kevin
Kevin joined the Schuylkill River Greenways team in 2021 as the Trail Maintenance & Safety Manager. He is retired from the Pottstown Police Department where he was a Corporal in the Detective Unit. Kevin is an Amity Township Supervisor. He also owns Lucky Squirrel Printworks, a local sign and screen printing company. Kevin enjoys several outside activities including hiking and mountain bike riding. One of his favorite activities is spending time outdoors on his boat. He is a local historian and explores old properties and buildings in his spare time. He was the Chairman of Amity Township's 300th Celebration and wrote a book about Amity Township History. Kevin lives in Amity Township with his wife of 32 years. He has three daughters and five grandchildren.