Register Today
The Annual Schuylkill River Sojourn will return in June. The 7-day, 112-mile guided paddle will begin on Saturday, June 1, 2019 from Schuylkill Haven and last until Friday, June 7, 2019 where it will end in Philadelphia.  The event is organized annually by Schuylkill River Greenways. Participants can register for one day or the entire week.
Register Now!
Registration Information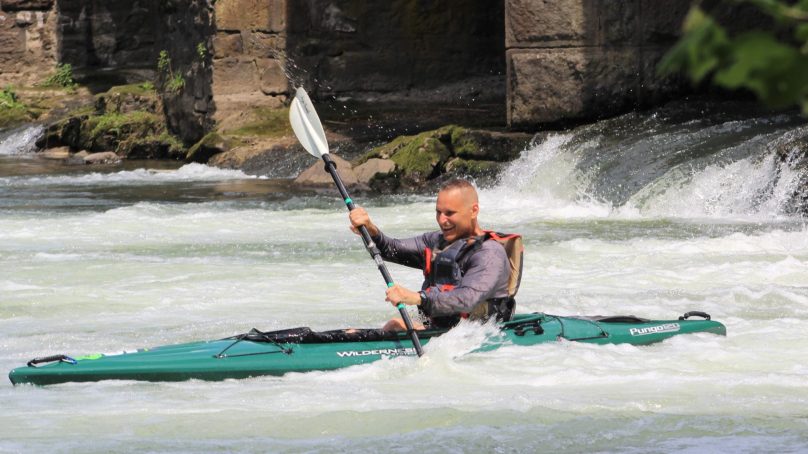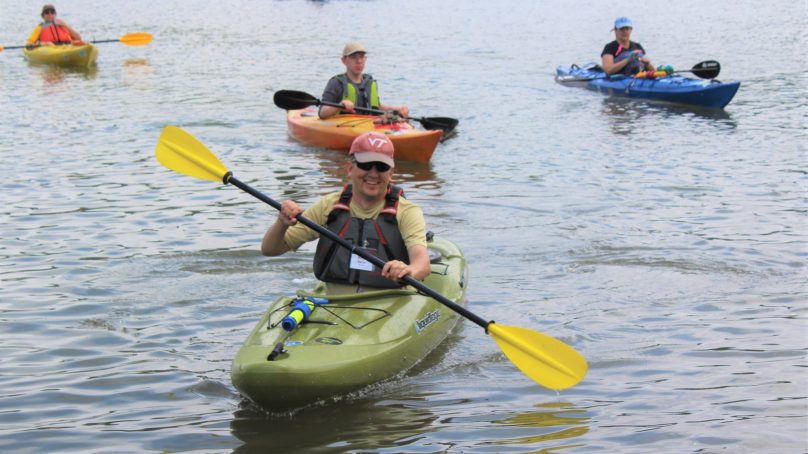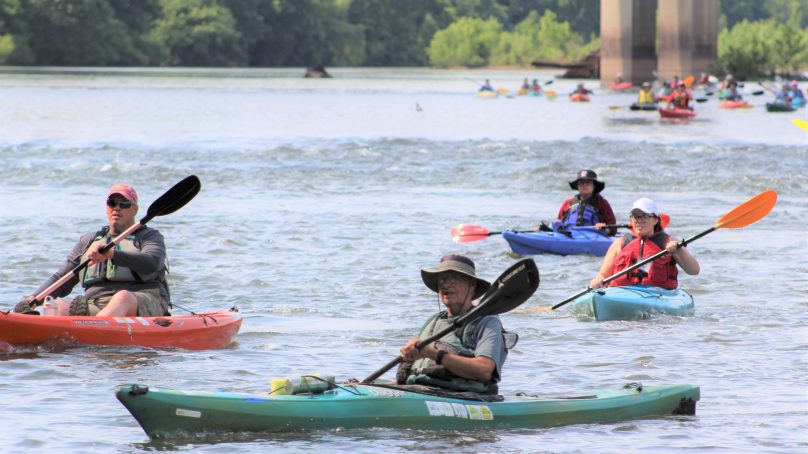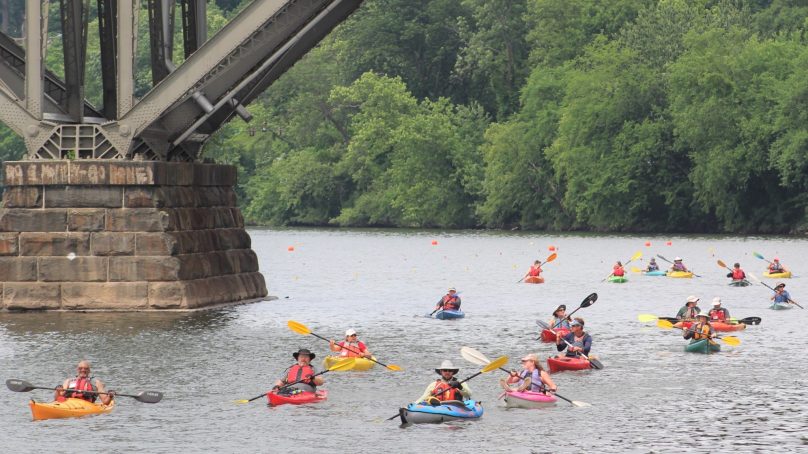 Click for More Photos
About the Sojourn
The Schuylkill River Sojourn is an annual 112-mile guided canoe/kayak trip on the Schuylkill River that begins in rural Schuylkill Haven and ends seven days later in Philadelphia's Boathouse Row. Participants paddle 14-18 miles per day and can register for the entire trip or as little as one day.
Sometimes it is wet and wild. At other times it is peaceful and inspiring. There are a few rapids, calm water, plenty of laughs, songs at the campsites, and celebrations in the river towns. There is a little bit of everything for paddlers throughout the week-long sojourn that begins the first weekend of June. And though the same route is paddled every year, a different river greets us every June.
FREE Sojourn Opportunities
This year, we have the ability to offer four different people an opportunity to participate in the 2019 Schuylkill River Sojourn at no cost to them. Click on the tabs below to learn about the Bill Trace Scholarship and the Sojourn Steward position, both ways to paddle in the sojourn for free.
Bill Trace Scholarship for First-Time Sojourners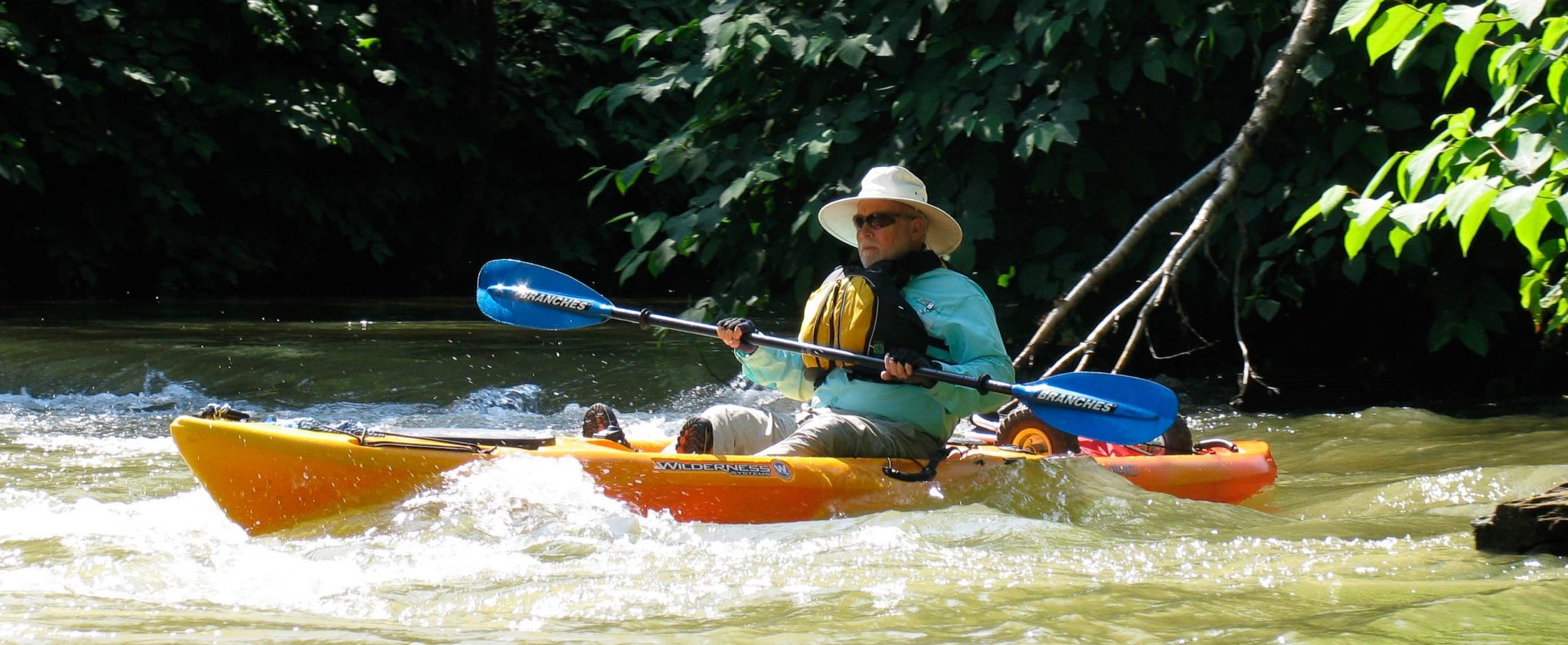 In memory of Bill Trace, a longtime sojourner and devoted member of Schuylkill River Greenways, a fund has been established through the generosity of his family and friends enabling us to offer a free one-day trip on the annual Schuylkill River Sojourn to three people who have never before been on the sojourn. This scholarship is only open to those 18 years and older. To apply, please CLICK HERE and fill out the one page application. The application deadline is May 1, 2019. 
Schuylkill Action Network Sojourn Steward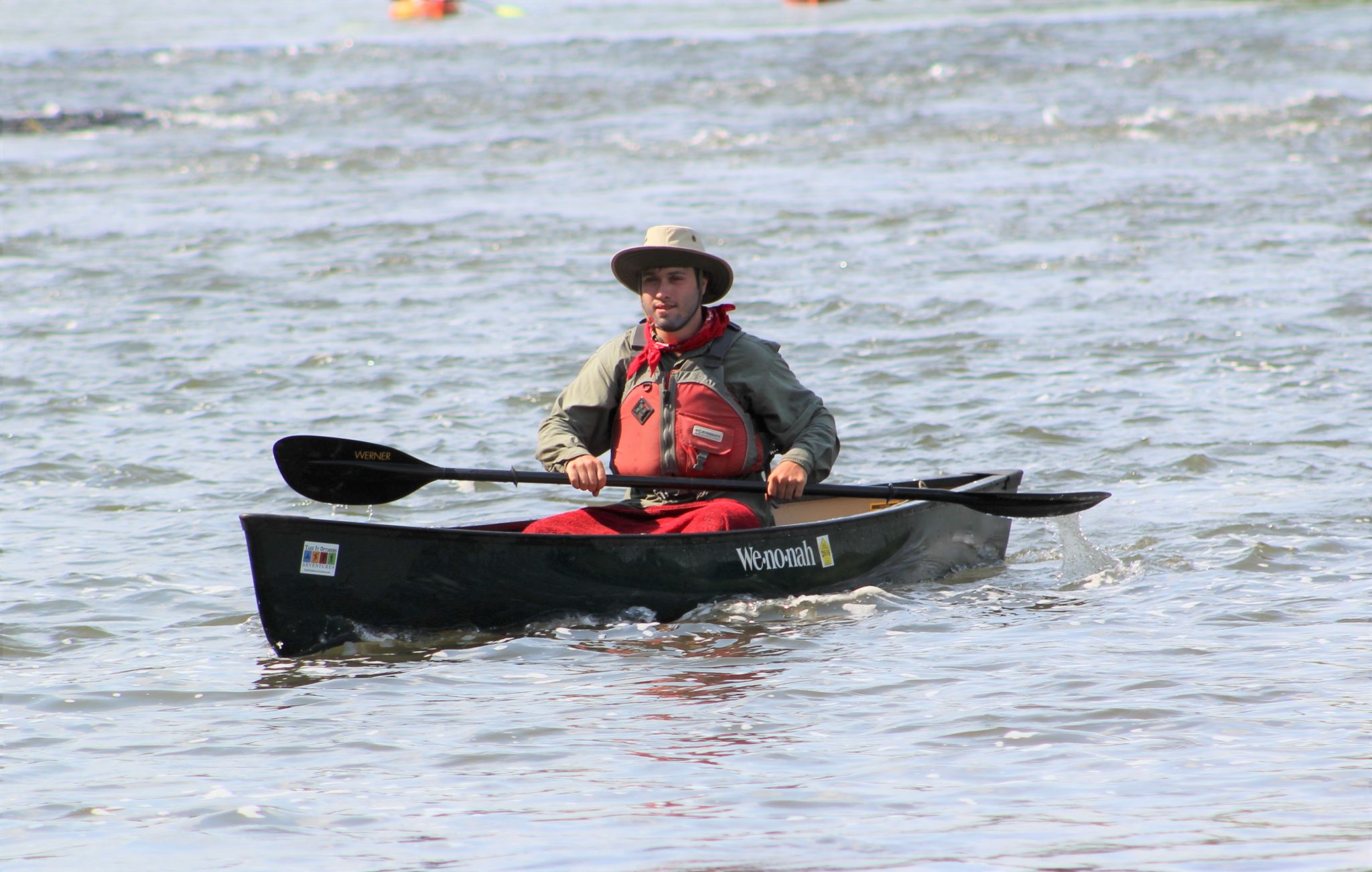 Overview
The Schuylkill Action Network (SAN) will provide a full-week scholarship ($700 value) for an enthusiastic individual with paddling, photography, and social media experience to photo-document and help identify plants and wildlife along the river during the week-long sojourn excursion. The steward will be asked to present his or her findings on the final evening. 
Sojourn Steward Expectations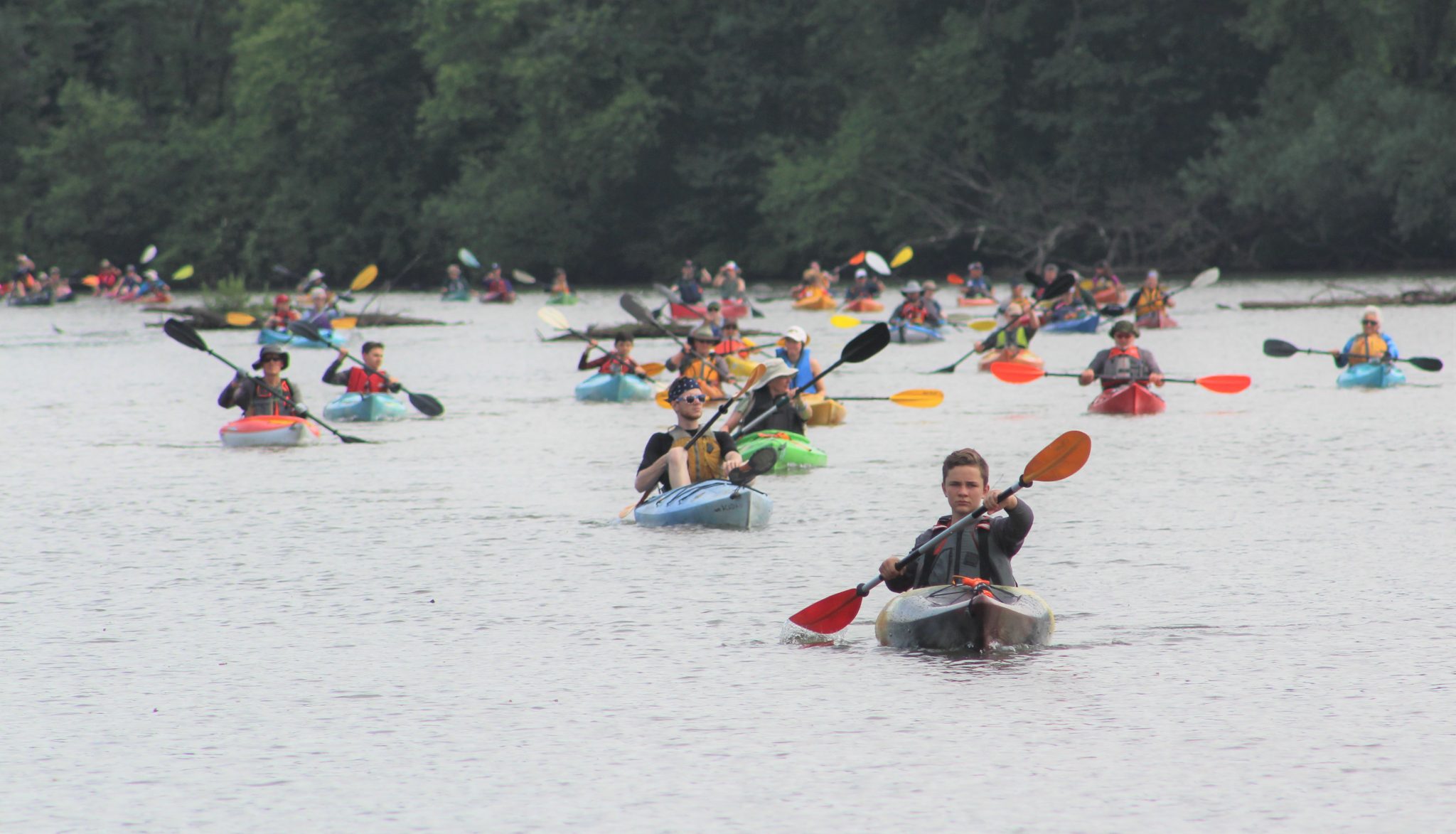 Participate in the entire Schuylkill River Sojourn (Sat, June 1 – Fri, June 7, 2019).
Research historic, industrial places along the Schuylkill River. Be prepared to share how those places have changed and what impacts they had/have on the river.
Take photos of the historic places now. You can use either your own camera or the waterproof camera provided.
Post social media updates to Facebook, Twitter, and Instagram during lunch and evening breaks. (E.g., show "then and now" side by side photos; click here for an example)
Interact with sojourn participants - teach them about industry along the Schuylkill River over the years, how it's changed and what impacts it has had on the environment.
Present at the end of Sojourn about your experience.
All materials and supplies will be provided to the Sojourn Steward by the Schuylkill Action Network (SAN).
Application Deadline is May 1, 2019
For questions, please contact Virginia Vassalotti at vvassalotti@delawareestuary.org or 302-655-4990 x121.
In 2016 the Sojourn was honored with a national Public Outreach Project Award from the American Society for Environmental History. Since its inception in 1999, the sojourn has introduced about 4,000 people from 25 states and four countries to paddling the river.
Sponsorship Opportunities
Fees
Full Trip $655 per adult; $490 per child ages 8-15. Not recommended for children under 8.
Individual Days $100 per adult for Sat-Thurs. (Friday is $90, since no dinner is included); $75 per child ages 8-15 for Sat-Thurs. ($65 for Friday).
Members receive a 10% discount. All registrations received after May 17 will be charged a $10 late fee. No registrations accepted after May 24.
Kayak Rental Info
If you wish to rent a kayak, please visit the Take it Outdoors rental information and kayak reservation form.