Welcome Sojourners at Town Stops!
The Schuylkill River Greenways National Heritage Area invites the public to view the in-person 2021 Sojourn from July 31st to Aug. 4th! The community is invited to witness a fleet of colorful kayaks and canoes arrive at river towns each day of the sojourn. Details on how people can view the sojourn are listed below.
Sojourn Viewing at River Towns
All times are approximate and can change based on river conditions and other factors.
Click here to download PDF Document
DAY 1 SOJOURN VIEWING AT BUTTONWOOD BRIDGE IN READING
When: Saturday, July 31, 2021. Paddlers are expected to pass underneath the bridge between 11 a.m. and 12 p.m.  
Where: Buttonwood Bridge in Reading, the bridge connecting West Reading and Reading on Buttonwood Street. Use "348 West Buttonwood St, Reading, PA 19601" for GPS then continue west until the bridge.
DAY 2 SOJOURN VIEWING AT HANOVER STREET BRIDGE IN POTTSTOWN
When: Sunday, Aug. 1, 2021. Paddlers are expected to arrive between 3:30 p.m. and 4:30 p.m.
Where: Hanover Street Bridge, the bridge entering Pottstown from the 422 Exit on Hanover Street. Use "196 South Hanover St., Pottstown, PA 19464" for GPS.
Parking: Parking will be available at Pottstown Riverfront Park located at 140 College Drive.
DAY 3 SOJOURN VIEWING AT BRIDGE STREET BRIDGE IN ROYERSFORD
When: Monday, Aug. 2, 2021. Paddlers are expected to pass underneath the bridge between 11:30 a.m. and 12:30 p.m.
Where: Bridge Street Bridge, the bridge connecting Spring City and Royersford. Use Spring City River Park "90 E. Bridge St., Spring City, PA 19475" for GPS.
Parking: Parking is available on 1st Avenue.
DAY 4 SOJOURN VIEWING AT SULLIVAN'S BRIDGE IN NORRISTOWN
When: Tuesday, Aug. 3, 2021. Paddlers expected to pass underneath the bridge between 1 p.m. and 2 p.m.
Where: Sullivan's Bridge, the bridge connecting Valley Forge and the Betzwood Park. Use "Sullivan's Bridge, Norristown, PA 19403" for GPS.
Parking: Parking will be available at Betzwood Park or the Valley Forge Visitors Center.
DAY 5 SOJOURN VIEWING AT MANAYUNK BRIDGE TRAIL
When: Wednesday, Aug. 4, 2021. Paddlers expected to pass underneath the bridge between 11 a.m. and 12 p.m.
Where: Manayunk Bridge Trail, the bridge connecting the Cynwyd Heritage Trail and the Schuylkill River Trail in Manayunk. Use "Manayunk Bridge Trail, Pennsylvania" for GPS.
Parking: Parking will be available at the Manayunk Bridge Trailhead located at the intersection of High and Dupont Streets.
Follow the Sojourn on Social Media!
If you're not able to view the sojourn in-person, you can still follow the event through SRG social media accounts. Follow the hashtag #SchuylkillSojourn from July 30th to Aug. 4th for photos, videos, updates and more about the 2021 Sojourn. Click the links below to like/follow SRG social media pages so you don't miss any of the action.
Registration to Paddle in the 2021 Sojourn is Closed
The 23rd Annual Schuylkill River Sojourn will be a 5-day paddle.  The paddling event will begin in Jim Dietrich Park on July 31, 2021 and end in Philadelphia on Aug. 4, 2021. People participating on Day 1, July 31st, will have the option to check-in the night before at Jim Dietrich Park between 4 and 7 p.m., then camp overnight. 
Sojourn Registration Information
Changes to 2021 Sojourn Because of Covid-19
Adjustments have been made to the 2021 event because of the COVID-19 pandemic. Instead of taking place during the first week of June, the Sojourn will begin on the last day of July. The Sojourn is starting later in the summer this year to allow more time for people to become vaccinated and for COVID cases to decrease, which will make it possible for more people to attend. The headwaters of the river tend to have decreased water flow and are more shallow later in the summer, making it difficult to navigate by boat. For this reason, the 2021 Sojourn will begin further downriver at Jim Dietrich Park.
We hope the 2022 Schuylkill River Sojourn will be back to normal, beginning the first full week of June.  Traditionally, the Sojourn is a 7-day, 112-mile guided paddle that begins from Schuylkill Haven and ends seven days later in Philadelphia. Organized by the Schuylkill River Greenways National Heritage Area, the sojourn has evolved into a popular paddling event that has allowed more than 4,000 people from 25 states and four foreign countries to paddle the revolutionary river.
Schuylkill Soaring Film
The SRG produced "Schuylkill Soaring," is an original short film celebrating recreation on the river through stunning imagery from land, water and air. The film premiered during the 2020 Virtual Sojourn. Starting in the lush landscapes of the headwaters in Schuylkill County, the film included a virtual journey through both rural and urban communities in Berks, Montgomery, and Chester Counties, with a paddler's arrival at the picturesque Philadelphia skyline.
The 2020 Schuylkill River Sojourn
The 22nd Annual Schuylkill River Sojourn went virtual for the first time in 2020 and featured two evening video live streams on August 9 and 16, hosted by longtime Sojourn Guide Matt Stan of Bad Adventures. About 150 people participated in the 2020 Sojourn.
The virtual Sojourn included a Schuylkill Trivia tournament, video interviews and a live auction of Schuylkill River water trail signs. An in-person guided paddling experience was offered on three separate days: Aug 14, 15 and 16. The paddle began at Pottstown Riverfront Park and ended in the Phoenixville Area. Participants received boxed lunches, practiced social distancing, and used masks.
For the first time, a Schuylkill Selfie Contest was embedded into the 2020 Virtual Sojourn. People took pictures of their individual paddling trip on the Schuylkill River (or any body of water) and entered the contest for a chance to win a free day on the 2021 Sojourn. People were asked to submit their most ridiculous, silliest, and outlandish paddling photo taken on a waterway. The funniest photos were chosen for the Top 10 Countdown, revealed during the Virtual Sojourn video live stream on Aug. 16, 2020. Although different from previous years, the 2020 Sojourn was an unforgettable and adventurous journey of the river.
Sponsorship Opportunities
Special Thanks to Our 2021 Sojourn Sponsors
Gold Paddler Sponsor: Aramark
Silver Paddler Sponsor: Exelon * Tompkins VIST Bank * The H & K Group 
Bronze Paddler Sponsor: Aqua * Borough of West Conshohocken * Lewis Environmental * Trace Pheasantry, Inc. * Pottstown Area Health & Wellness Foundation * Take It Outdoors Adventures
Kayaker Sponsors: * Brandywine Reality Trust * Schuylkill County Visitors Bureau * Advanced Global Metals * Visions Federal Credit Union * Barwis Construction  * O'Donnell, Weiss & Mattei, P.C.  * Simone Collins, INC * The Tara Romig Team of BHHS Homesale Realty * Princeton Hydro * Wrigley's Business Products & Services LLC
Patrons: Warrick Jewelers * Weaver, Reckner & Reinhart Associates * Rob Kuhlman * Colebrookdale Railroad * * Wells Hoffman Holloway & Medvesky, LLP * Lycoming Supply, Inc. * United Environmental Services Inc. * Barbara Akins, CPA * DBA The Brian Swisher Studio * Boyer Engineering, LLC * Traffic Planning and Design * Eye Consultants of Pennsylvania * A.D. Moyer Lumber, INC. * DESCCO Design & Construction
Friends: Pottstown Parks & Recreation * Bad Adventures Co. * Keystone Canoe Club * Bause Catered Events
The Sojourn is also made possible through funding from the PA Organization for Watersheds and Rivers (POWR), the National Park Service, and the Alliance for Watershed Education of the Delaware River
The Schuylkill River Sojourn is financed in part by a grant from the Community Conservation Partnerships Program, the Environmental Stewardship Fund, under the administration of the PA Dept. of Conservation and Natural Resources, Bureau of Recreation and Conservation.
About the Annual Schuylkill River Sojourn
Please Note: The 2020 and 2021 Sojourn event was altered because of COVID-19 guidelines.  These details describe a normally scheduled Sojourn and do not necessarily apply to the 2020 or 2021 event.
Traditionally, The Schuylkill River Sojourn is an annual 112-mile guided canoe/kayak trip on the Schuylkill River that begins in rural Schuylkill Haven and ends seven days later in Philadelphia's Boathouse Row. Participants paddle 14-18 miles per day and can register for the entire trip or as little as one day.
Sometimes it is wet and wild. At other times it is peaceful and inspiring. There are a few rapids, calm water, plenty of laughs, songs at the campsites, and celebrations in the river towns. There is a little bit of everything for paddlers throughout the week-long sojourn that begins the first weekend of June.
And though the same route is paddled every year, a different river greets us every June.
Registration Information
Fees
Sojourn Fees 
Full Trip $585
Individual Days $117 per day
Members receive a 10% discount. All registrations received after July 16, 2021 will be charged a $10 late fee. No registrations accepted after July 23, 2021.
Guides and Outfitter Info
Kayak Rental Info
Kayak & Canoe Boat Rentals
Kayak rentals are handled by Take it Outdoors Adventures. Rentals range from $40 to $265 depending on how mays days of the sojourn you'll need a boat rental. Life vests and paddles are included. Fees are paid directly to the outfitter. Please Click Here to rent a boat as soon as possible. You can also contact Take It Outdoors Adventures at the email noah@takeitoutdoorsadventures.com or call 610-656-3969.
FREE Sojourn Opportunities
There are opportunities for people to participate in the Schuylkill River Sojourn at no cost to them. Click on the tabs below to learn about scholarship opportunities available for people to paddle in the 2021 Sojourn for free.
Schuylkill Action Network Diversity Scholarships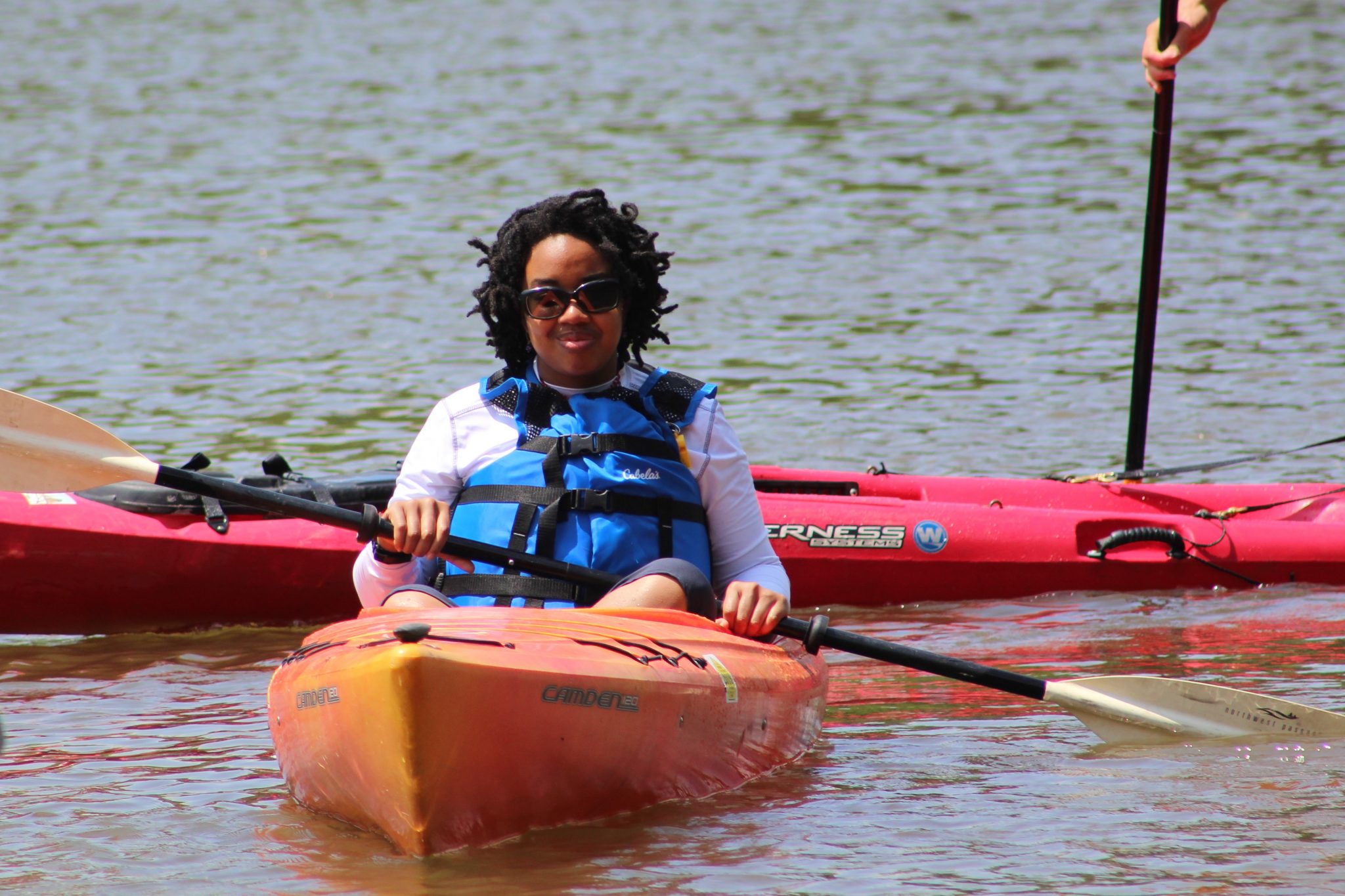 Overview
The Schuylkill Action Network (SAN) is providing racial diversity scholarships to Sojourn participants including Black, Indigenous, Hispanic, Latinx, and/or Asian & Pacific Islanders. Participants will be chosen based off of application questions displaying interest in the Schuylkill River and connection to the environment. Scholarships will include covering registration and kayak rental costs for however many days the participant is interested in. This scholarship aligns with the SAN's values and mission that the Schuylkill River, clean water, and outdoor recreation is for all, and to prioritize connecting all communities to the Schuylkill River. 
Application Deadline is July 1, 2021
CLICK HERE TO LEARN MORE & APPLY NOW
For questions, please contact Erica Rossetti, Schuylkill Action Network Coordinator, at ERossetti@DelawareEstuary.org.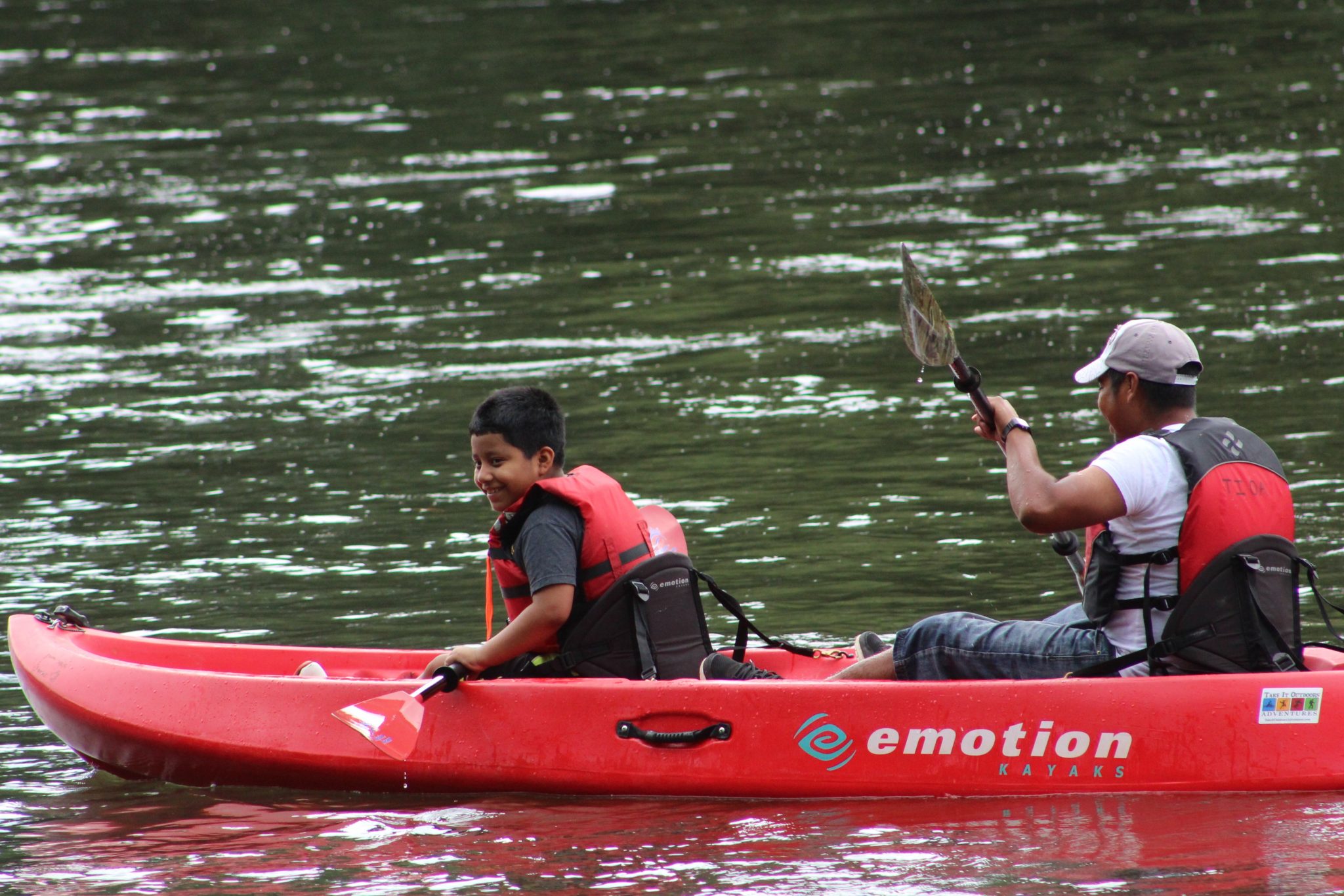 Schuylkill Action Network Sojourn Steward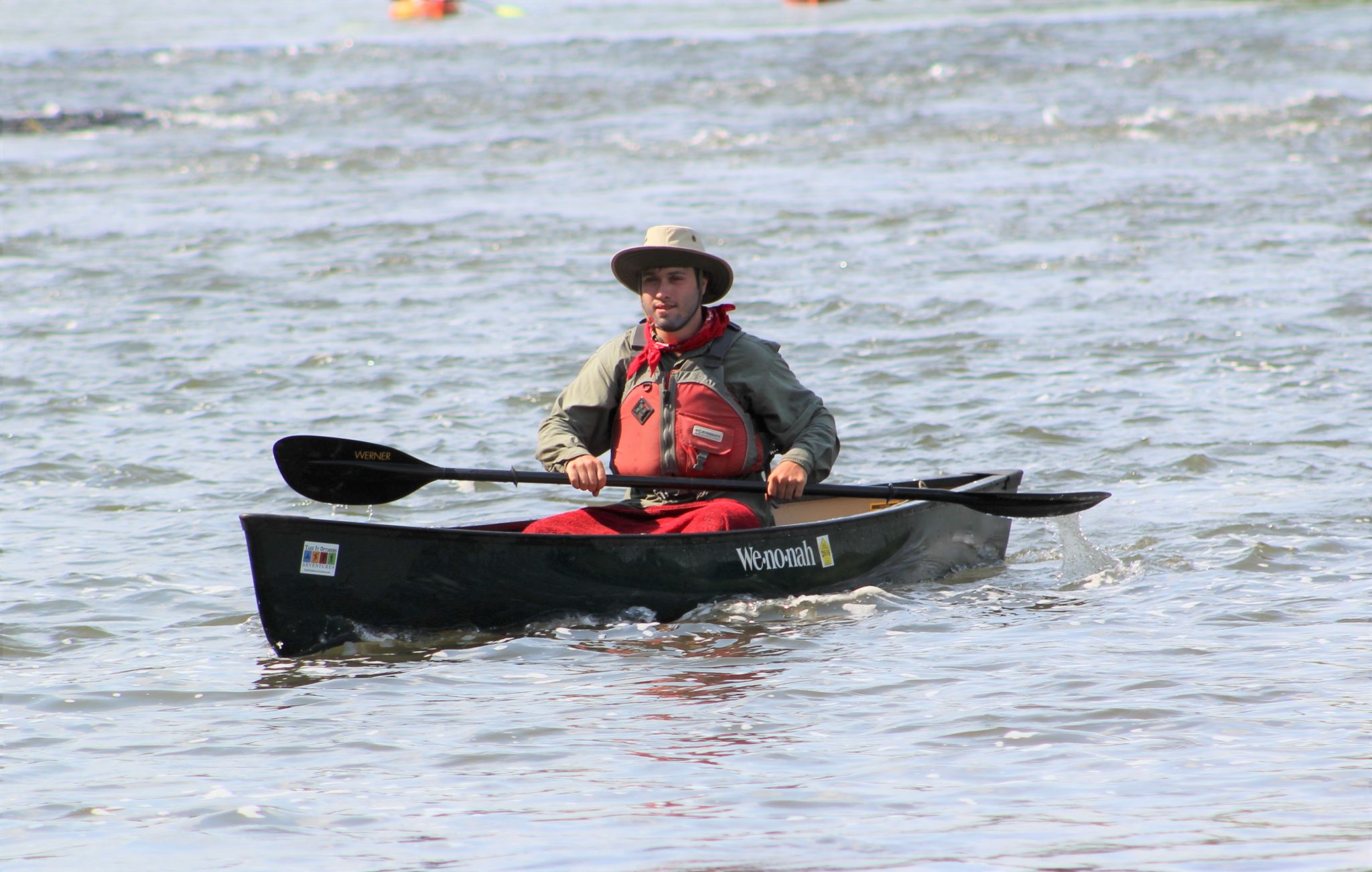 Overview
The Schuylkill Action Network (SAN) will provide a full-week scholarship ($1,000 value) for an enthusiastic individual with paddling, photography, and social media experience to photo-document the journey.  All materials are provided by the SAN, including sojourn registration, kayak rental, and photography supplies. 
Sojourn Steward Expectations
Participate in the entire Schuylkill River Sojourn (Starting in Reading on July 31 and ending in Philadelphia on August 4).
Document the "State of the Schuylkill" via photographs and videos under the water (fish, aquatic plants, macroinvertebrates, geology, etc.), along the river (banks, trees, flora and fauna), and of other paddlers and interesting surrounding sights. You can use either your own camera or the waterproof cameras provided.
Post social media updates to the SAN's Facebook, Twitter, and Instagram during lunch and evening breaks. Use the hashtags #SojournSteward and #SchuylkillSojourn, and tag Schuylkill River Greenways and the Schuylkill Action Network.
Interact with sojourn participants.
Create a video showcasing your experience along the river (optional, not required)
All materials and supplies will be provided to the Sojourn Steward by the Schuylkill Action Network (SAN).
Application Deadline is July 1, 2021
CLICK HERE TO LEARN MORE & APPLY NOW
For questions, please contact Erica Rossetti, Schuylkill Action Network Coordinator, at ERossetti@DelawareEstuary.org. 
Bill Trace Scholarship for First-Time Sojourners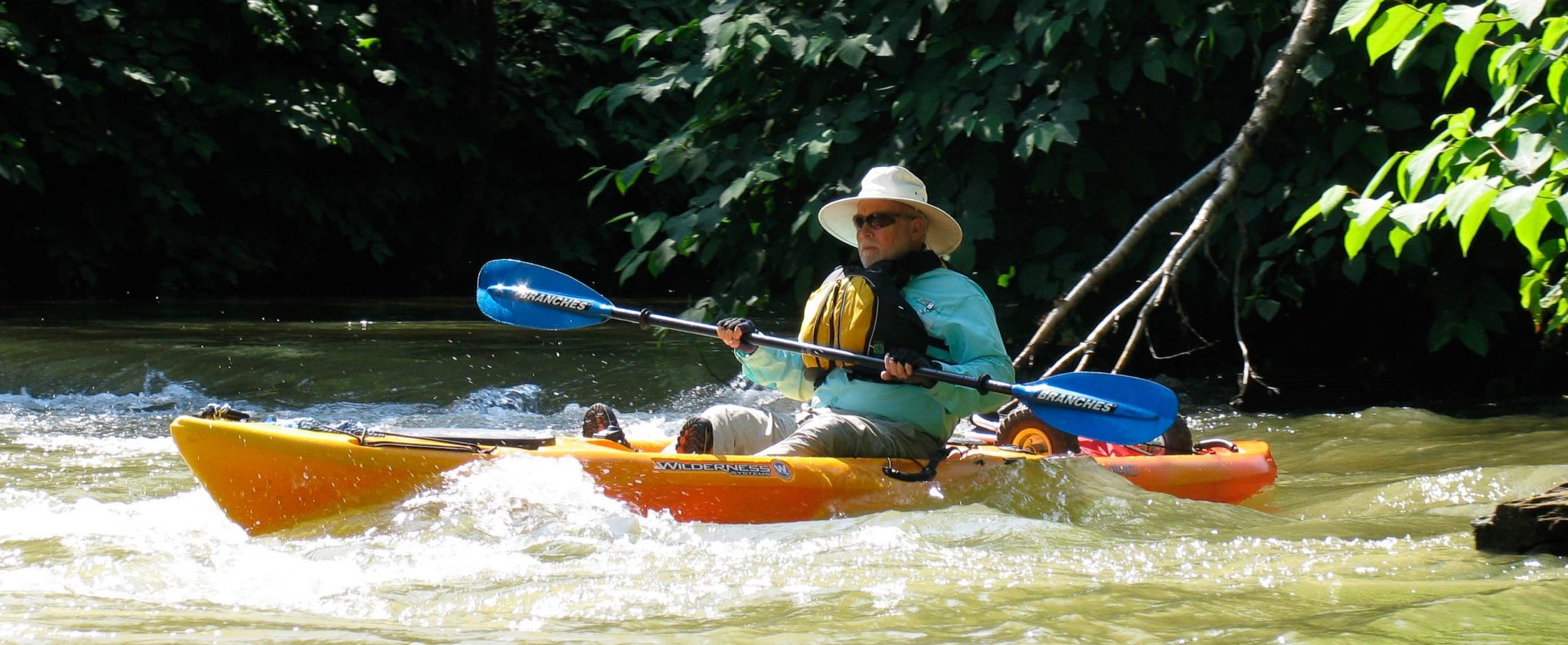 In memory of Bill Trace, a longtime sojourner and devoted member of Schuylkill River Greenways, a fund has been established through the generosity of his family and friends enabling us to offer a free one-day trip on the annual Schuylkill River Sojourn to a pair of two people who have never before been on the Sojourn.
If you are awarded the scholarship, you are invited to bring someone along with you to paddle a day of the Sojourn. This scholarship is only open to those 18 years and older. To apply, you will need to fill out the one page application.
Application Deadline is July 1, 2021
CLICK HERE TO LEARN MORE & APPLY NOW
For questions, please or additional information call 484-945-0200
Videos
Thank you to the Spring-Ford Area School District Ram Country TV Station for creating this video about the 2019 Sojourn stop in Royersford.
Public Outreach Project Award
In 2016 the Sojourn was honored with a national Public Outreach Project Award from the American Society for Environmental History. Since its inception in 1999, the sojourn has introduced about 4,000 people from 25 states and four countries to paddling the river.