Reading Gateway Initiative
Join Us in Reviving the Reading Gateway Section of the SRT
Schuylkill River Greenways needs the community's help to continue revitalization efforts for a section of the trail in Reading. The Reading Gateway Initiative is a collaborative effort to revitalize a portion of the Thun Section on the Schuylkill River Trail by raising funds to install a camera system, repair trail lights, and other needs. The project will also complete several ongoing maintenance activities with the help of volunteers such as removing trash, clearing the area of vegetation, and installing new signage.
DONATE!
Watch the Project Kickoff Video!
Location of Reading Gateway Section
The Reading Gateway Section is a ½-mile stretch of the Schuylkill River Trail from the Old Wyomissing Road intersection to the Reading Area Community College trail bridge over the river. This area is also referred to as the Craig Link Section. 
VOLUNTEER/COMMUNITY DAYS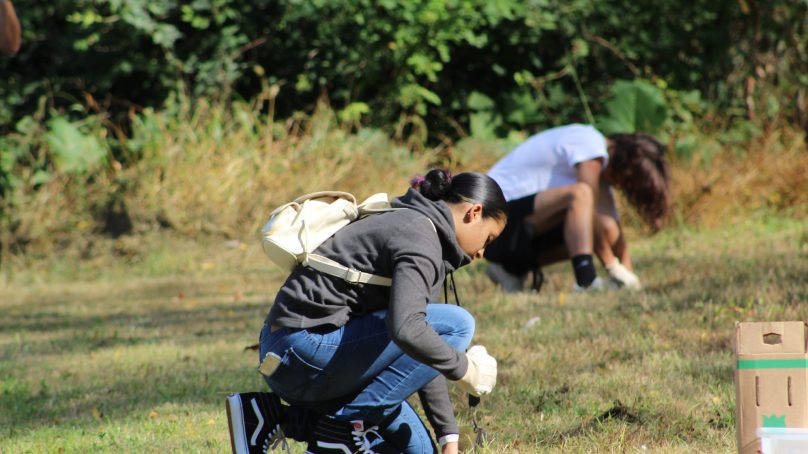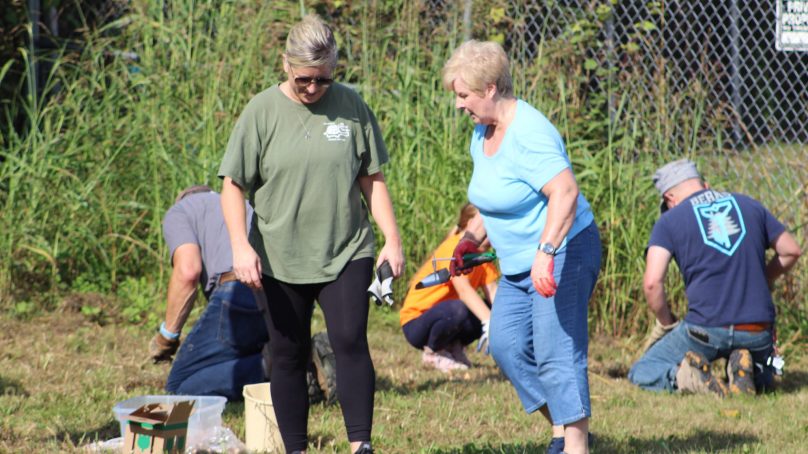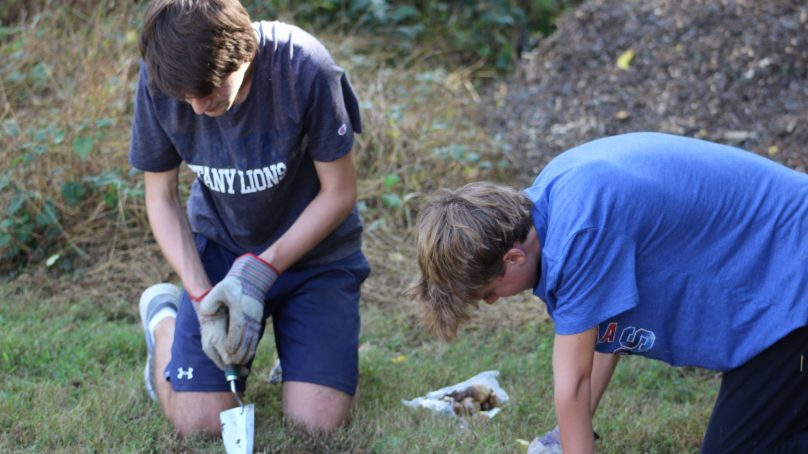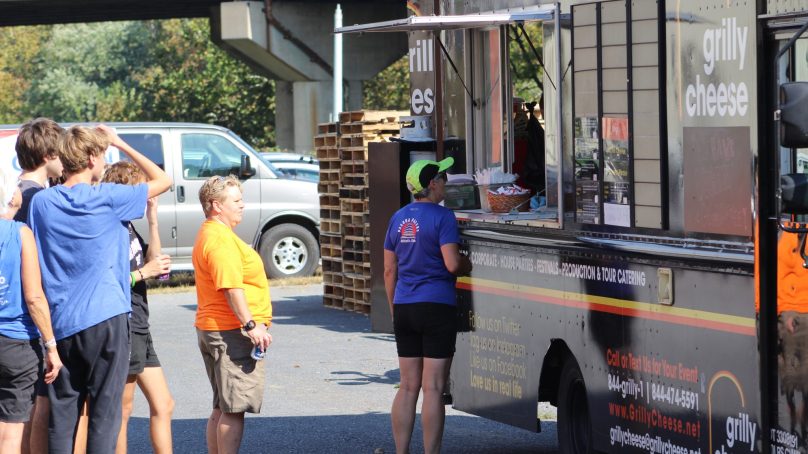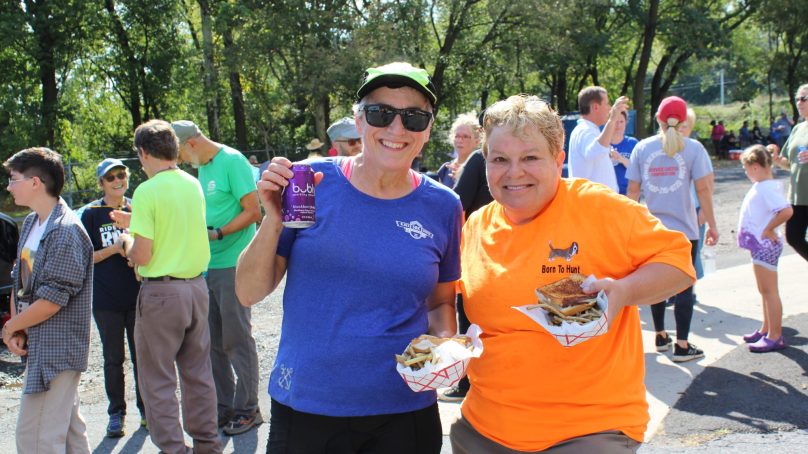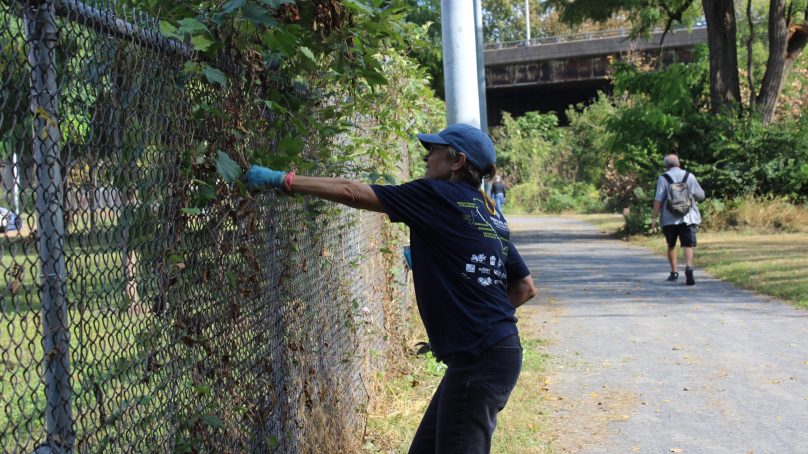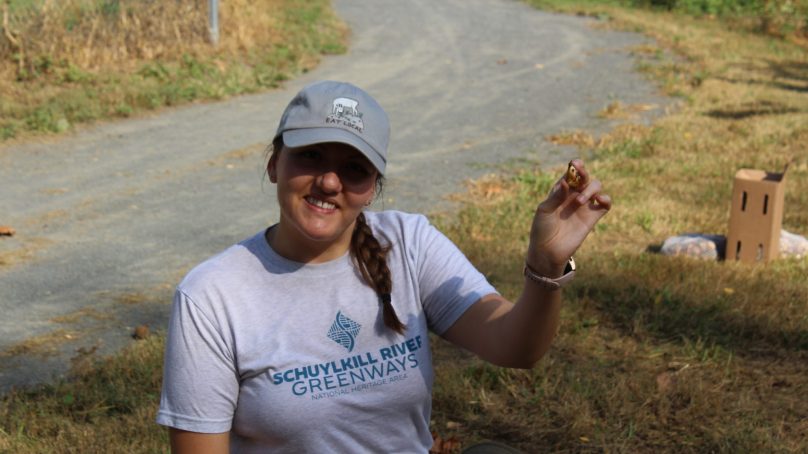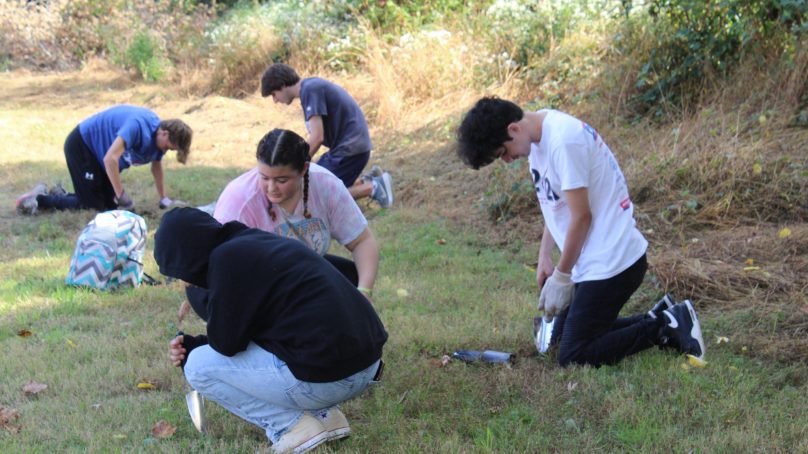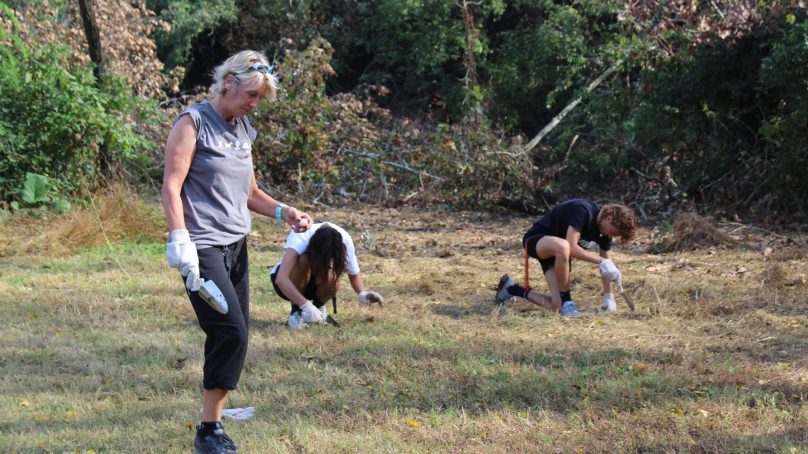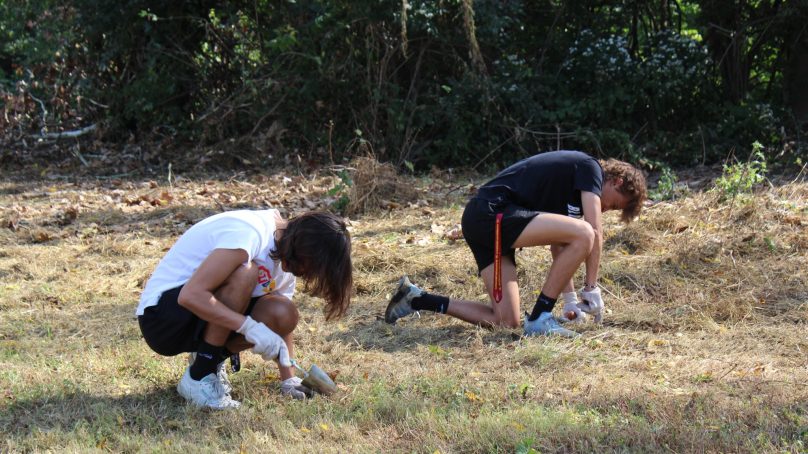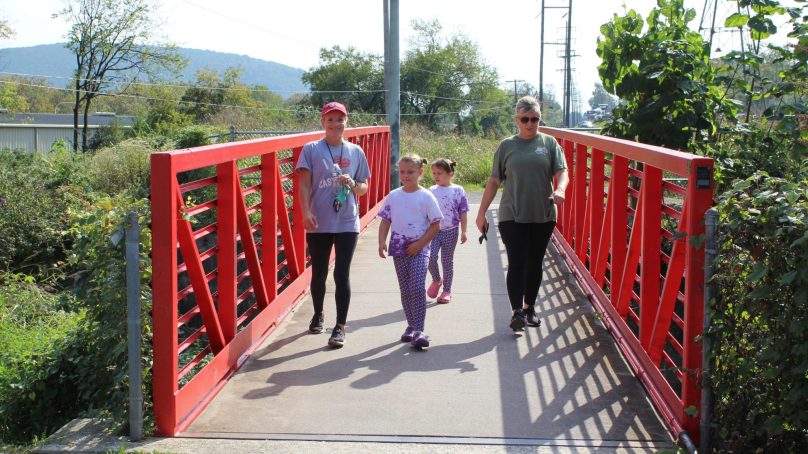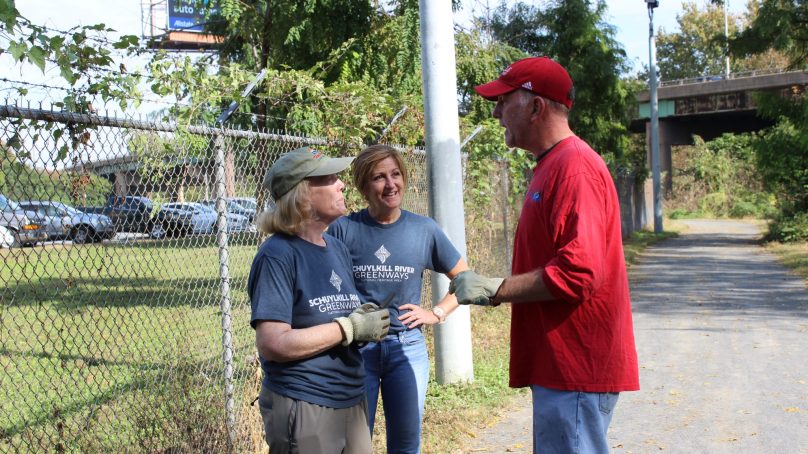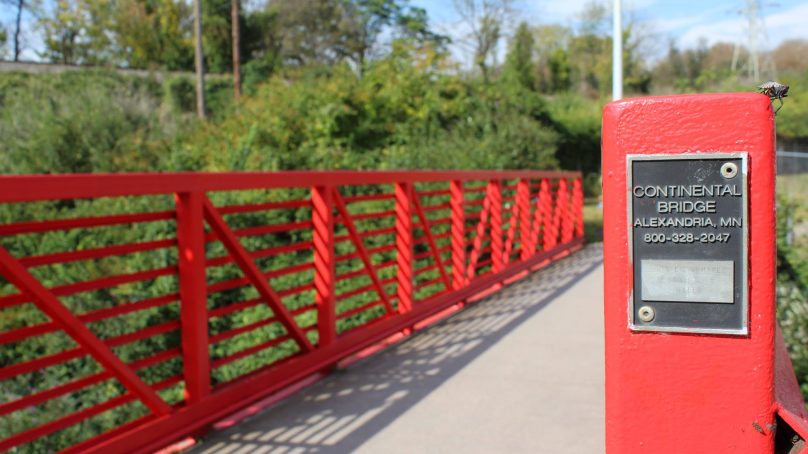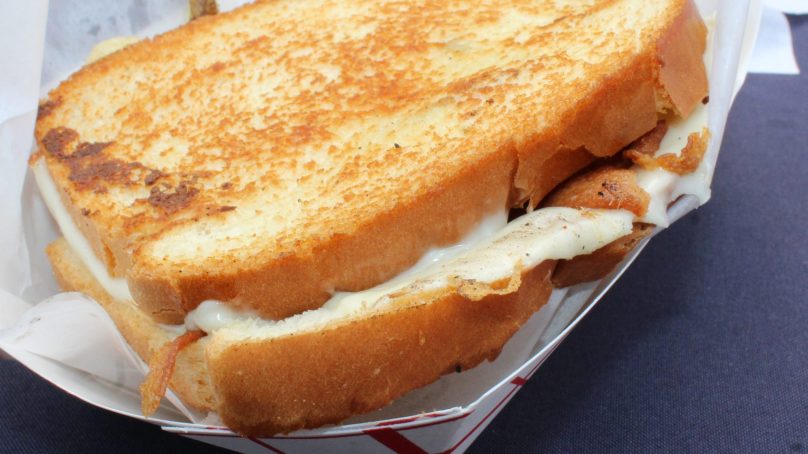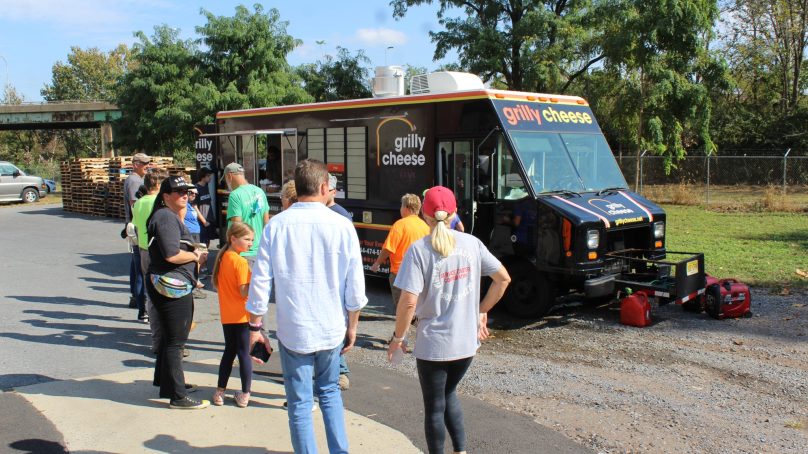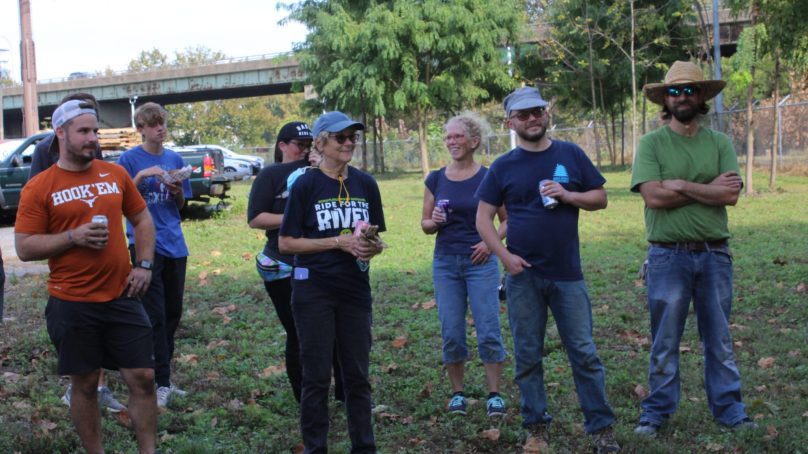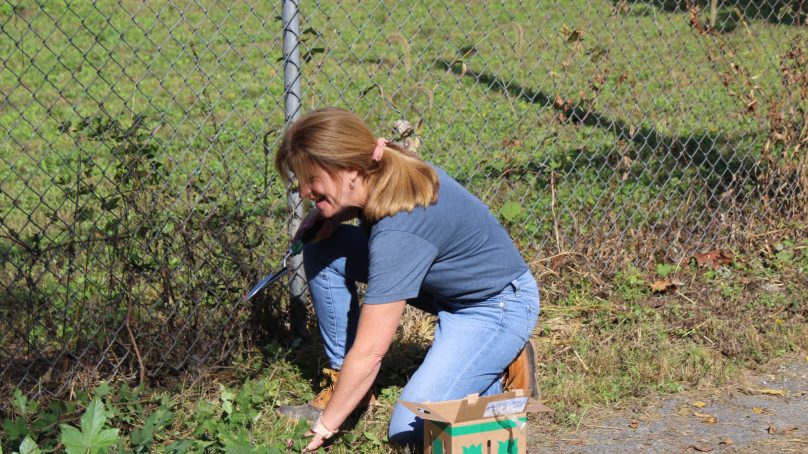 On Oct. 16, 2021, Schuylkill River Greenways hosted a Reading Gateway Community Volunteer Day & Bulb Planting. The clean-up event included clearing debris from recent storms and planting bulbs to brighten up the area this coming spring. Volunteers and SRG staff planted Tulips, Daffodils, Grape Hyacinth, Iris and Blue Melody Camissia flower bulbs. Participants received an update about all the work and improvements completed on this section of the trail. As a thank you, SRG provided volunteers with food from the Grilly Cheese food truck.
Status of Revitalization Efforts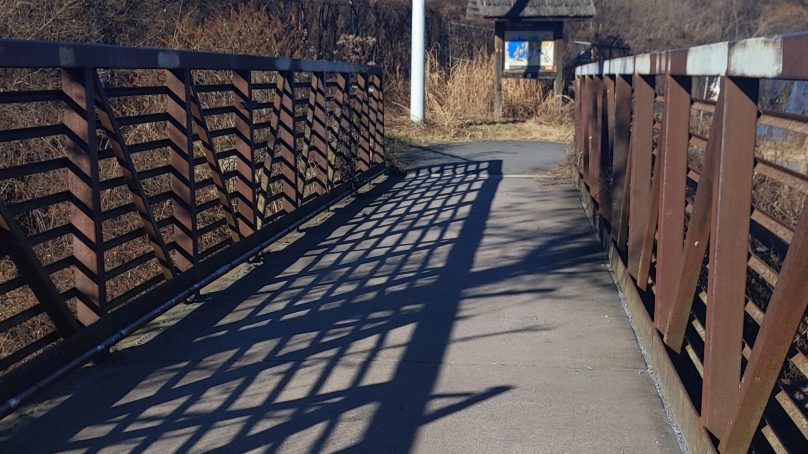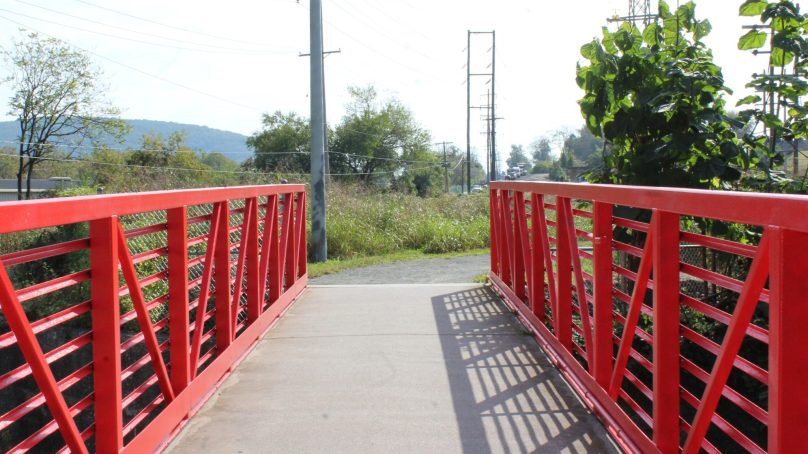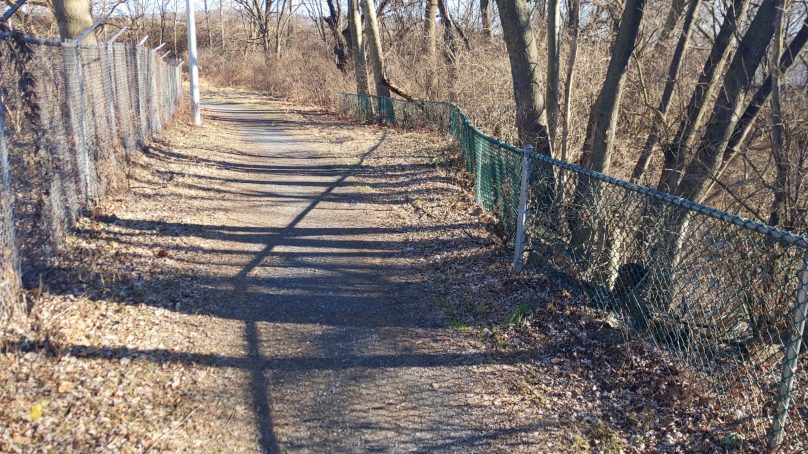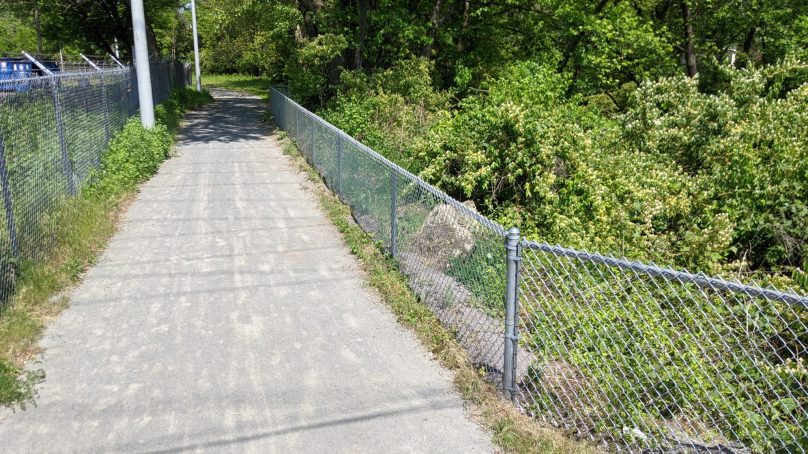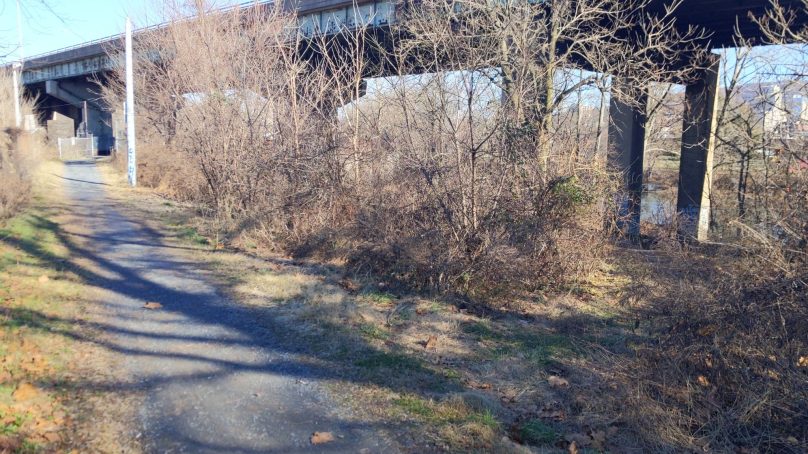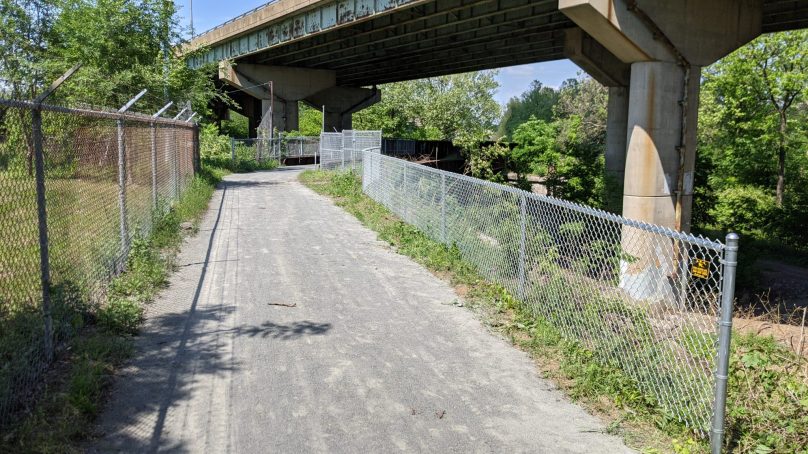 COMPLETED
Removing Graffiti 
Clearing Vegetation 
Trimming Trees
Upgrading Lights 
Painting Trail Bridge 
Repairing and Replacing Fencing 
Repairing and Resurfacing Trail
Replacing Wood Bollards with Swing Gate
Landscaping with Spring Flower Bulbs
IN PROGRESS
Providing Signage 
Installing Surveillance Cameras 
Relocating Information Kiosk
ONGOING
Volunteer Cleanup Days
Other Maintenance Efforts 
March 2021 Volunteer Day Video Description
On March 27, 2021 Schuylkill River Greenways hosted the first Volunteer Day for this project along the Reading Gateway Section of the Schuylkill River Trail. More than 125 people from the community signed up to help. Several businesses donated staff time and equipment toward the project. Several area representatives attended the Volunteer Day including Berks County Commissioner Christian Leinbach, Berks County Commissioner Kevin Barnhardt, Berks County Commissioner Michael Rivera, State Senator Judy Schwank, and State Representative Mark Rozzi.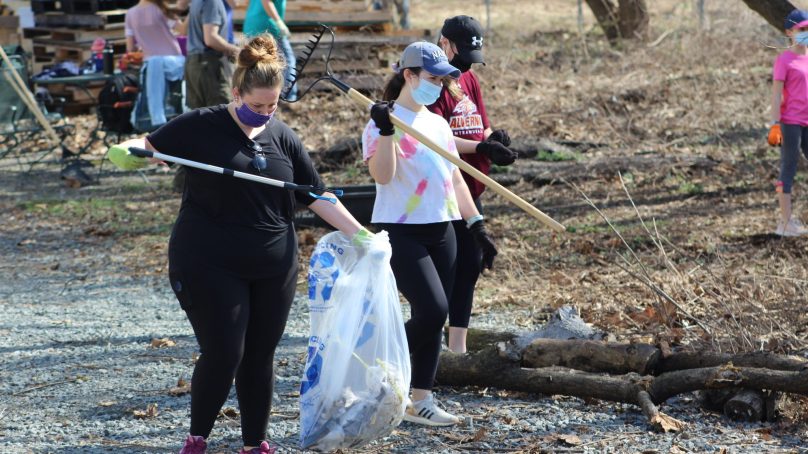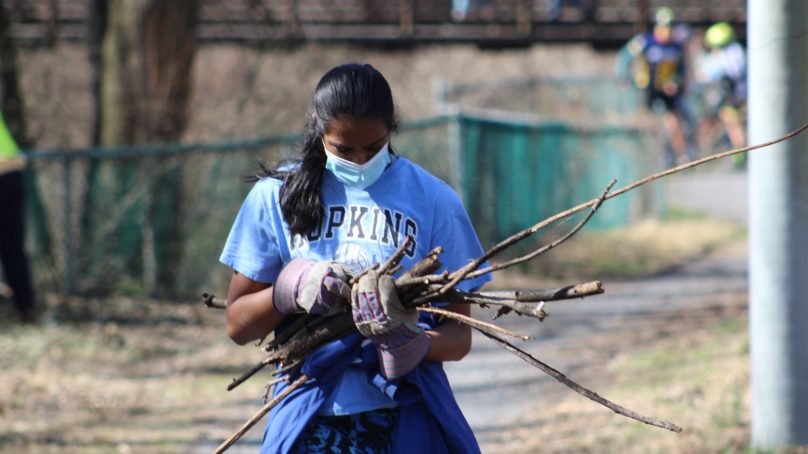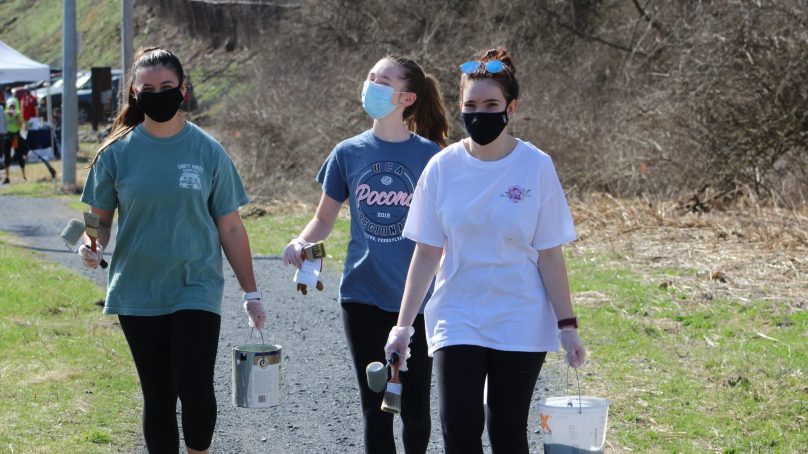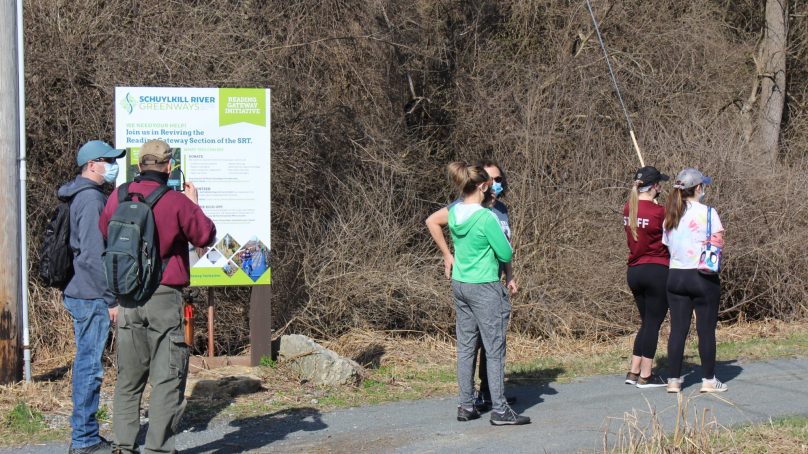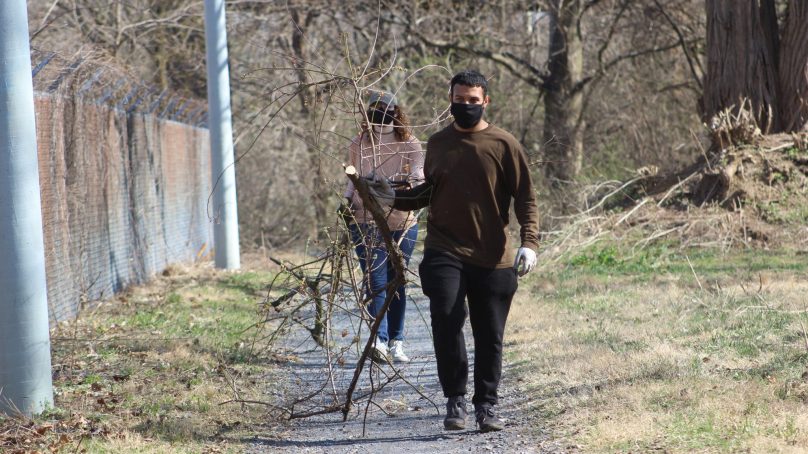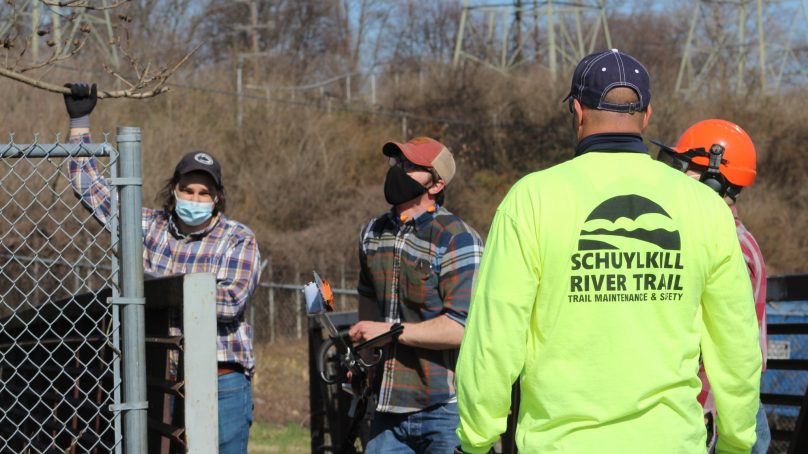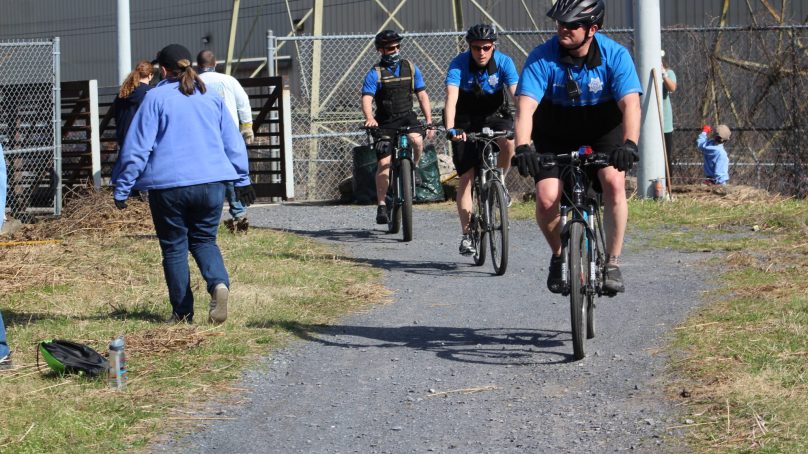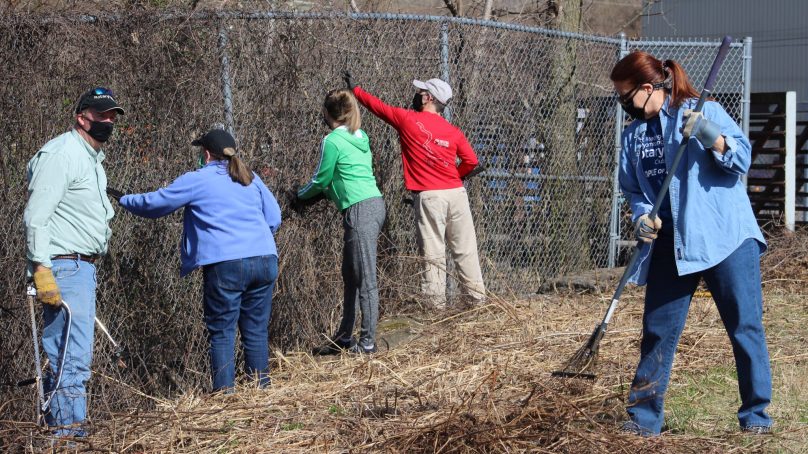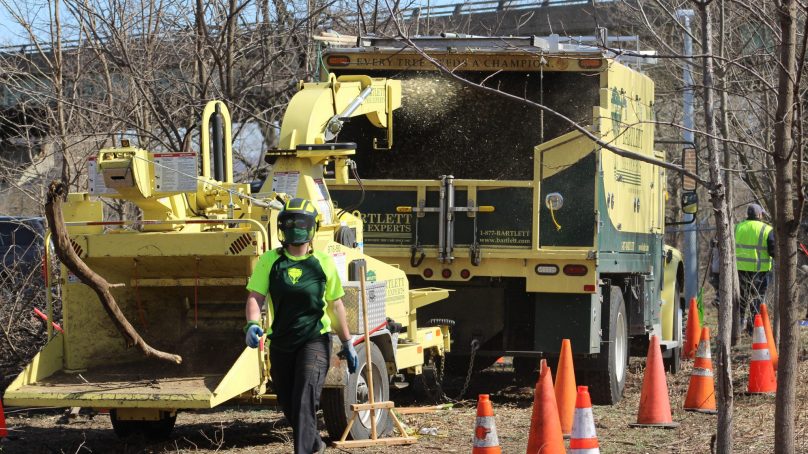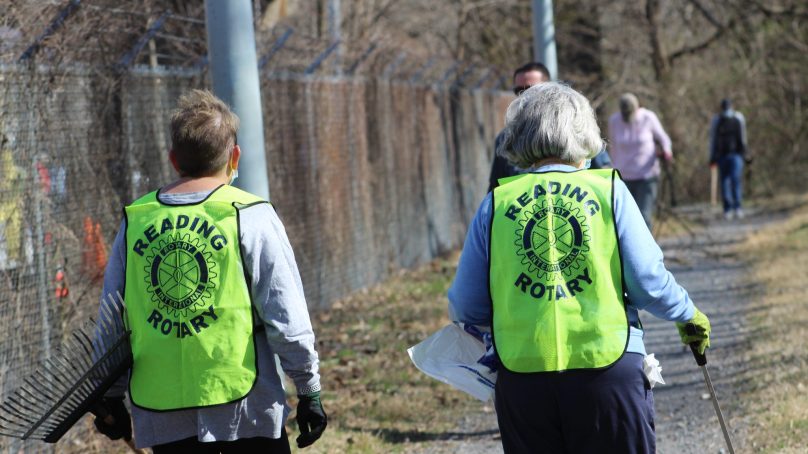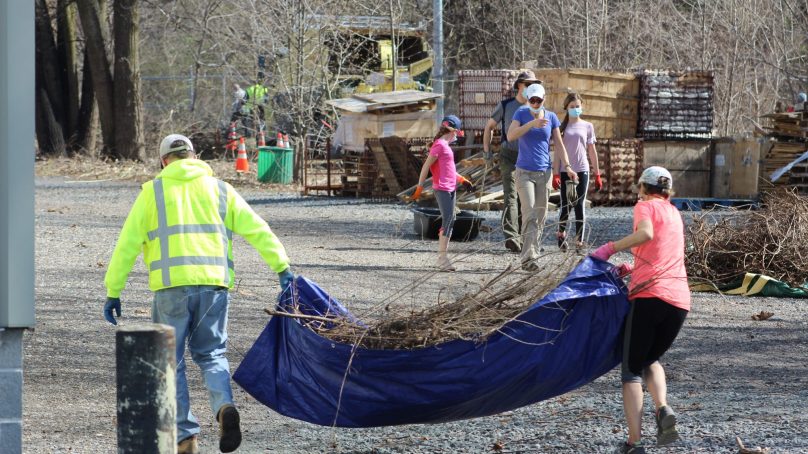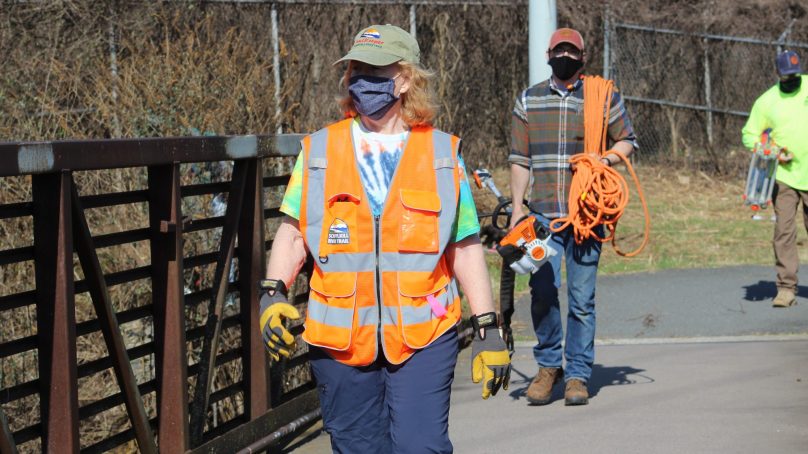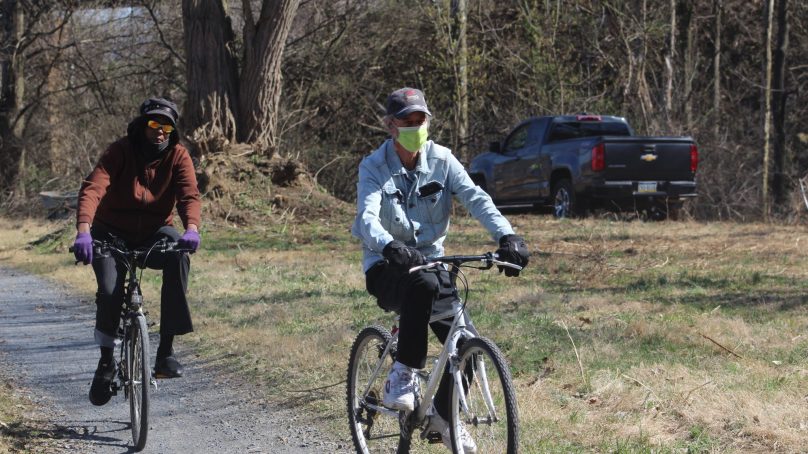 WHAT YOU CAN DO TO HELP
DONATE
We need your help for this revitalization project. Any amount of financial support is welcome. Please scan the QR Code or CLICK HERE to donate. Donations can also be mailed to "Schuylkill River Greenway Association: 140 College Drive, Pottstown, PA 19464." Write "Reading Gateway Initiative" in the memo. If you have any questions, please contact Alex Shandera at 484-945-0200 or email ashandera@schuylkillriver.org.
Donations Will Help SRG To:
Donated funds will help Schuylkill River Greenways do the following:
Install a camera system
Repair trail lights
Repair fencing
Resurface the trail
Improve trail signs
Clear overgrown vegetation and open up views
Restore the Craig Link Bridge over Wyomissing Creek