SRT Spring Cleanup & CleanSweep Demo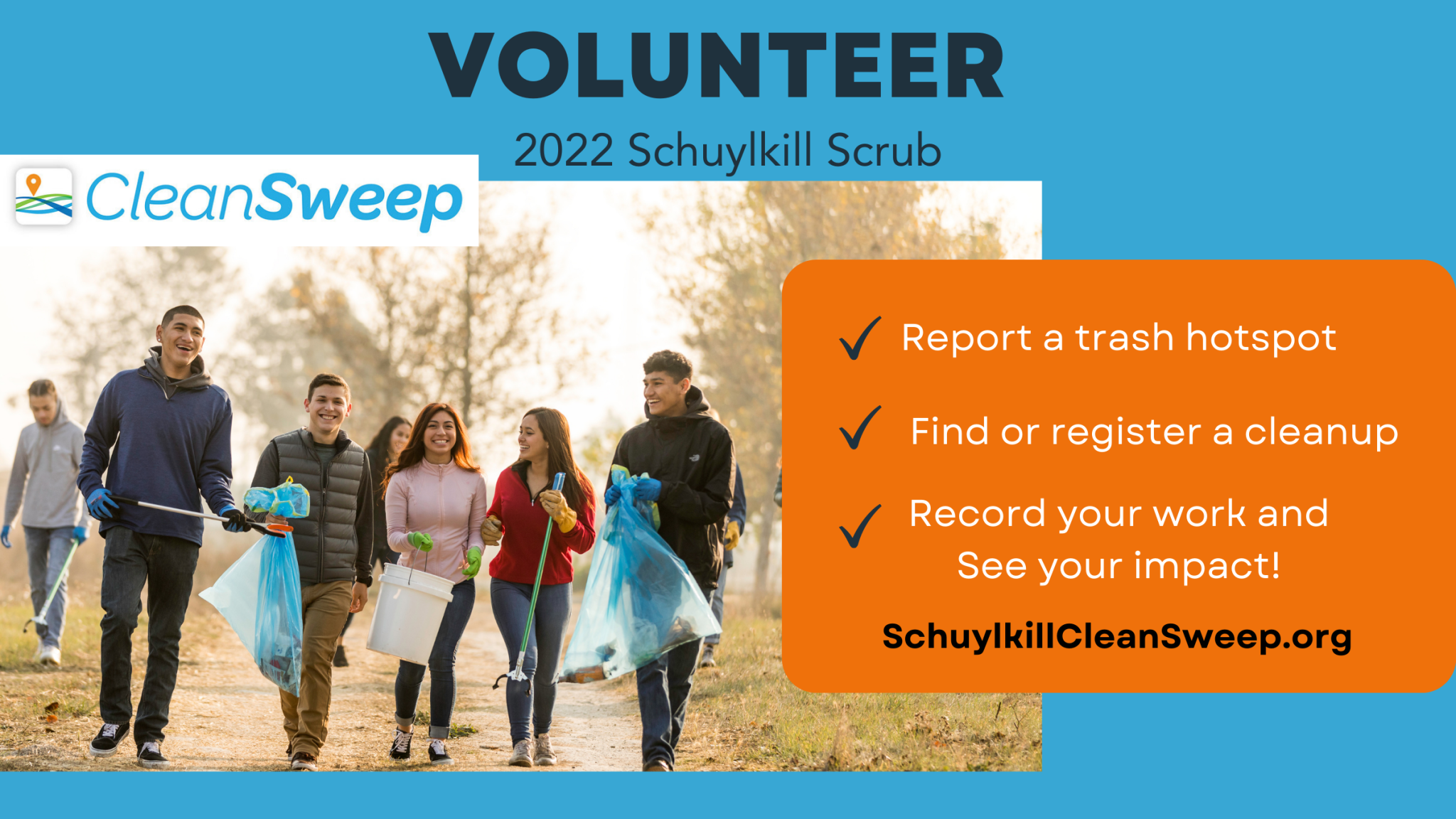 Date: March 26, 2022
Time: 10 a.m. – 12:30 p.m.
Location: Grosstown Road Trailhead (1 Grosstown Rd. Pottstown , PA 19464) 
Rain Date: March 27, 2022
About this Event
Join Schuylkill River Greenways and the Schuylkill Action Network for the first cleanup of the year on the Schuylkill River Trail! Come learn about the CleanSweep Litter App and help spruce up the Schuylkill River Trail for the spring season. Please register for this event by clicking the button below so we know how many volunteers to expect. To register, you will be asked to log into the SRG Volunteer Portal or create an account if you don't already have one. 
Register Now!
Volunteer Tasks Will Include:
picking up trash
clearing sticks and branches off of the edge of the trail
cutting back small trees and weeds
if weather allows, potential painting over graffiti and bollards
hearing from Schuylkill Action Network about regional Schuylkill Scrub clean up initiatives and the CleanSweep Litter App
Please bring water with you and dress appropriately for weather and activities. We will provide any necessary equipment including gloves, trash bags, pruners, etc.
More About CleanSweep
CleanSweep is a smart-phone app and web-based dashboard designed to engage volunteers in cleaning up the Schuylkill River Watershed! These new tools make it easy for trash cleanup organizers to register and promote cleanup events, recruit volunteers, and record their results. The March 26th cleanup will begin will a demonstration on how to use the app.
CleanSweep is the perfect app to use during the 2022 Schuylkill Scrub from March 1 through May 31. The annual litter campaign encourages cleanup efforts within the Schuylkill River region along roads, streams, and parks.