Students Get Waist Deep in Water Quality Testing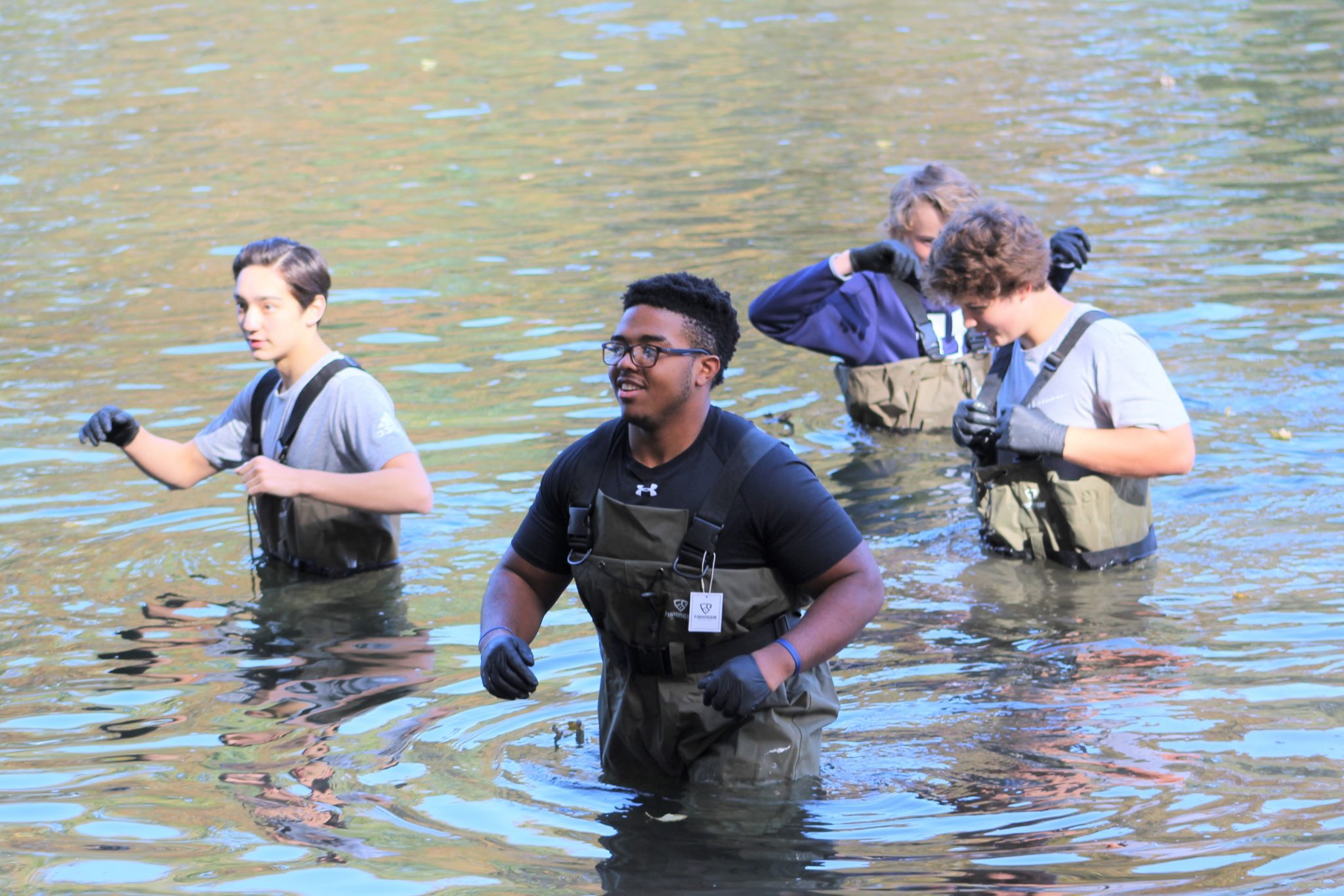 POTTSTOWN – The Schuylkill River Greenways National Heritage Area teamed up with The Hill School and Stroud Water Research Center for water quality testing and environmental education.
Schuylkill River Greenways Education Coordinator Sarah Crothers along with David Bressler of the Stroud Water Research Center worked with a Hill School environmental science class to continue their education about bodies of water. Throughout October, the students learned about watersheds such as the Schuylkill River and indicators that determine if a waterway is healthy or not.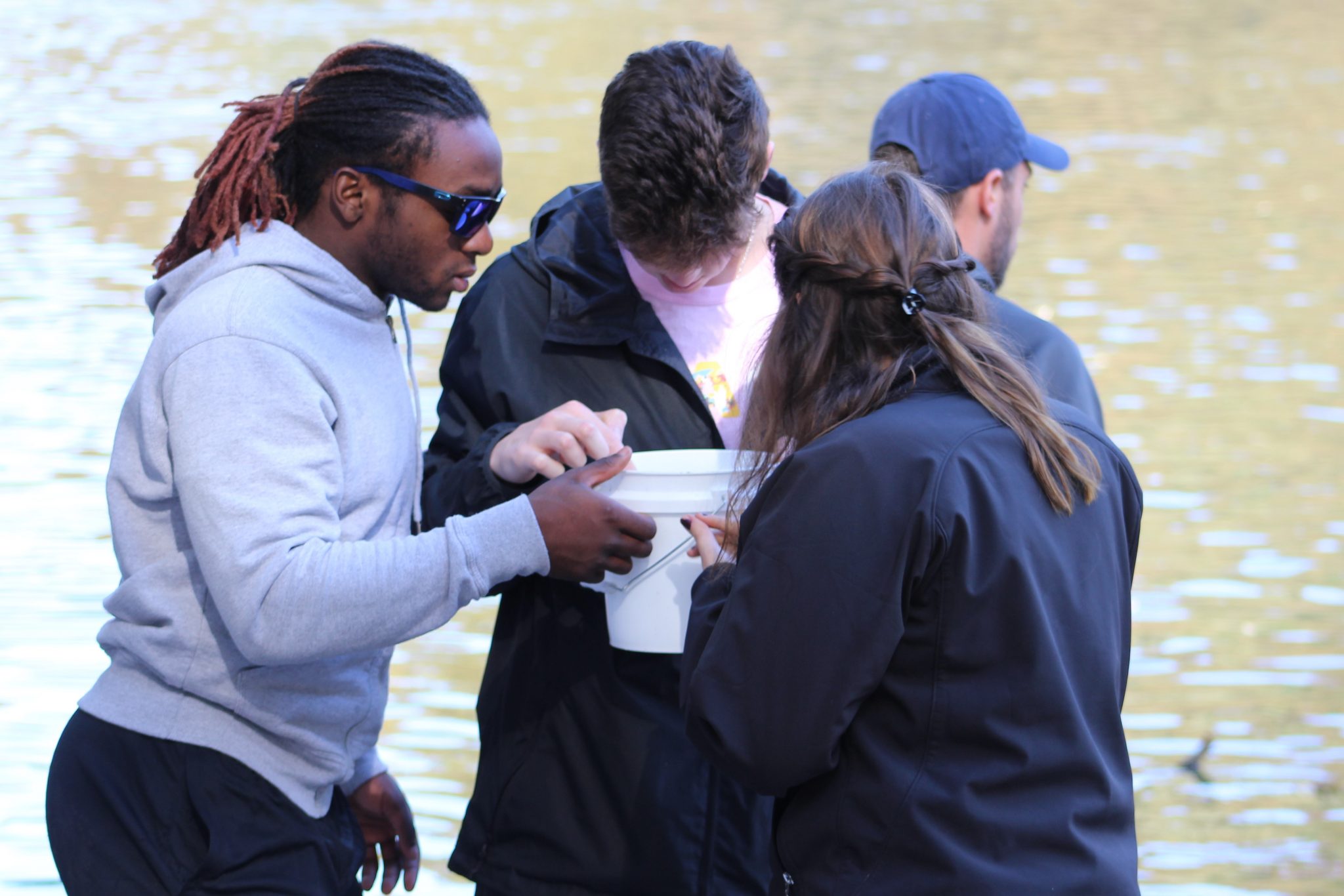 "It was important for Schuylkill River Greenways to reach out and engage the students in activities that expose them to local natural resources such as the Schuylkill River watershed and nearby recreational opportunities like the Schuylkill River Trail," Crothers said.
Crothers added that the students are from outside of Pottstown and several came from different states or even countries. She said although the students hadn't lived here all their lives, they perceived the Schuylkill River as unhealthy because of its color in some areas. To test their perception, students pulled up waders over their clothing and got in the Schuylkill River at Towpath Park in Pottstown to perform several tests. They tested the river for variables such as temperature, oxygen levels, conductivity and more. Crothers said the results showed the Schuylkill River is quite healthy with lots of different species living in it. One test even revealed there was no E. coli bacteria present.
"The students now better understand indicators of water quality. They know why temperature matters. They know why the oxygen levels matter," Crothers said.
Students were able to compare the results with indicators for other watersheds and with a digital monitoring device for the Schuylkill. The Stroud Water Research Center installed a Mayfly water quality monitoring device by the river at Towpath Park. The device examines the same elements the students were testing by hand. It's powered by the sun and every five minutes the data is transferred to a website for real-time results at bit.ly/2DnxbsR.
Schuylkill River Greenways hopes to continue working with The Hill School in the future. The organization plans to partner with the school's Eco-Action Club in the spring for tree plantings and trail cleanups, and students will continue doing projects on the river in the summer.