This Position has Been Filled
AmeriCorps VISTA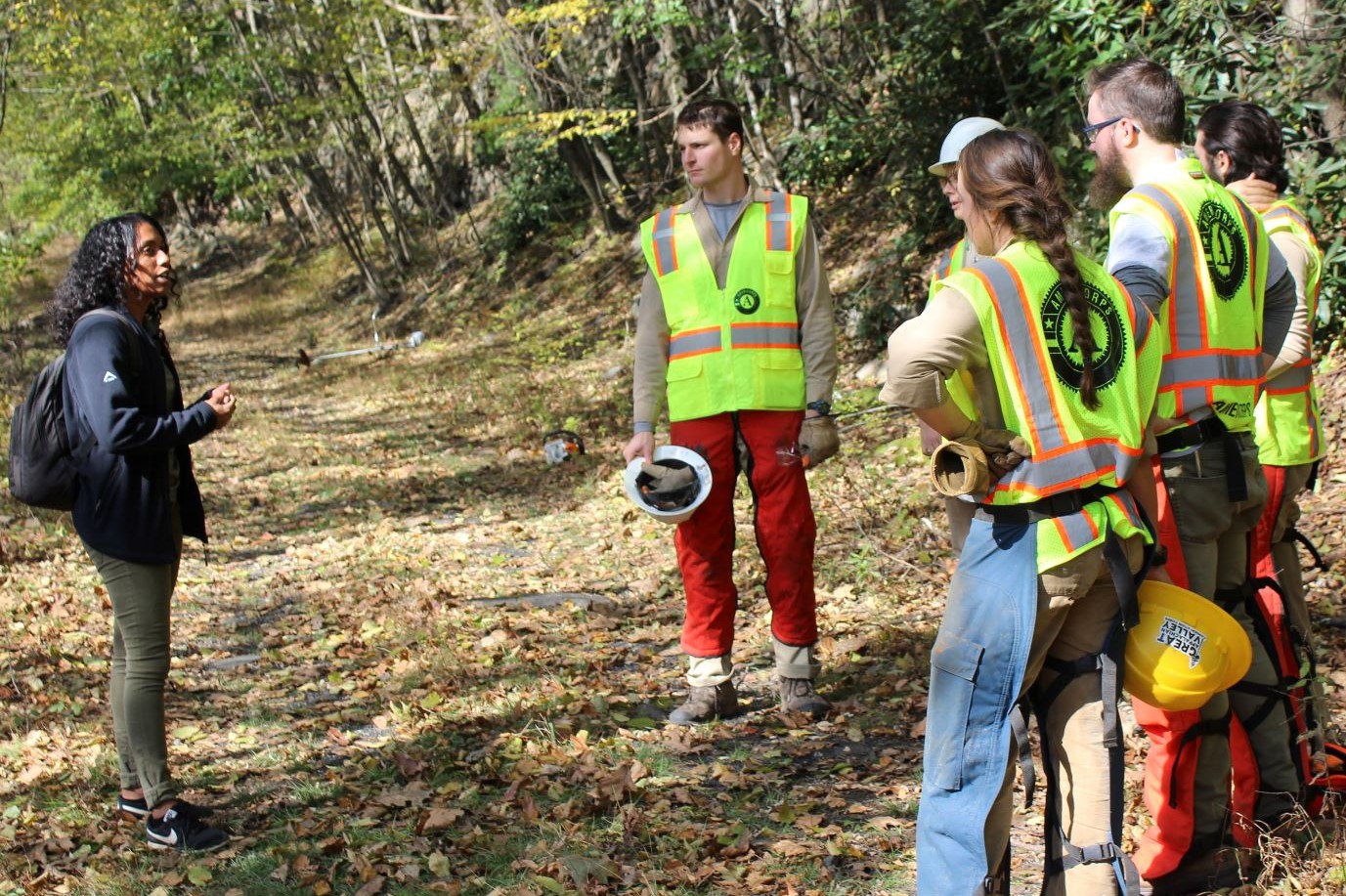 ORGANIZATION INFORMATION
The Schuylkill River Greenways (SRG) National Heritage Area provides a vision for a vibrant region connecting residents, visitors and communities to the Schuylkill River and the Schuylkill River Trail by serving as a catalyst for civic engagement and economic development to foster stewardship of the watershed and its heritage. SRG focuses on five counties that make up the Heritage Area: Montgomery, Chester, Berks, Philadelphia, and Schuylkill County.
STEWARDS VISTA: SCHUYLKILL RIVER GLEANING PROJECT
The VISTA will support SRG's work in the five counties while also serving needs concerning food insecurity, health, and youth unemployment across the Appalachian Region in Pennsylvania. The VISTA will be responsible for developing a Pennsylvania branch of the Appalachian Conservation Corps, a youth employment program that enhances leadership quality, teamwork, and promotes environmental stewardship through the completion of projects on public lands. The VISTA will also be creating a "Schuylkill Shares" gleaning program that receives donated produce from local private or public farms and gardens and distributes to residents that do not have access to fresh food. In co-occurrence with this effort, the VISTA will be continuing community garden efforts that will also assist with reducing food insecurity issues. Other projects include expansion of the Schuylkill River Trail and the coordination of volunteer events—ex. trail cleanups, mulching events, and weeding events for the Pollinator and Rain Gardens—along with the creation of a web-based program that will better organize volunteers for events in the future.
APPLY NOW
SUMMARY 
Program Type: AmeriCorps VISTA
Program Stewards VISTA: Schuylkill River Gleaning Project
Program Start/End Date: 03/16/2020 – 03/15/2021
Work Schedule: Full Time
Education Level: Associates degree (AA)
Age Requirement: Minimum: 18 Maximum: None
Program Locations: The VISTA will be serving mainly in Pottstown and Pottsville, Pennsylvania with occasional work in Philadelphia. The VISTA will NOT be serving in Wilmington or Atlantic City as listed in the geographic region on the my.americoprs.gov application.
Languages: English
Accepting Applications: From 12/13/2019 To 02/28/2020
MEMBER DUTIES
The VISTA will be working alongside the Appalachian Conservation Corps team to create and define the work objectives, cost projections, and recruitment strategies to sustain a corps program that will operate out of Pennsylvania. Additionally, in efforts to reduce food insecurity, the VISTA will work with partner organizations to foster a Gleaning Program that aims to receive donated produce from private and public gardens or farms, to later be distributed in food pantries in Schuylkill County. The VISTA will also be tasked with forming a community garden grant program to help strengthen the gleaning project, as well as improve the beauty and health in the local community. The VISTA is also responsible for continuing efforts to expand the Schuylkill River Trail and conduct volunteer events to maintain that trail. Other tasks include managing outreach for adopt-a-trail and sponsor-a-trail programs and maintaining pollinator efforts in Pottstown Riverfront Park.
PROGRAM BENEFITS
Health Coverage* , Choice of Education Award or End of Service Stipend , Education award upon successful completion of service , Childcare assistance if eligible , Living Allowance , Training.
*For details about AmeriCorps VISTA healthcare benefits, please visit http://www.vistacampus.gov/healthcare
TERMS
Permits attendance at school during off hours , Permits working at another job during off hours , Car recommended.
SERVICE AREAS
Hunger , Health , Environment , Neighborhood Revitalization , Community Outreach , Community and Economic Development .
SKILLS
Fund raising/Grant Writing , Community Organization , Trade/Construction , Non-Profit Management , Environment , First Aid, Leadership , Team Work , Recruitment .
APPLY NOW