Kayak, camp and connect at this year's Schuylkill River Sojourn
Registration Closes on June 10, 2022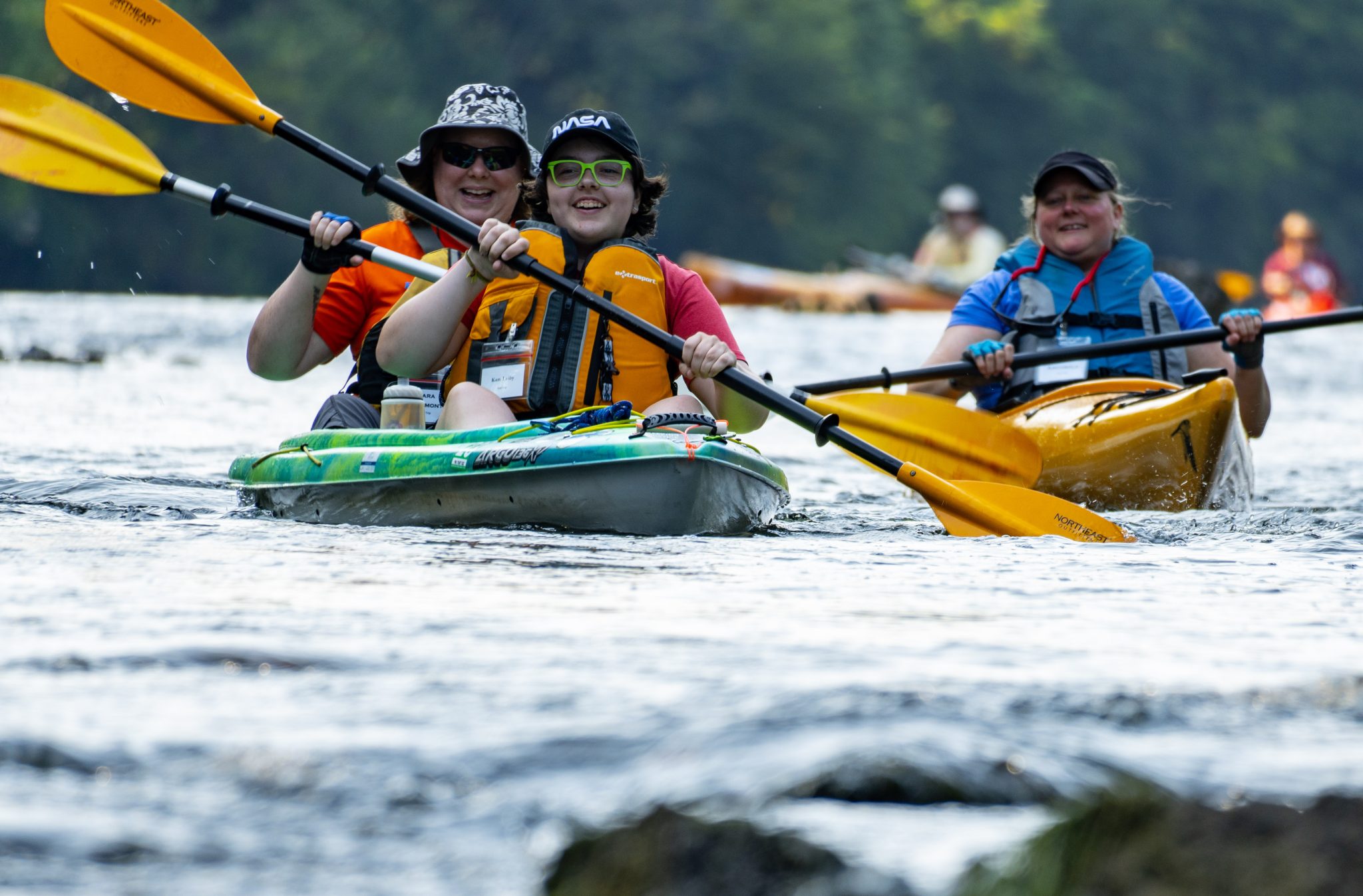 The 2022 Schuylkill River Sojourn is a summer camp adventure parents and children can do together. Registration for the multi-day guided paddling trip closes midnight on Friday, June 10, 2022.
The 24th Annual Sojourn will be returning to its traditional seven-day journey this year, after having modified versions in 2020 and 2021. People can choose to do the entire 112-mile paddle, some of the trip, or as little as one day. Registration includes three meals a day, certified guides, camping arrangements along the river, transport for gear, daily shuttle service, and more.
The Schuylkill River Greenways National Heritage Area organizes the popular paddling event. This year's Sojourn will begin in Schuylkill Haven on June 18, 2022, for the first time since 2019. From there, kayaks and canoes will travel on the river through Schuylkill, Berks, Montgomery, and Chester Counties, and end at Boathouse Row in Philadelphia on June 24, 2022.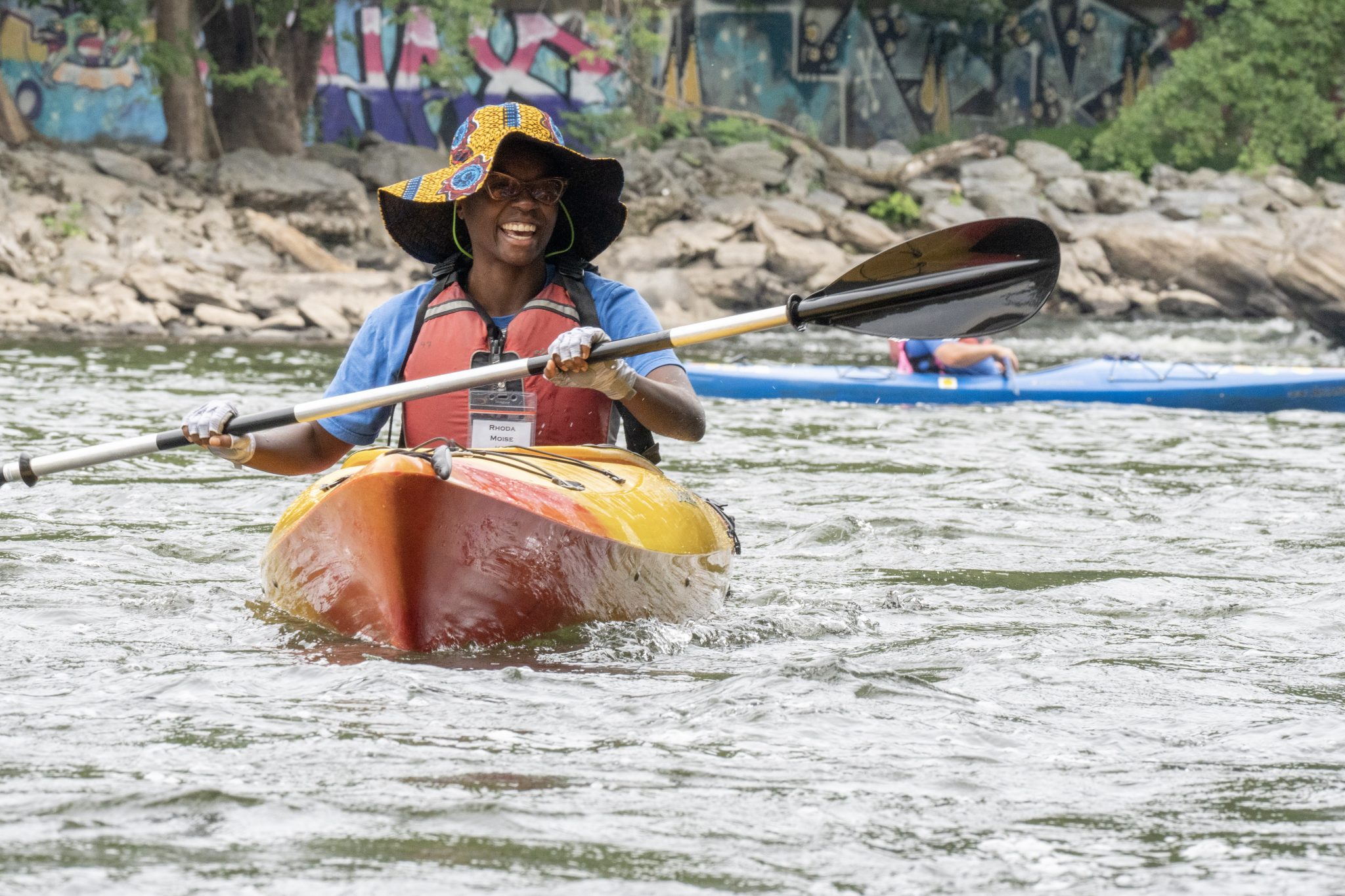 "The Sojourn allows people to explore the natural beauty of the Schuylkill River from a unique perspective while passing through rural, industrial, and suburban landscapes. It's a visual history lesson and regional tour wrapped into one event," said Elaine Paul Schaefer, Schuylkill River Greenways executive director.
The fun event is essentially a summer camp open to anyone ages 8 and up which makes it the perfect family activity. The 2022 Sojourn is starting later in the summer, so it begins after the school year has ended. In addition to kayaking and camping, the event also includes educational programs, live musical performances, and games.
This year's theme is "River of Refuge." The program itinerary includes a discussion about birds of prey and amphibians, a lesson about Valley Forge National Historical Park, and a presentation about Wampum belts made by Indigenous Native Americans. The Sojourn will also include activities such as sunrise yoga and making s'mores over bonfires.
The paddling event has rapids, calm water, laughs, and much more. There is a little bit of everything for participants throughout the seven-day journey.
"Although this is our 24th year doing this event, it's never the same. Each year brings a new set of variables from the people joining that year to the river that greets paddlers," Schaefer said. "This unforgettable adventure is a great way to bond as a family, with friends, or even coworkers."  
There are about 245 people signed up to paddle on this year's Sojourn joining from 13 different states, and as far away as Hawaii. More than 65 paddlers will make the full 112-mile journey. Daily attendance numbers are high. For safety reasons, about 120 boats are allowed on the water each day and most days are at or near capacity.
The first three days of the Sojourn from June 18 to June 20 are sold out, but there are still spaces available for the last four days. For more information about registration, visit schuylkillriver.org/sojourn.
Although the Schuylkill River Sojourn is clearly a recreational endeavor, its primary purpose is to draw attention to the river as this region's most critical natural resource, and as a source of drinking water for more than 1.5 million people. To learn more about the river and Schuylkill River Greenways, visit schuylkillriver.org.