Help Clean Up Local Trails & Your Neighborhood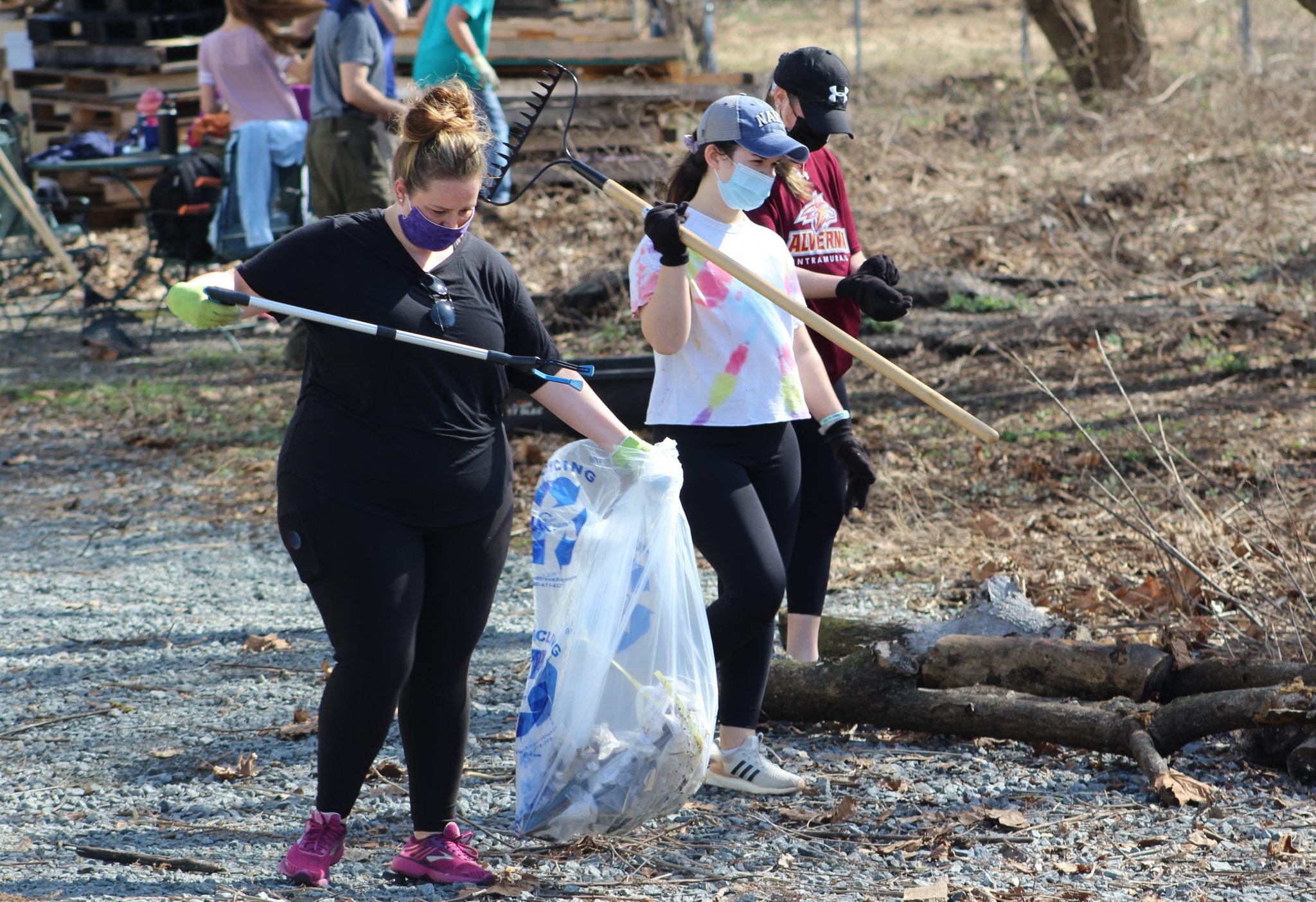 🌎💚 We're celebrating #EarthDay on April 22, 2021. But celebrating the Earth and protecting its resources is something we can do 365 days of the year. Protect natural resources like the Schuylkill River by making a commitment to clean up 🚮 your neighborhood or local trails. Removing litter from the ground not only helps to beautify the area, but also keeps those items from ending up in local water sources. Take a photo and share it with us on Facebook, Instagram, or Twitter. For more ways on how to celebrate #EarthDay, visit SchuylkillRiver.org/EarthDay.
SAFETY TIPS FOR TRASH CLEANUPS
BE HEALTHY! Follow Social Distancing Guidelines. Stay 6 feet away from others and wear a mask.
DRESS FOR SAFETY! Wear protective gloves and clothing, ( long pants & shirts) especially in the woods. Bright colored clothes or an orange safety vest will help people see you. Wear boots or shoes with thick soles that cover your toes. No f lip flops! You may want insect repellent and sunscreen too.
BE ALERT! Watch out for walkers, cyclists and cars. If you are near a street, face toward oncoming traffic.
BE CAREFUL! Trash bags may hold sharp or dangerous items. Hold bags from the top. Learn to spot poison ivy (Look for fuzzy vines.) and muliflora rose (Look for thorny vines.)
FINISH UP! Discard trash bags appropriately. Don't pick up heavy or hazardous trash. Call your town office instead. Wash your hands! Check for ticks.
DOWNLOAD TRASH CLEANUP FLYER
Use the CleanSweep App to Record Your Cleanup Efforts
CleanSweep makes it easy to make a difference locally. Use CleanSweep to find and record your cleanup efforts or adopt and report litter hotspots. See the progress and data being collected by people like you. Measuring results can help secure ongoing funding and cleanup efforts. The app is available for download on the App Store and Google Play. Find out more at schuylkillcleansweep.org.
HOW TO USE THE CLEANSWEEP APP
On the Spot Cleanup: This could be your household out for a hike, your family out on bikes or just you. See a pile of trash, clean it up, take some photos and record your On the Spot Cleanup right in the CleanSweep app.
Record Your Cleanup Efforts & Findings: Document and record the successes of your clean up right in the app. Use your phone's camera to take photos of your cleanup. Document the amount of litter you collect and make any notes you wish.Select and add them in the app later when you report the results of your cleanup. After you submit the information, it will be collected with others and appear on the CleanSweep dashboard.
Report & Adopt a Hotspot: Notice an area in your neighborhood or along the river that needs some serious TLC? Use the Report a Litter Hotspot to record the location, add a few photos, and then upload it. Once it's reviewed and confirmed, it will be added to the map of Hotspots. You can even Adopt a Hotspot by clicking a red marker on map and then commit to cleaning it up regularly.
DOWNLOAD CLEANSWEEP APP