Celebrate Earth Day with SRG
"Earth Day was a unified response to an environment in crisis — oil spills, smog, rivers so polluted they literally caught fire."
- EarthDay.org
Communities around the world will celebrate Earth Day on April 22, 2021. The first Earth Day was held on April 22, 1970, when 20 million Americans protested against environmental threats. It helped launch the modern environmental movement which included the Clean Air, Clean Water and Endangered Species Acts. CLICK HERE to learn about the role the Schuylkill River played in the Environmental Revolution.
SRG Invites You to Celebrate the Earth with "Green" Activities
Do-It-Yourself Earth Week Celebrations
HOW TO CELEBERATE EARTH DAY FROM HOME
Even if you are at home this year, you can still celebrate the EARTH! Check out a few of these at home celebration ideas. Follow us on social media (Facebook, Instagram, Twitter) and share your celebration pictures with #EarthDaySRG
DOWNLOAD DIY EARTH WEEK CELEBRATIONS GUIDE
HELP CLEAN UP LOCAL TRAILS & YOUR NEIGHBORHOOD
Protect natural resources like the Schuylkill River by making a commitment to clean up 🚮 your neighborhood or local trails. Removing litter from the ground not only helps to beautify the area, but also keeps those items from ending up in local water sources. CLICK HERE TO LEARN MORE
No training required! Find a spot on the Schuylkill River and visually assess any debris or dumping along a 100-foot stretch of its riverbanks. It only takes 5 minutes. Use your mobile device to simply record the trash accumulation or dumping points via a user-friendly form accessible from a cell phone
Conduct 5-min litter assessments!
Go to a spot on the Schuylkill River.
On your phone, open: bit.ly/litterform
Select your location on the map
Upload a photo
Rate a 100-foot section and submit!
Learn About Your Impact on Water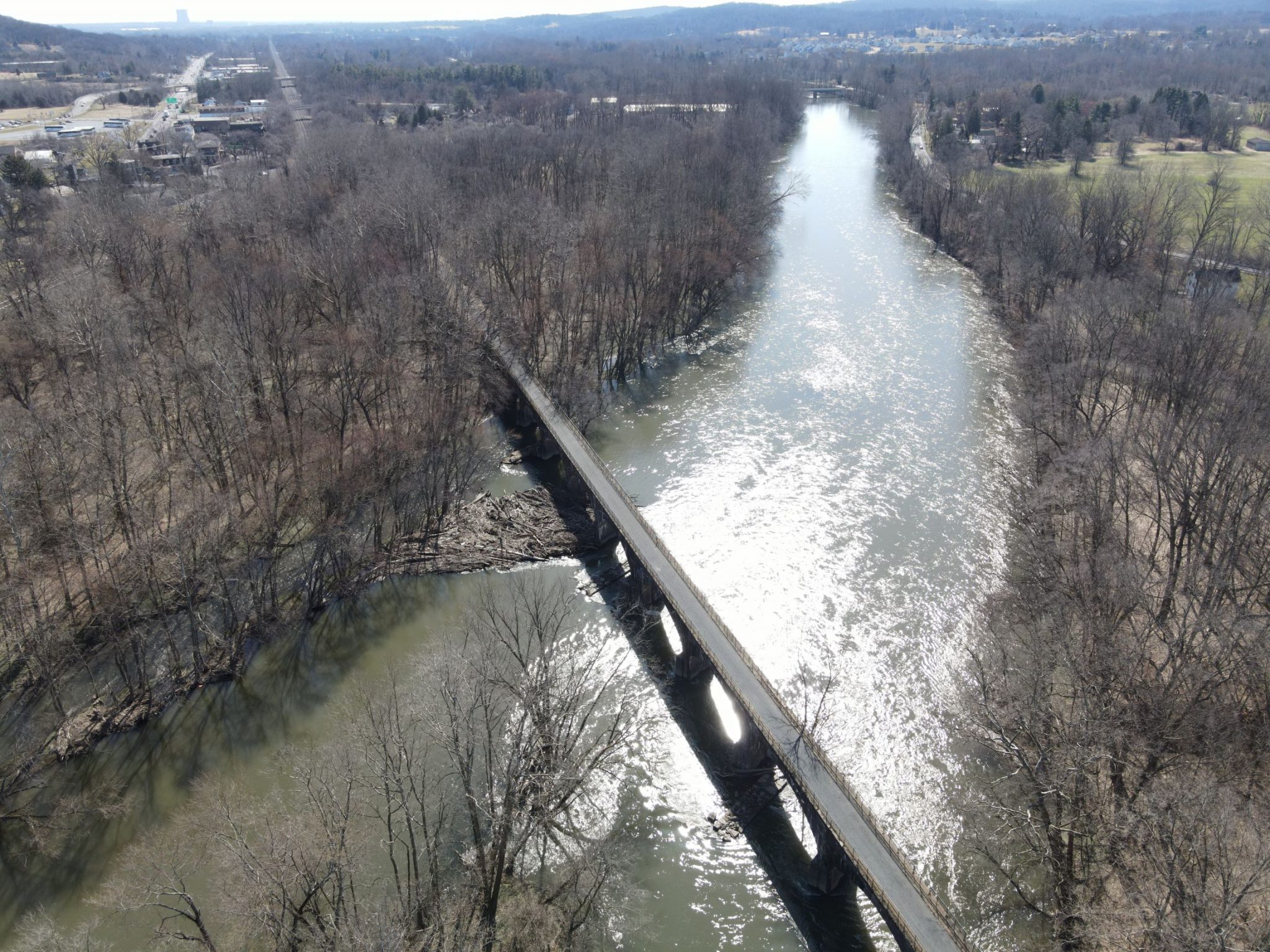 Hawk Mountain and Schuylkill River Greenways NHA are excited to present "The Watershed and You: Understanding Your Impact on Our Water Bodies." Learn more about the Schuylkill River Watershed and how we can change our habits to improve the environment. Understand how pollution affects water bodies and how to get involved in a citizen science opportunity to track pollution. CLICK HERE TO REGISTER
WHERE DOES THE RAIN GO? PART 1
Learn what a watershed is and what happens when the rain falls from the sky onto one. Click the image to the left to view the video or CLICK HERE. 
WHERE DOES THE RAIN GO? PART 2
In this video, you will learn how to build a simple model of a landscape to mimic a watershed. See how watersheds channel rainfall and how pollution impacts water health. Printed instructions included. Click the image to the left to view the video or CLICK HERE. 
Help Clean Up the Trail on April 25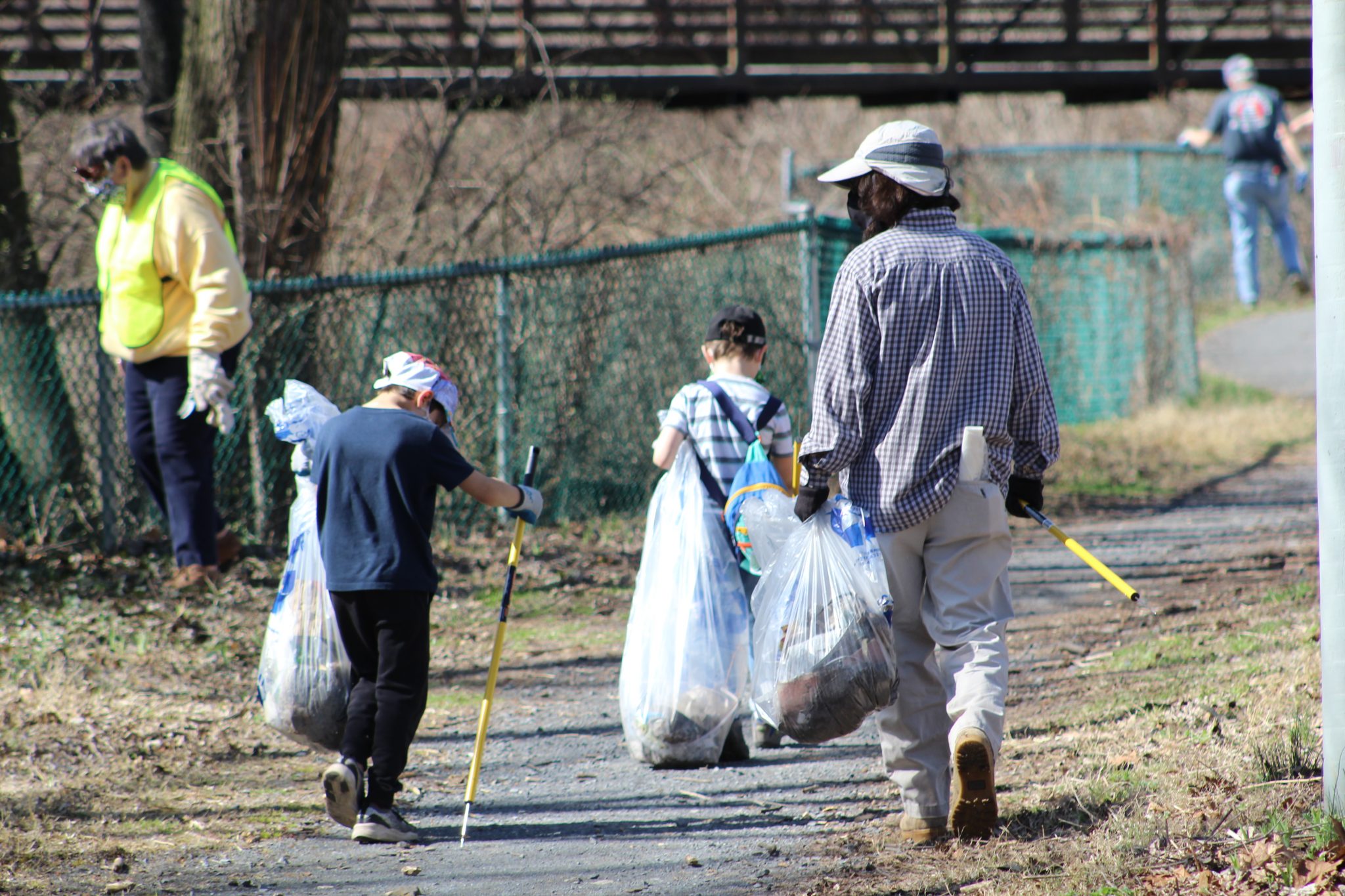 Celebrate Trails Day falls on April 24th this year, but the Schuylkill River Trail Cleanup for this event will take place the following day on April 25th. Join us for a SRT cleanup at Fork & Ale. Fork & Ale is a Schuylkill River Trail adopt-a-trail member and the cleanup will be on this specific section of the trail in Union Township, Berks County. Masks and social distancing are required during this event. Each volunteer will receive a voucher they can use at the Fork & Ale restaurant.
CLICK HERE TO REGISTER AS A VOLUNTEER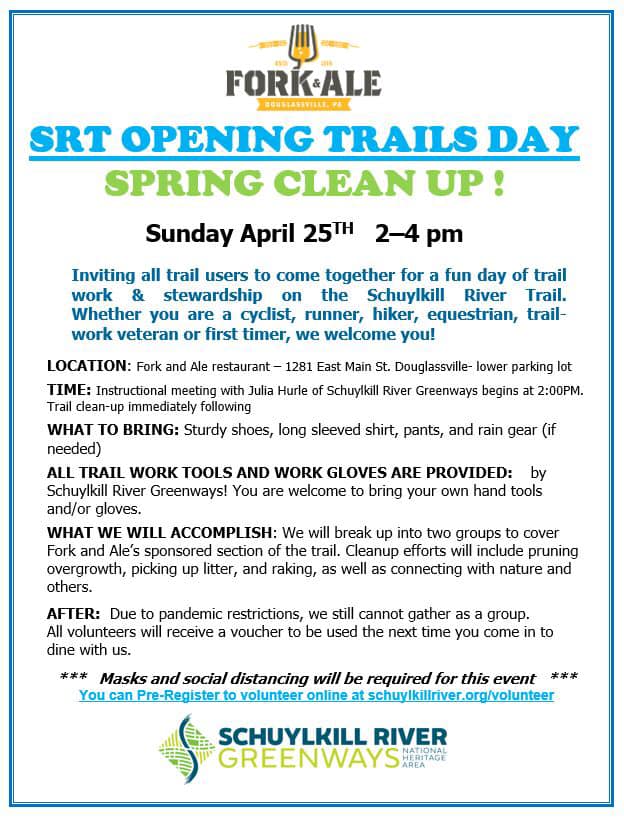 Take It Outdoors, Plan a Trip on the SRT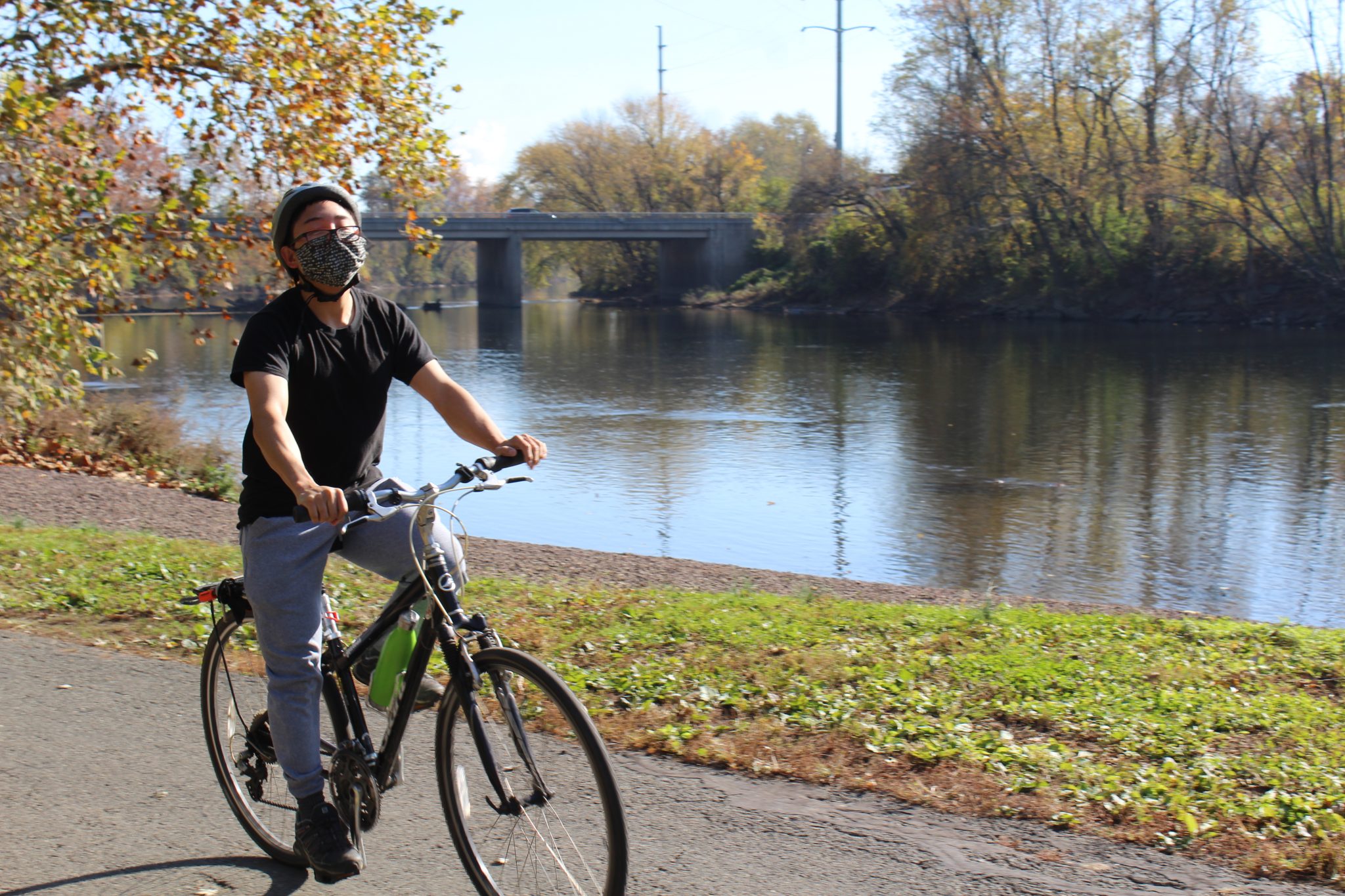 The Schuylkill River Trail (SRT), is a multi-use path that will extend 120 miles from Frackville in Schuylkill County, through Montgomery, Chester and Berks Counties to Philadelphia. The trail passes through rural, agricultural, suburban, urban, and industrial landscapes. Most of the trail is built over abandoned railroad lines.
CLICK HERE TO LEARN MORE ABOUT THE SRT
CLICK HERE TO VIEW THE INTERACTIVE SRT MAP
CLICK HERE TO LEARN MORE ABOUT BIKING ON THE TRAIL 
CLICK HERE TO LEARN MORE ABOUT BIRDING SITES ON THE TRAIL
Pollinator Pledge, Native Flower Seed Balls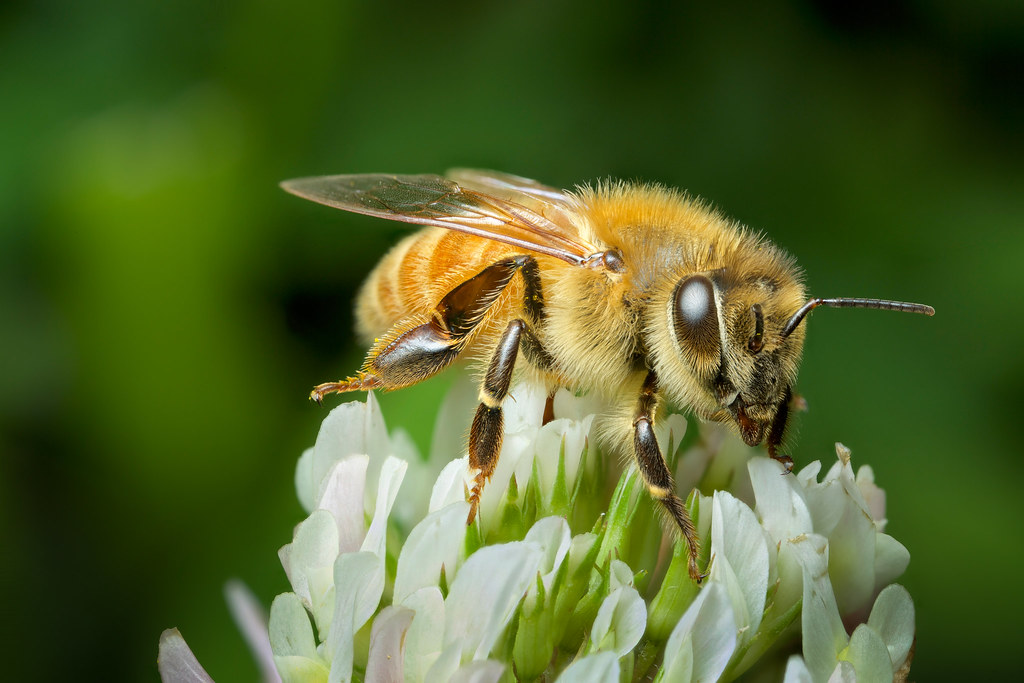 TAKE THE POLLINATOR PLEDGE
This week, we're celebrating Earth Day. It's the perfect time to take the POLLINATOR PLEDGE. Pollinators are responsible for 1 out of 3 bites of food we take each day, however their population numbers are declining.
🐝 Create a pollinator garden
🌸 Plant native species when landscaping
☣️ Eliminate the use of pesticides
Learn more ways on how you can take the pledge through our "Operation Pollination" page at SchuylkillRiver.org/Pollination. 
MAKE DIY NATIVE FLOWER SEED BALLS 
Seed balls are marble or gumball-sized balls made of clay, soil, and seeds that are used to replant areas where the natural flora has been destroyed. Once dry, the seed balls can be thrown in open fields and lots to help replant abandoned areas with native flowers that support pollinator species such as bees, butterflies, and birds. For instructions on how to make your own seed balls at home click the image to the left or the link below. 
Nature Walk Bingo
Celebrate #EarthDay with a nature walk, but add a twist by playing this fun version of bingo!