Schuylkill River Sojourn is the perfect summer vacay experience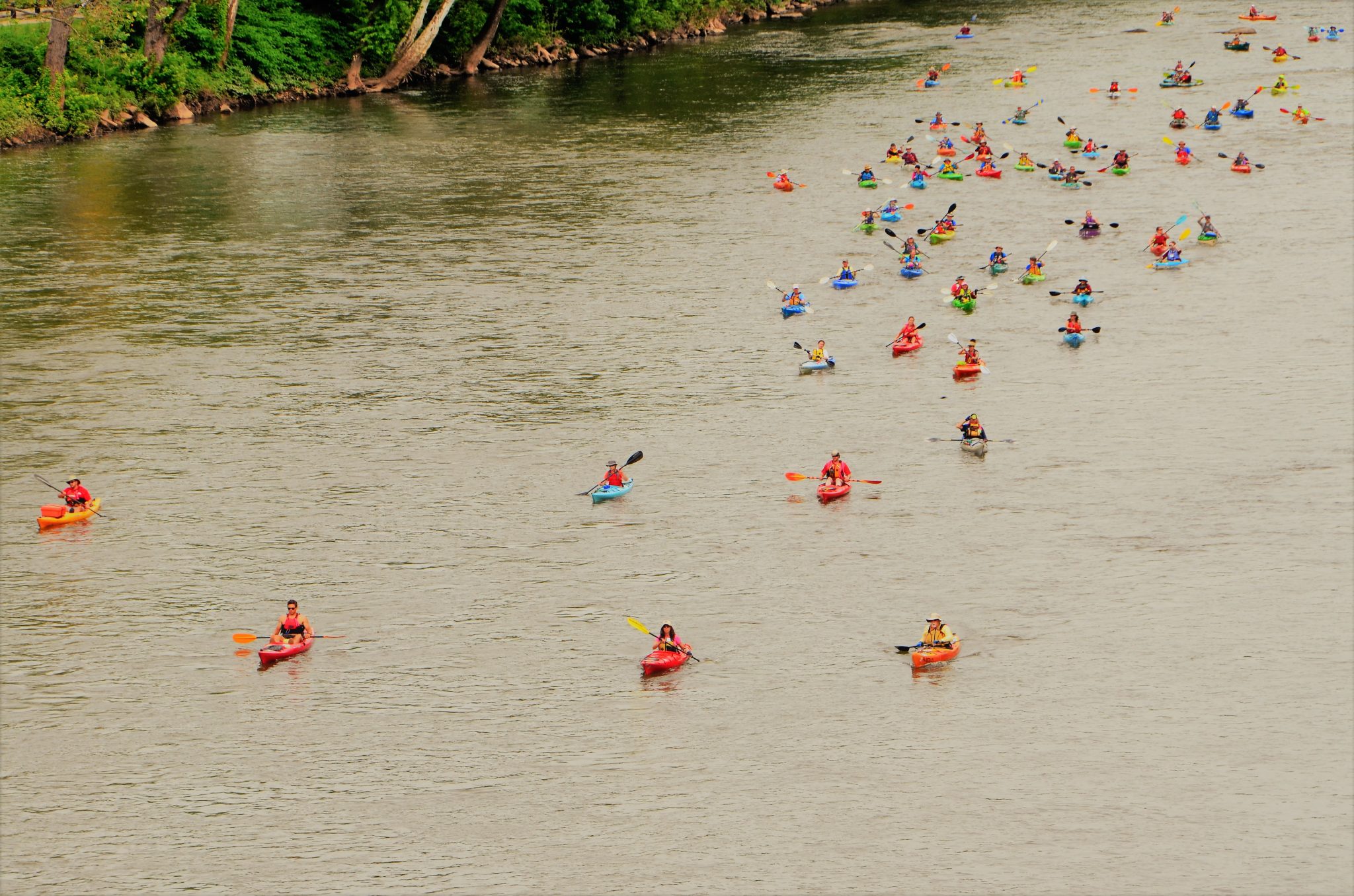 The 2021 Schuylkill River Sojourn has a later summer start and families can spend their vacation paddling the waterway now that school is officially out.
The 23rd Annual Sojourn is a 5-day guided paddling trip down the river, usually from inside a canoe or kayak.  This year's event will begin from Jim Dietrich Park in Muhlenberg Township on Saturday, July 31, and end at Boathouse Row in Philadelphia on Wednesday, Aug. 4. People can register for one day or multiple days.
The paddling journey traditionally begins in the spring from Schuylkill Haven during the first full week of June, but the 2021 event is starting later since adjustments were made because of the pandemic. The Schuylkill River Greenways National Heritage Area organizes the annual adventure and wanted to allow more time for COVID-19 vaccinations.
A drawback to starting later is the sojourn must start further downriver since the headwaters tend to have a decreased water flow in late July. A benefit of starting later is schools are out of session, making it easier for families to join the incredible experience. Children ages 8 and up are welcome to join the sojourn if they can properly fit a life vest.
"Veteran sojourners call the event summer camp since that's essentially what it is. People of all ages spend a week, or as little as one day, on this outdoor expedition," said Elaine Paul Schaefer, Schuylkill River Greenways executive director. "The sojourn combines kayaking, camping, education, and games into one exciting event."
Participants spend the day paddling the scenic river, stopping along the way for meals and educational programs. In the evening, everyone sets up camp along the water. This year's theme is "Return to the River" so paddlers will learn about different river aspects and the wildlife within it. Sojourners will also enjoy fun activities such as making s'mores over bonfires, a trivia game night, and live music.
"Not only does the sojourn demonstrate how much of a valuable and recreational resource the Schuylkill River is, but it's also an amazing bonding experience. Families, friends, and anyone else who joins this event will leave it changed for the better," Schaefer said.
The sojourn helps Schuylkill River Greenways achieve their mission of connecting people to the river so they are motivated to protect it. There are three ways people can join the paddling event for free. The Schuylkill Action Network is offering a Diversity Scholarship and Sojourn Steward Scholarship. Both scholarships will cover registration fees and the cost of renting a boat. Schuylkill River Greenways is once again offering the Bill Trace Scholarship which is open to a pair of two people who have never paddled the sojourn. The deadline for all three scholarships is July 1, 2020.
Sojourn registration includes certified guides, meals, camping arrangements and more. For more information about the sojourn and scholarship opportunities, visit schuylkillriver.org/sojourn.