Ride for the River is Sept. 29th
The Annual Fun Bike Ride Returns for the Third Year!!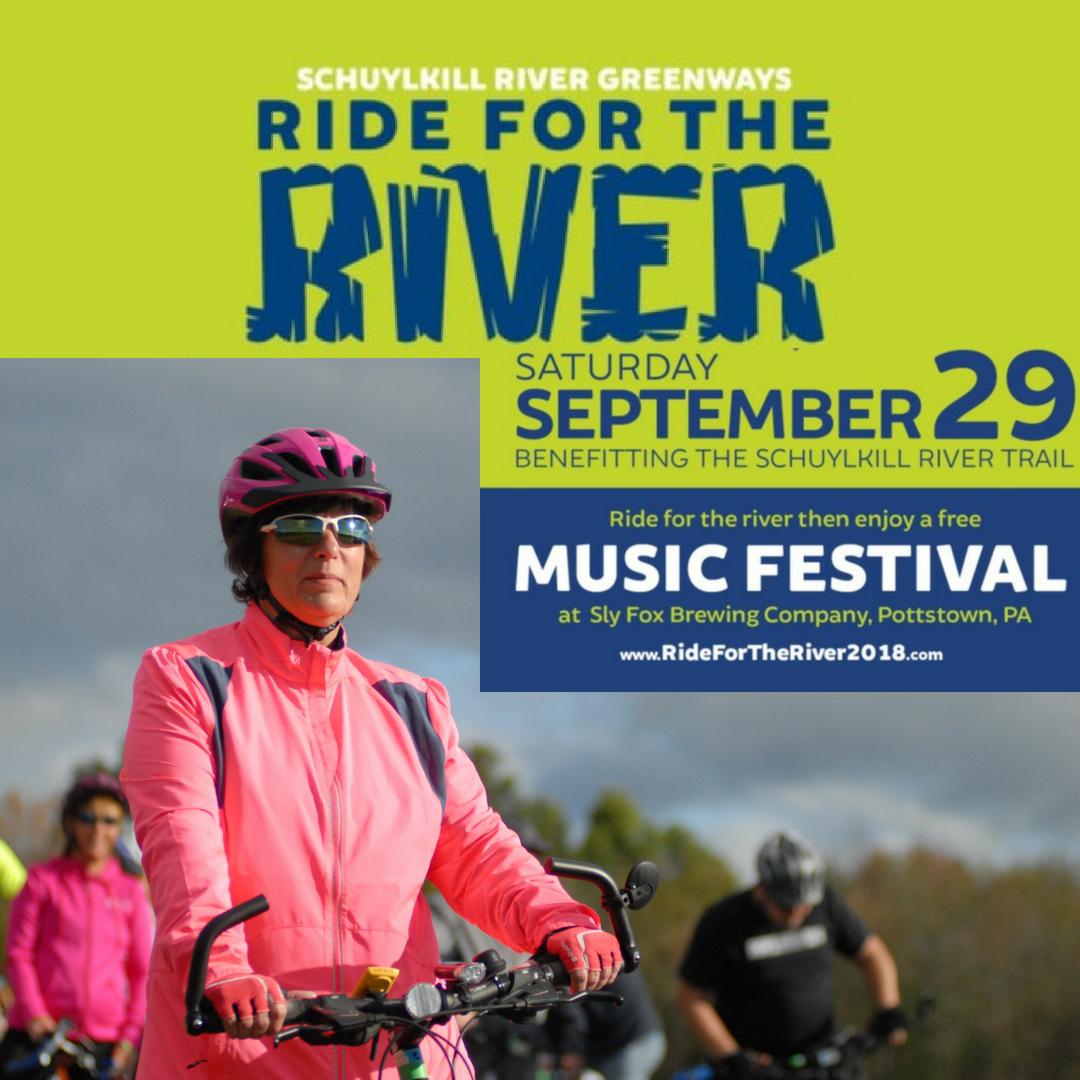 Register Now
Once again, Schuylkill River Greenways NHA and Sly Fox Brewery are teaming up to host Ride for the River, a beautiful bike ride on the Schuylkill River Trail in Berks County, and an opportunity to relax afterward with food, beer and eight hours of free music at the Sly Fox Can Jam Music Festival. The ride includes snacks and water at rest stops, ride support and well-marked routes.
Two ride options (40 and 16 miles): Both rides begin and end at the Sly Fox Can Jam Festival, and take place primarily along the Schuylkill River Trail.
New This Year: Optional Hill Challenge! The Schuylkill River Trail connects to the Hopewell Big Woods Trail in Union Township. This year, riders on both the 40 & 16 mile routes will have the opportunity to add four miles to their ride by pedaling two miles up the Big Woods Trail.
Free music, food & beer! All riders will receive a free voucher good for one meal and one 16 oz beer at the Sly Fox Can Jam music festival (the drink ticket can be used for soda if preferred, or for participants under 21).
Ride for the River benefits and highlights the Schuylkill River Trail.
VOLUNTEERS NEEDED: We are looking for volunteers to help with road crossings, parking and registration the day of the event. If interested, please email mpatterson@schuylkillriver.org.